Happy Summer! I hope you are ready to tackle some summer relaxation and fun! For my family, we are in the midst of tournament play for baseball, attending various sports camps, spending lots of time at the pool, and enjoying time with friends. We will be heading to the beach for a week in August, but for now, we bask in the warm weather and minimal schedule.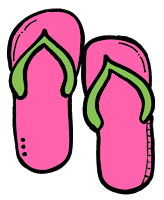 Despite our busyness, one thing we continue throughout summer is reading. As a reading teacher, I enforce daily reading time in our house. I say enforce because grabbing a book and slowing down is NOT a favorite past-time among my kiddos. My littlest can sit and read book after book, my middle loves to be read to, and my oldest knows that his allowance gets reduced if I have to ask him to complete his daily reading more than once. If a friend calls for a playdate for my daughter, or a knock comes at the door for my oldest, reading is the last thing on their minds. Therefore, I have to mandate that it happens.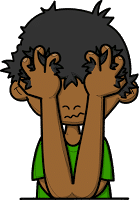 I have given up on the idea that my kids should want to read. I want them to want to read, but ideally, if my children could be outside playing every moment of every day, that is what they would prefer to do! And so, before we head outside and grab for any type of technology, reading occurs. Some might argue with this strategy, but it works for my family. There are no written rules, no chart to keep track, just the expectation that for 20 minutes a day, we read. Very manageable.
My heading-into-4th-grade son has tackled Chocolate Fever and is on to Frindle. I am offering him the chance to choose the books. I am not making him complete any novel units to accompany his reading, but they are available, just in case.
My heading-into-1st-grade daughter is tackling Level C and D books and inspired me to create this FREEBIE text unit for my intervention students. She loves Young Cam Jansen books. She struggles a bit to read them independently, but loves when we read them together.
This unit is perfect for reading comprehension for grades 1-3, and an intervention resource for students that might be struggling a bit in grades 4-6. If you are a teacher in the midst of summer school, or a parent wanting to help your child with comprehension, this text resource is ideal for you! It includes: directions for use, lesson plans, character analysis work, context clue word work, chapter by chapter reader response questions, and post-reading writing prompts for FREE!
It is a forever FREEBIE and I would love to hear how you put it to use at home or in your classroom. Be sure to check out more free ELA resources on my freebie page!