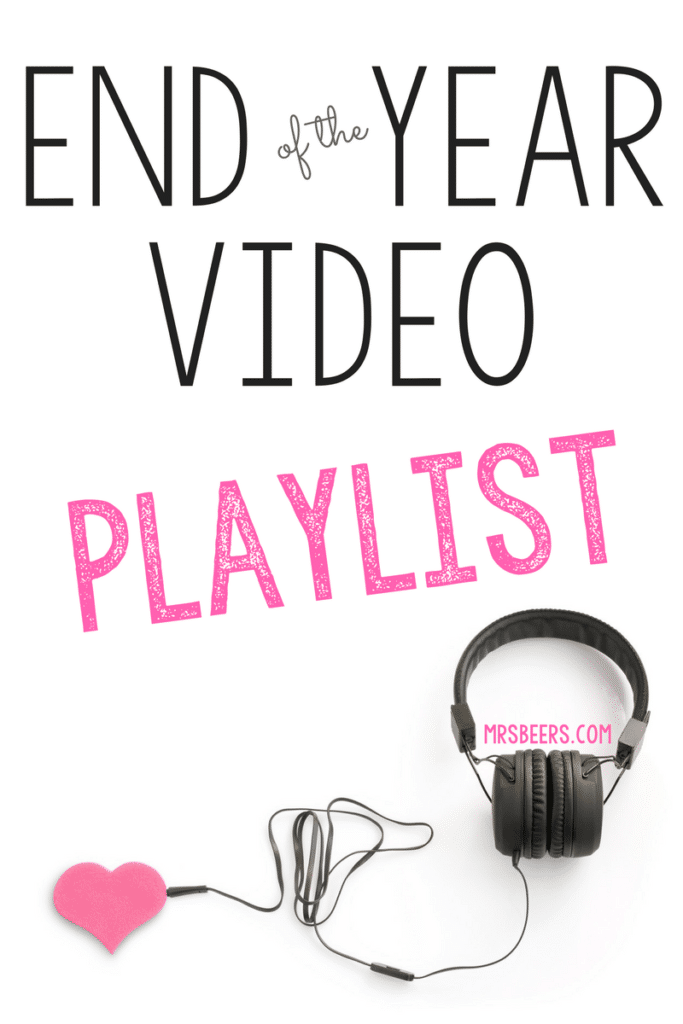 One of my favorite things to do is take pictures of my students throughout the course of the school year and create an end of year slideshow video of all of those images showing the students in action.  It is amazing to see the growth and remember all of the fun and awesome learning that took place during our time together.
Back by popular demand are my picks for my end of the year video for 2021!  If you are looking for the perfect songs and how to put together your own slideshow video, here you go: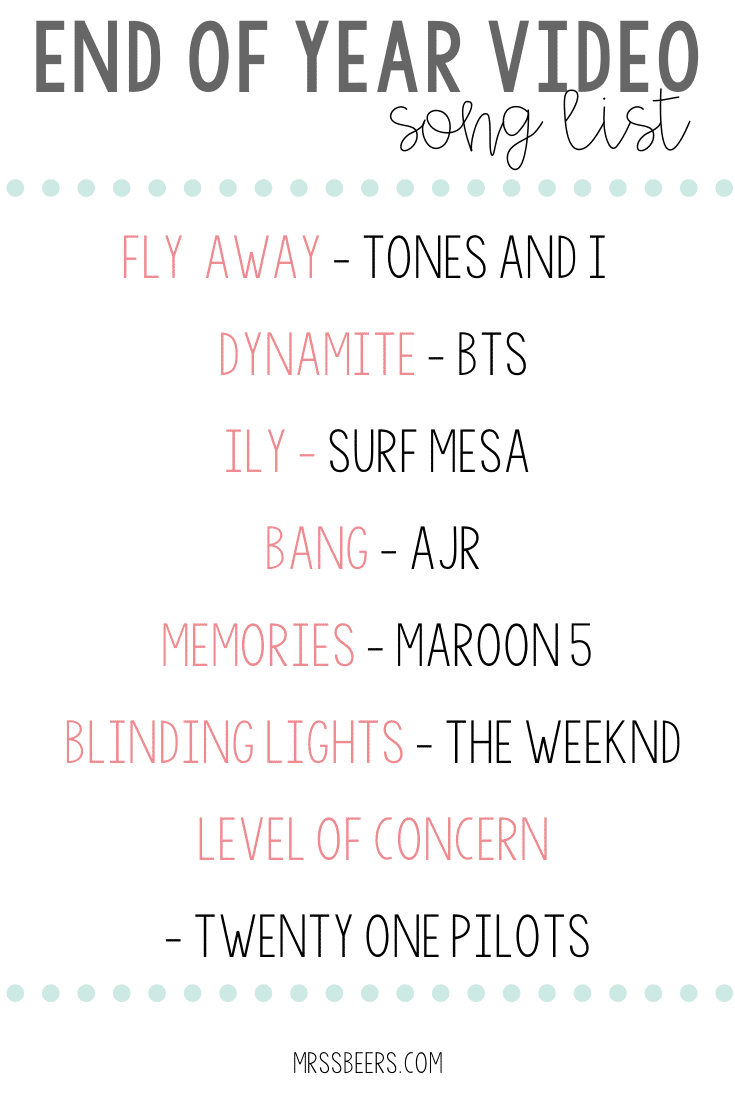 The songs all have a great message and school appropriate lyrics… two elements that are essential for a successful montage.  I take pride in this video because it truly showcases our awesome year.  I love when my students come back to visit and say, "I watch that video all of the time."  If you are toying with the idea, I highly recommend it.  It helps you end the year on such a positive note and can provide a nice graduation momento.
I find that the days of the last weeks of the school year pass by in a flash.  Each week seems to zip right by bringing the end of the school year tasks closer and closer.
I simply create a video on Movie Maker, make DVD copies, and have them available for parents after our end of the year ceremony.  The process takes a bit of time, but it is completely worth it.  If you take time to upload images throughout the year, it makes the process so much faster.
May the end of your school year be swift and full of fun!