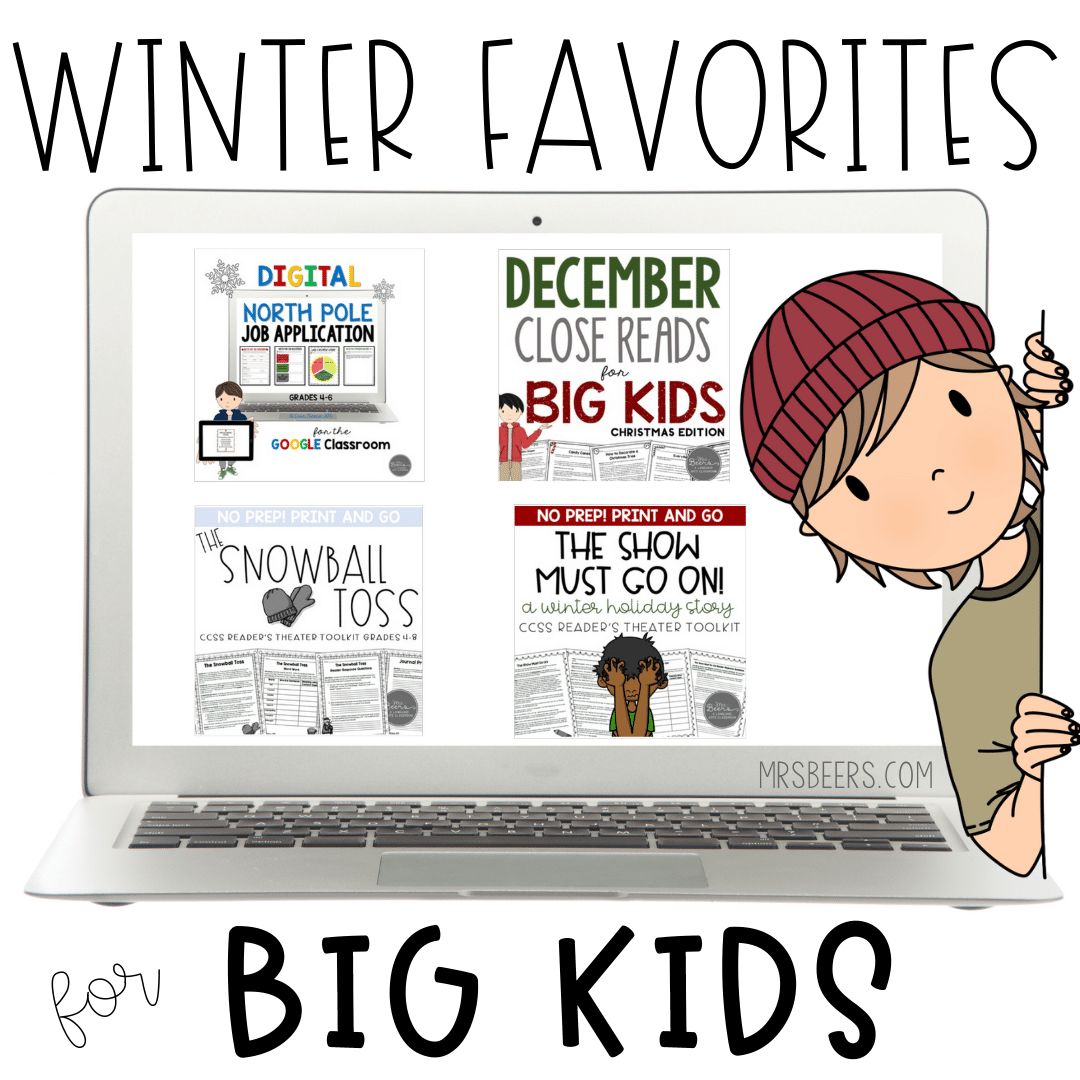 It's the final stretch before Christmas break, and that means it is time to add some holiday fun to our reading and writing lesson plans! Students are brimming with excitement for the holidays, so as teachers we need to get creative with our ELA lesson plans to keep kids engaged and on task.
After all the challenges we've faced as educators over the past two years, I am grateful to enjoy this time in the classroom with my 7th grade students. This is a special season to share as a classroom family and reflect on the themes of giving, thoughtfulness and tradition. Combine this with the backdrop of winter weather and you get a variety of creative writing ideas and personification examples to share in your language arts activities.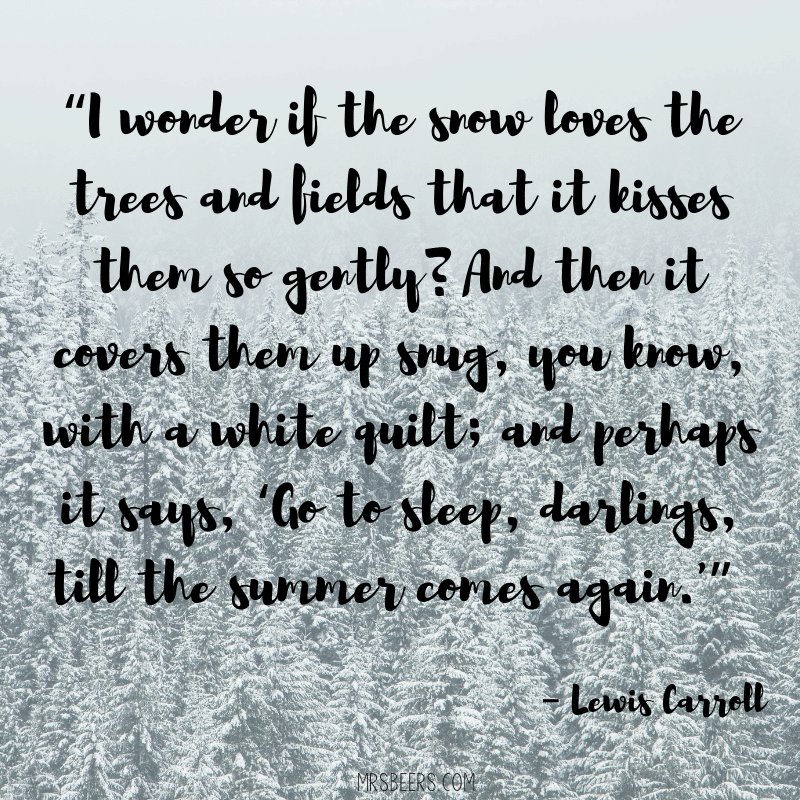 I confess that I am not a winter person, and I sometimes struggle to appreciate all that winter has to offer. However, I am an optimist, so I LOVE this take on winter cozying up and kissing the trees and all things "goodnight" in order to prepare for summer's return. My students seem to enjoy writing about the changing seasons, making this a great time to work on our journal writing.
The holiday season goes by fast and I want to make the most of the opportunity, so I have created several season-themed language arts resources to help engage them in purposeful learning while adding some seasonal fun! The lessons and resources featured below are my favorite December activities to use with middle school students.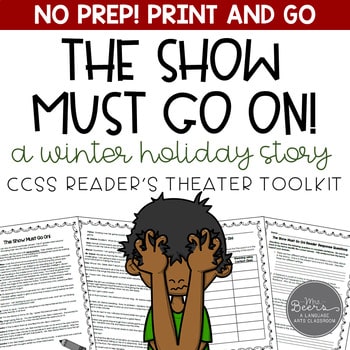 This 7-page, 13-character script is a middle grades reader's theater that your students will love to perform. It is about a group of 6th grade students that are ready to "graduate" from Merna Elementary. During their last day of school before the graduation ceremony they reflect/flashback to a time in the year when they ran into a bit of a problem during the year based on one student's silly actions. The silly actions of this student put the holiday musical performance in jeopardy.
See full description on TPT.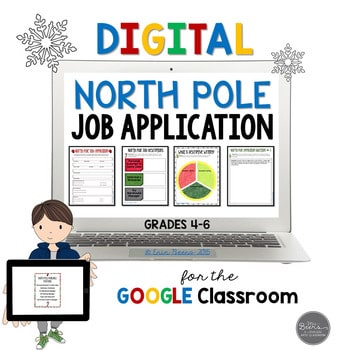 Mrs. Claus is asking for help at the North Pole. She has written a letter to you asking for urgent assistance! Students will work to incorporate descriptive writing into the job openings she has shared, apply for a specific job at the North Pole, and complete an application that incorporates extensive written responses. Students will be awarded a certificate if they are effective in the application completion process.
See full description on TPT.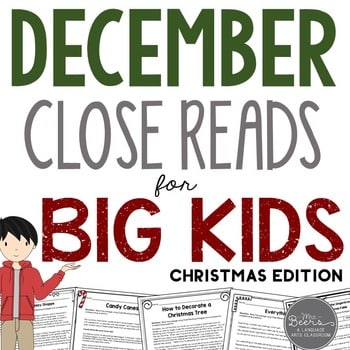 Do your students need more work with close reads to enhance their focus with reading passages? This December Close Reads for BIG KIDS is the ideal reading tool for your students during this festive time of year. The perfect Christmas reading resource to keep your students engaged, focused, and learning through the excitement of the holiday season!
See full description on TPT.
Download this St. Nicholas Night Reader's Theater and Close Reading FREEBIE to teach your students about the history of St. Nicholas Night. It is a holiday that is celebrated in Europe, but is also a tradition that is celebrated here in some communities in North America. If you haven't heard about it-check out this resource!
Download Freebie.
Instead of wishing our winter away, let's embrace this special time with our students.
All the best,
Erin