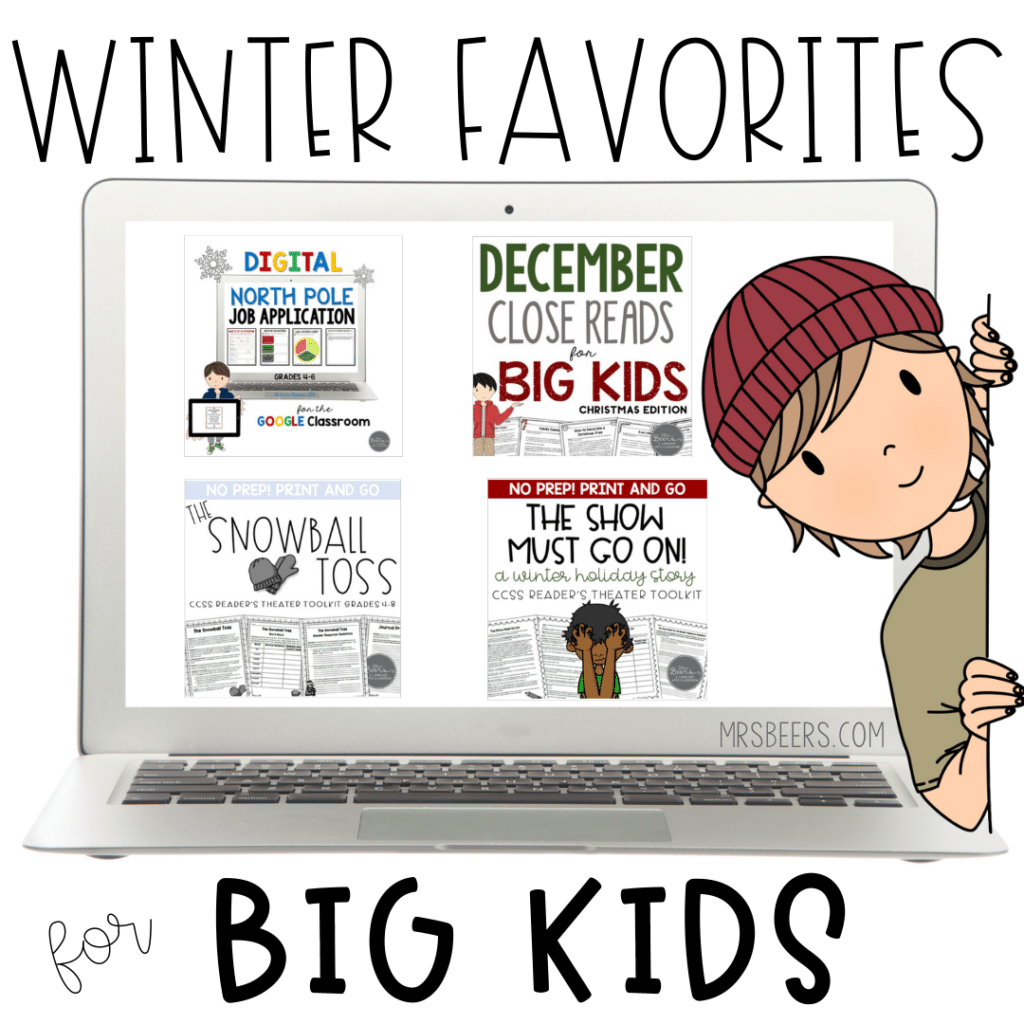 December can be a bit of a blur–Thanksgiving has come and gone, and we are headed into the holiday season.
As COVID has impacted SO many things; I am relieved that I get to spend each day in my classroom with my 7th grade students, and I am really hopeful that our in-person efforts continue throughout the month of December. I am well-aware other schools are not having the same good fortune, but as teachers, we are busting our tails to make the most of every day for our students.
As educators we haven't had a second to catch our breath this year. I feel like I blinked and we are less than a few short weeks from the end of our first semester and the winter holidays. Before we speed into winter, I want to take a minute to appreciate December…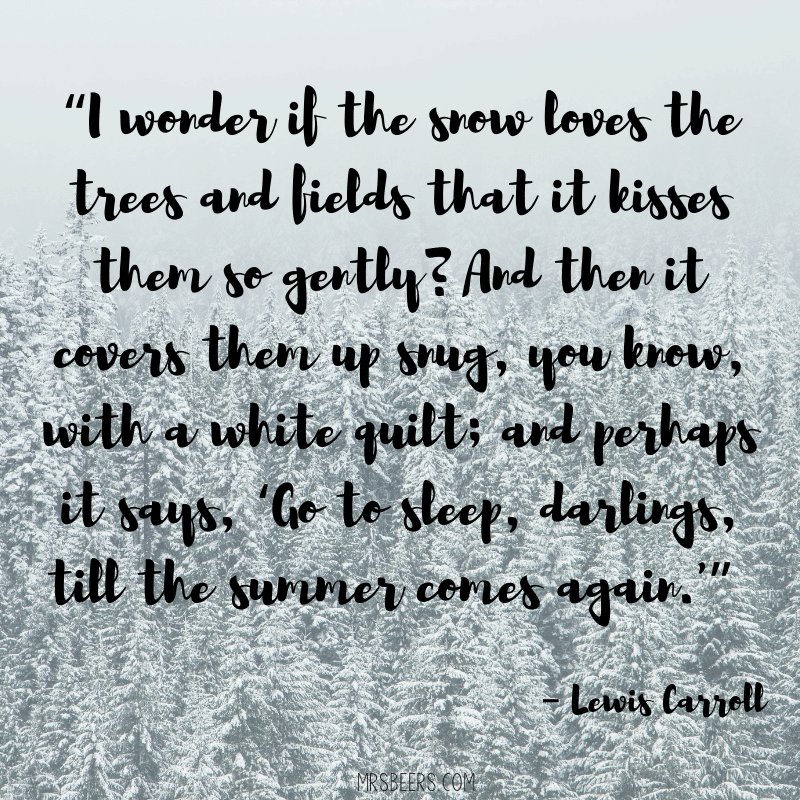 I am not a winter person, and I struggle to appreciate all that winter has to offer. However, I am an optimist, so I LOVE this take on winter cozying up and kissing the trees and all things "goodnight" in order to prepare for summer's return. I am not trying to fast-forward this year; I just love the warmth of the spring and summer months. I also love that as we navigate these winter months, we are closer to a vaccine and working to move beyond COVID.
I want to make the most of this wintertime with my students, so I have created several season-themed language arts resources to help engage them in purposeful learning while adding some seasonal fun! The lessons and resources featured below are my favorite December activities to use with middle school students.
This 7-page, 13-character script is a middle grades reader's theater that your students will love to perform. It is about a group of 6th grade students that are ready to "graduate" from Merna Elementary. During their last day of school before the graduation ceremony they reflect/flashback to a time in the year when they ran into a bit of a problem during the year based on one student's silly actions. The silly actions of this student put the holiday musical performance in jeopardy.
See full description on TPT.
Mrs. Claus is asking for help at the North Pole. She has written a letter to you asking for urgent assistance! Students will work to incorporate descriptive writing into the job openings she has shared, apply for a specific job at the North Pole, and complete an application that incorporates extensive written responses. Students will be awarded a certificate if they are effective in the application completion process.
See full description on TPT.
Do your students need more work with close reads to enhance their focus with reading passages? This December Close Reads for BIG KIDS is the ideal reading tool for your students during this festive time of year. The perfect Christmas reading resource to keep your students engaged, focused, and learning through the excitement of the holiday season!
See full description on TPT.
Download this St. Nicholas Night Reader's Theater and Close Reading FREEBIE to teach your students about the history of St. Nicholas Night. It is a holiday that is celebrated in Europe, but is also a tradition that is celebrated here in some communities in North America. If you haven't heard about it-check out this resource!
Download Freebie.
Instead of wishing our winter away, let's embrace this special time with our students.
All the best,
Erin