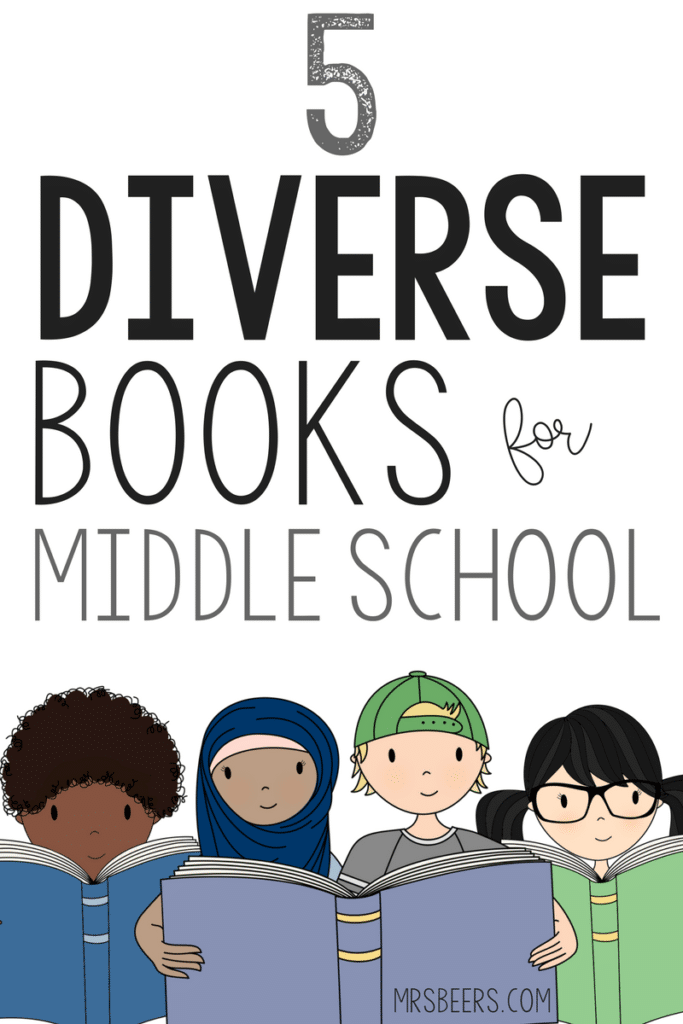 When I think back to the beginning of my teaching career, which began in August of 1998, while I was an enthusiastic college-grad, fresh from an enriching student-teaching experience, seemingly ready to take on a classroom of well-behaved and on-level students, I truly knew nothing!
I began my career teaching 5th grade at a small Catholic school in an urban community. Most students were not Catholic, but parents scraped by, struggling to afford the tuition because it was a better option than the local public school. The pay was abysmal, and I had to bartend three nights a week in order to pay rent, my car payment, and have the tools my students needed to learn. We didn't have a book room, so the books I wanted my students to read were selected on Fridays from our small school library, brought in with my teacher collection card from our community public library, or purchased by me.
I couldn't tell you what level my students were reading or anything about their fluency, but I loved that crew fiercely and made sure they always had books in their hands. I remember going to Barnes and Noble to purchase multiple copies of Frindle by Andrew Clements and Wringer by Jerry Spinelli and whipping up handwritten and word processed novel units to teach these books.
In 1998, I put little thought into the fact that the characters in these books I was teaching were white, middle class boys yet I was teaching black, working class children. In 2022, I know better, so I do better for my students.
Take a quick assessment of your classroom library. As you peruse the titles and consider the characters and settings of the novels you are sharing with your students, do the books represent the lives of all young people? Can the students in your class find characters like themselves in the pages of the books on your shelves? Mine did not and so I have been far more aware and purposeful about the books that I teach, add to my classroom library, and encourage my students to independently read.
If you are looking for books to read, teach, and add to your classroom library, here are a few culturally diverse books for middle school I recommend you get your hands on ASAP…
#1: The Hate U Give by Angie Thomas
While it is 444 pages, Angie Thomas captivates the reader with a riveting story about Starr, a sixteen year old girl from Garden Heights who has witnessed her friend's death at the hands of a police officer. Starr lives a bit of a double life as she resides in the inner city with crime and gang violence, while attending a private school in the wealthy suburbs. When Starr is forced to testify what she does or does not say can turn her community into a war zone. This quick read addresses issues of racism and police violence in a thought-provoking and honest way.
While I recommend this book for students 8th grade and up, I recommend every teacher read this book. Our students come to us from very different places and with a multitude of life experiences. Doing everything we can to connect and relate is essential to building connections and relationships with our students.
#2: I am Malala by Malala Yousafzai
I am certain I have said to both my own children and my students, "Do you realize what a gift you have being able to attend school?" No is the answer! Our kids struggle to fathom their good fortune because they have never been told they CAN'T attend school and could face death if they challenge the system.
Malala Yousafzai was only ten years old when the Taliban took control of her region. "Women were banned from laughing out loud or wearing nail polish, and they were beaten or jailed for walking without a male family member."
Malala was taught to stand up for what she believes, and she fought for her right to be educated. On October 9, 2012, she nearly lost her life when she was shot in the face while riding the bus on her way home from school. While no one expected her to survive, Malala is an international symbol of peaceful protest and the youngest ever Nobel Peace Prize winner.
Malala's powerful story will amaze your students and encourage them to think beyond the walls of their own school and education.
#3: Esperanza Rising by Pam Munoz Ryan
I have had the good fortune of teaching a number of students that are immigrants. These students have not always been well-received in the community and their life is hard. Language is a barrier and the transition can be overwhelming. I want my students to have empathy for one another's life experiences and I want my students to see themselves in the pages of the books they are reading. While I am hopeful my students haven't had to live through great tragedy to come to the US, I know their experience has not been easy.
In Esperanza Rising, Esperanza Ortega thought she'd always live with her family on their ranch, El Rancho de Las Rosas in Mexico. Esperanza lived like she'd always have fancy dresses, a beautiful home, and servants. The death of Esperanza's father and the fire that has been set to destroy the ranch forces Esperanza and Mama to flee to California during the Great Depression, and to settle in a camp for Mexican farm workers. Esperanza isn't ready for the hard labor, financial struggles, or lack of acceptance from others she meets. When their new life is threatened, Esperanza must find a way to rise above her difficult circumstances and do what she can to support Mama.
I love sharing this story with my students because the theme is perseverance. We can tackle the unthinkable when we make the choice not to give up. If you are looking for a novel study to help you implement this diverse book, grab my Esperanza Rising Novel Unit for Grades 4-8
#4: Maniac Magee by Jerry Spinelli
This book is one that I could teach my students year after year. We NEVER know what someone has experienced or might be going through. While tragedy impacts our students in various ways, it is essential that we look for the good and work to bring out the best in everyone.
Jeffrey Lional Magee might have had an easy life had his parents not died when their train plunged into the river, leaving him an orphan. After spending eight horrible years living with his arguing aunt and uncle, Jeffrey takes off running…and his legend begins. While on the run, Jeffrey quickly takes on the nickname Maniac, and becomes renowned for his running, his inside the park "frog" homer, and his ability to untie any knot. By the end of the story Maniac will be remembered by your students as a boy who took care of others and crossed the color lines, helping a community that was racially divided.
Your students will laugh, cry, and cheer for Maniac. Grab my Maniac Magee Novel Unit for Grades 4-8
#5: Bud, Not Buddy by Christopher Paul Curtis
"There comes a time when you're losing a fight and it just doesn't make sense to keep on fighting. It's not that you're bring a quitter, it's just that you've got the sense to know when enough is enough."
Bud is a ten-year old orphan living at the "Home" in Flint, Michigan in 1936 after his mother passes away. His mother never told him who his father was, so Bud has dreamed of finding his father. It is after his horrible placement with the Amos family, that Bud takes off on the run in search of finding Herman E. Calloway, the man Bud believes to be his father. Your students will laugh out loud at the adventures of Bud Caldwell and cheer for him as he seeks to find the fairy tale ending finding the father he has hoped for.
Grab my print and go Bud, Not Buddy Novel Unit for Grades 4-8
While you may not have students by the names of Starr, Malala, Esperanza, Maniac, and Bud in your classroom, I am certain you have students who have shared in some of their life challenges and experiences. Read these books and share them with your students. If you are looking for more, stay tuned. Here are more books that from my class's Scholastic book order that I plan to read soon…
Books on my nightstand:
90 Miles to Havana by Enrique Flores-Galbis
The Hero Two Doors Down by Sharon Robinson
Ghost by Jason Reynolds
Patina by Jason Reynolds
When you are considering books to add to your literature circles and your classroom library, take a look at the students that surround you. What books can you share with them to better connect them to the characters and settings they can relate to, learn from, and grow with? Check them out of the library and share them.
More Best Book Lists:
50 Best Books for Middle School Readers
Books Recommended by My 7th Graders
Best Books for 6th Graders
Novels with Friendship Themes