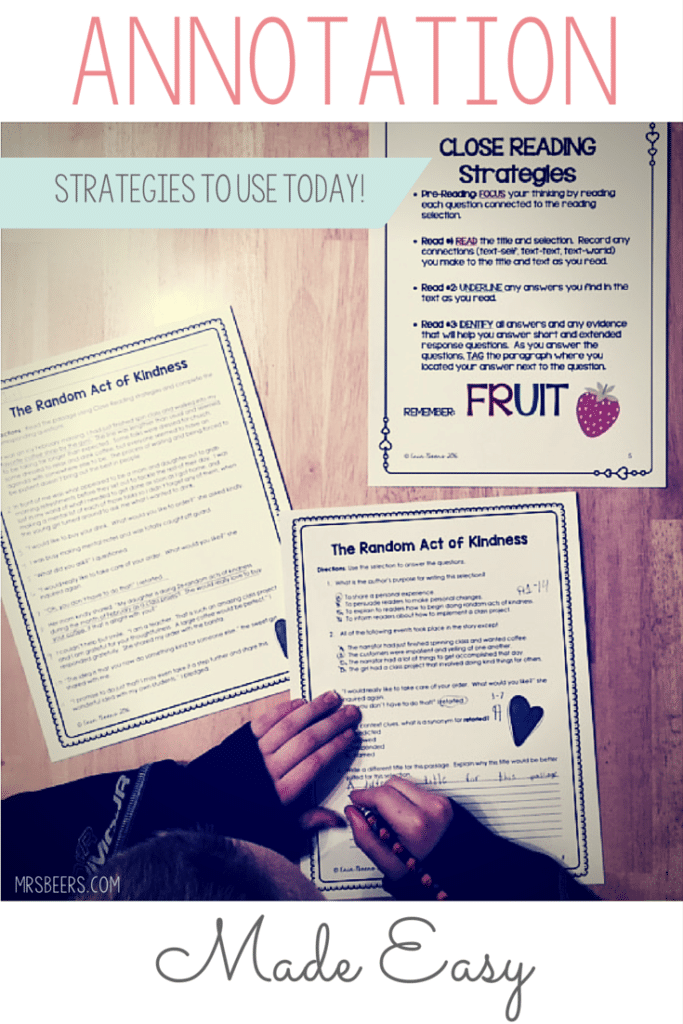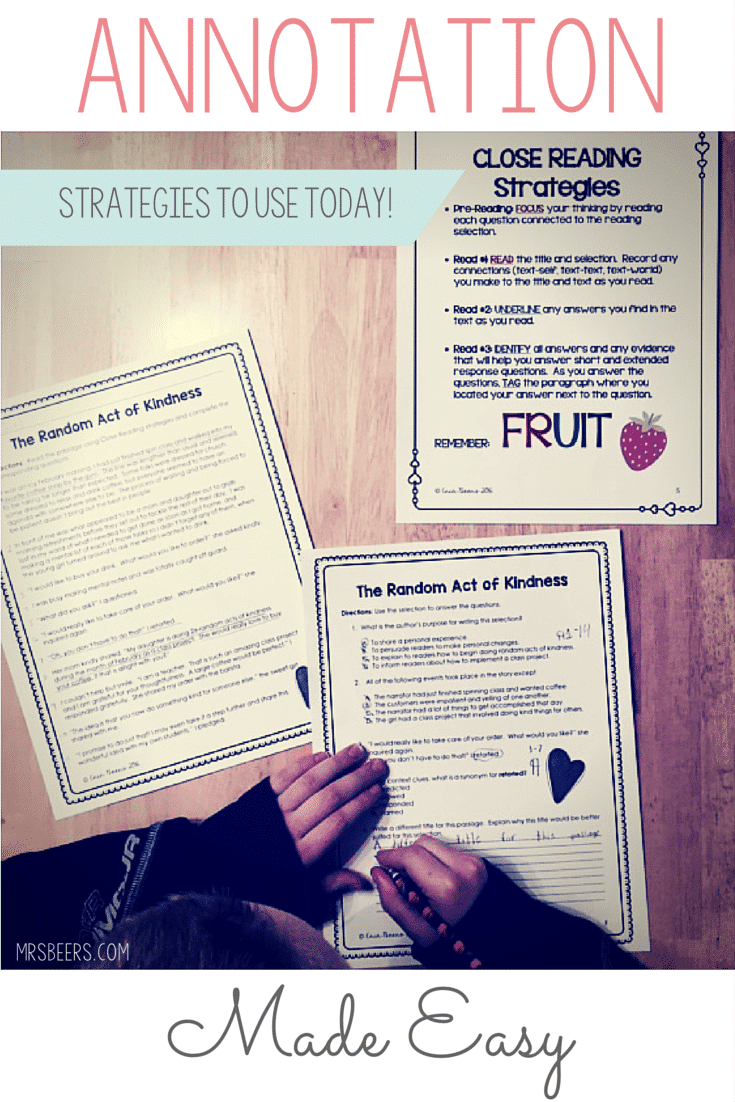 My 4th year of teaching I read a book that changed my reading teacher life. At year 15, I still break it and reference it…If you haven't read Strategies that Work by Stephanie Harvey and Anne Goudvis, head to Amazon (after you finish this post, of course) and grab it. I realized that I was struggling to reach, teach, and engage my struggling middle school readers. I had students that HATED reading because they didn't have the tools to be successful readers. IN.MIDDLE.SCHOOL.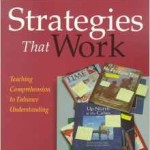 I found this blessing of a book and read it cover to cover. I promise it is that user-friendly. What I quickly realized is that my students didn't have the strategies or tools to be effective readers of text. So we quickly got to work.
We first began focusing on making connections to what we were reading. You know the ones…text-self, text-text, and text-world. If our students don't find ways to connect with what they are reading, they become disinterested and the reading process becomes a complete struggle. I find that when my students connect with a passage, they can't wait to navigate their way through to the very last words. It is a process, however. With our work with connections, we began annotating the texts we were reading. By annotating, we marked up novels, reading passages, and picture books in order to keep track of our thinking.  Our novels soon looked like this…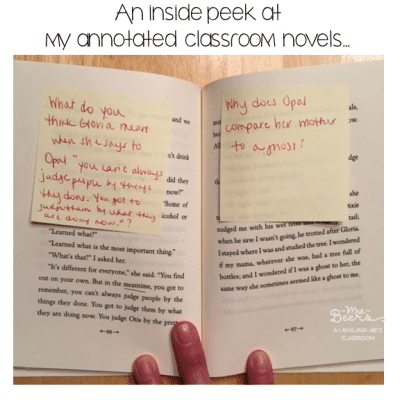 When annotating, my students jot down anything that the text triggers in their mind…
Questions about what is taking place
Feelings that have been provoked
Confusing elements that need more focus
Inferences
Challenging words
I have never met a student or teacher, that doesn't LOVE post-its, so we began using them to track our questions, thoughts, connections, challenges etc. to make our reading more focused, engaging, and meaningful.  In reading groups student books would overflow with post-its and student enthusiasm for reading novels began to take off.
Don't get me wrong, not everyone caught on quickly or enjoyed the process, but overall, the idea of "marking up the text" made a HUGE difference and improved comprehension.  When my students annotate, they become part of the text.  Some of my students have the ability to just READ and comprehend, but the majority of my students need to JOT down their thinking to effectively comprehend text.  Becoming a better reader takes work!  Better yet…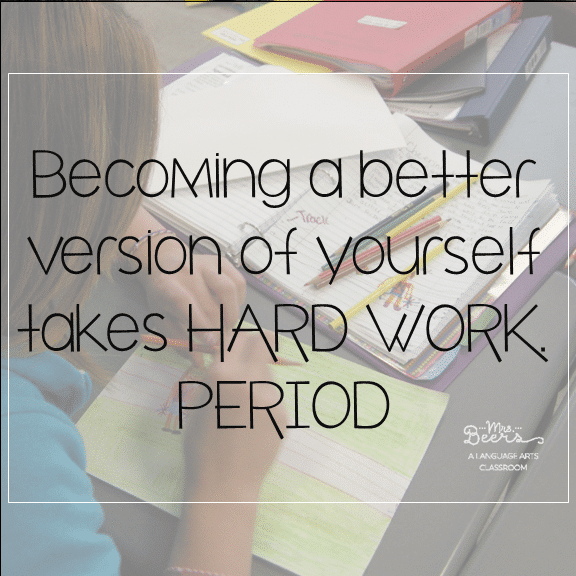 Because standardized tests exist, and students must tackle various reading selections/passages that they are not always enthusiastic about, I came up with the acronym FRUIT.   "FRUIT" helps my students grasp the steps of CLOSE or annotated reading when they need to navigate a passage that is a bit tricky to connect with and they have questions to answer or complete…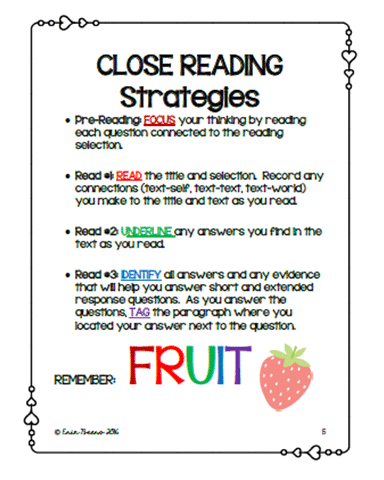 If you are struggling to reach your readers, I urge you to grab Strategies That Work and let your students get to work engaging with the texts they are reading.  It has made such an impact on MY students and I am truly hopeful for your struggling readers, as well.
Grab high-interest close reads here…