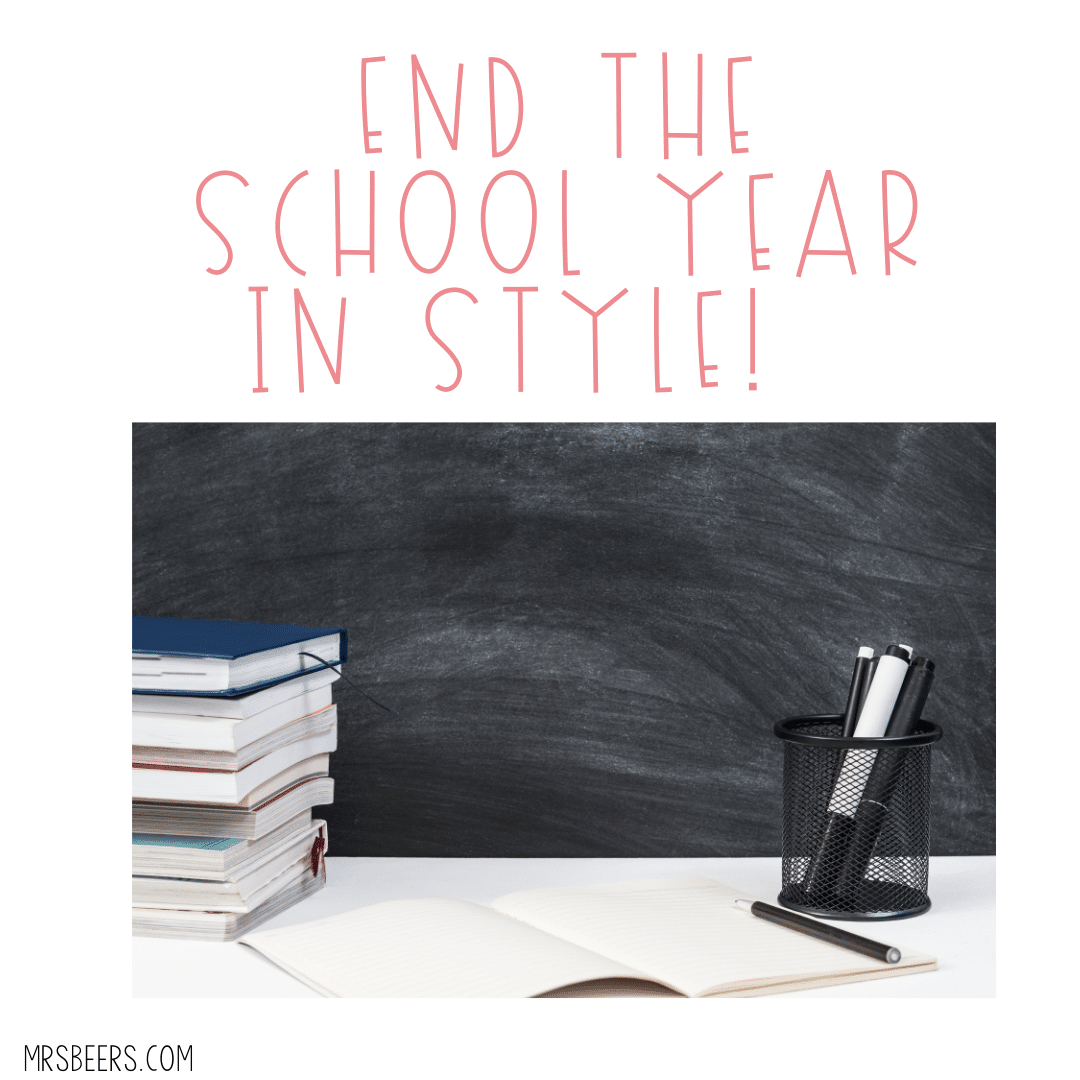 Bringing a year full of learning and fun to a close can be a bit of a challenge for a busy teacher. Let's face it-the end of the year is full of little assemblies, field days, performances, field trips, outdoor adventures, data charting, report card completion, student desk and supply organizing, etc.
The list is truly endless. Top that off with children of your own needing party supplies, forms completed, last minute treats, and this time can be downright exhausting!
Here a a few tools to help you finish the school year strong:
#1: Pick up an end of school FREEBIE. My End of Year Memories Lesson will help your students reflect on the school year all while continuing to work on writing. All you need to do is print and staple. Your students will write, color, add photos or illustrations, and you don't have to sweat about making sure you are sending them home with a keepsake to remember their school year.
#2: Use my Song List for an end of year slideshow of student pictures. While feel like I listen to songs all year in preparation of finding 7-8 that will be appropriate for an elementary school video, I am always blown away by how many songs are loaded with foul language and innuendos that are not suitable. The work is done for you here!
#3: NO PREP LEARNING TOOLS- I always find that the end of the year is jam-packed with last minute meetings that are pulling me out of the classroom and away from my students. With all of the end of year excitement, this can be a nightmare situation for any substitute. My goal is to make that time as engaging as possible, so I will leave the sub with a reader's theater script, reader response questions, and journals for my students to focus on.
Here is the perfect bundle to keep them busy…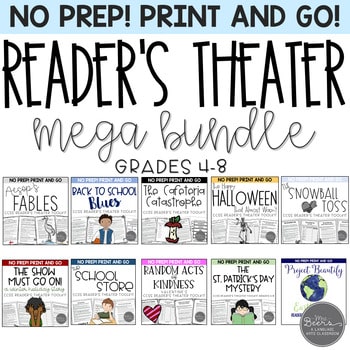 This 15-script reader's theater MEGA BUNDLE includes the following fun packs:
-Aesop's Fables Bundle
-Random Acts of Kindness: A Valentine's Day Reader's Theater Fun Pack
-The St. Patrick's Day Mystery: A CCSS Fun Pack
-The Happy Halloween That Almost Wasn't CCSS Reader's Theater Fun Pack
-The Gift of Time: A Thanksgiving CCSS Reader's Theater Fun Pack
-The Show Must Go On: A Holiday or Any Day Reader's Theater Fun Pack
-Speedy Racer
-The School Store
-The Cafeteria Catastrophe
-The Snowball Toss: A CCSS Reader's Theater Fun Pack
-Project Beautify: An Earth Day CCSS Fun Pack
I hope these tips and tricks allow for a seamless end of year! Congrats, you are almost there!