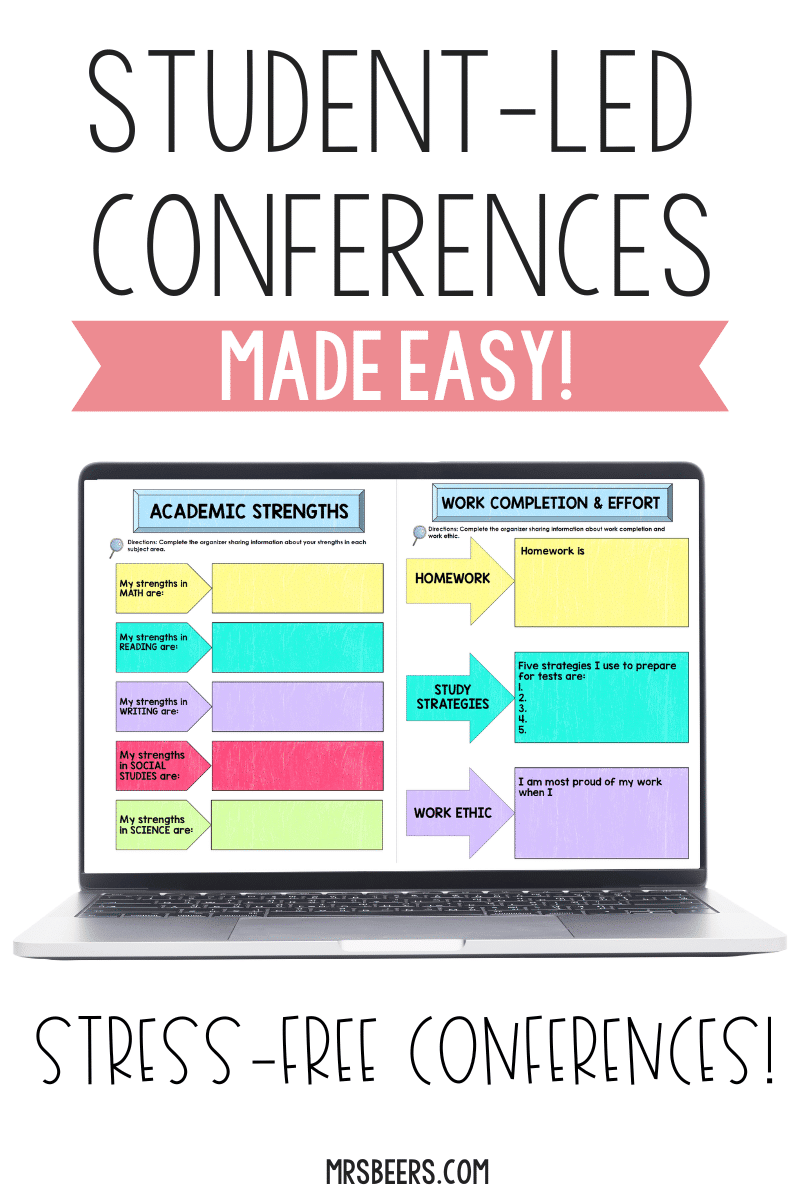 Are you looking for a new way to host parent teacher conferences? One option to consider is switching to student-led conferences as a way to boost both parent participation and student engagement.
The Case for Student-Led Conferences
I first utilized student-led conferences several years ago with my 6th grade students. At the time, my school building was having challenges getting parents to attend conferences. Teachers were frustrated as a large percentage of parents would schedule a time to come in but never show up. While it can be easy to blame one side, clearly there was a disconnect between home and school that we wanted to repair.
In an effort to improve relationships with our families and find an approach that was less intimidating for everyone, our principle approved a test of the new format. We wanted to make students the focal point of the conferences and give them the chance to share their successes, struggles, and goals to open discussions about their learning.
Student Accountability Improves Conferences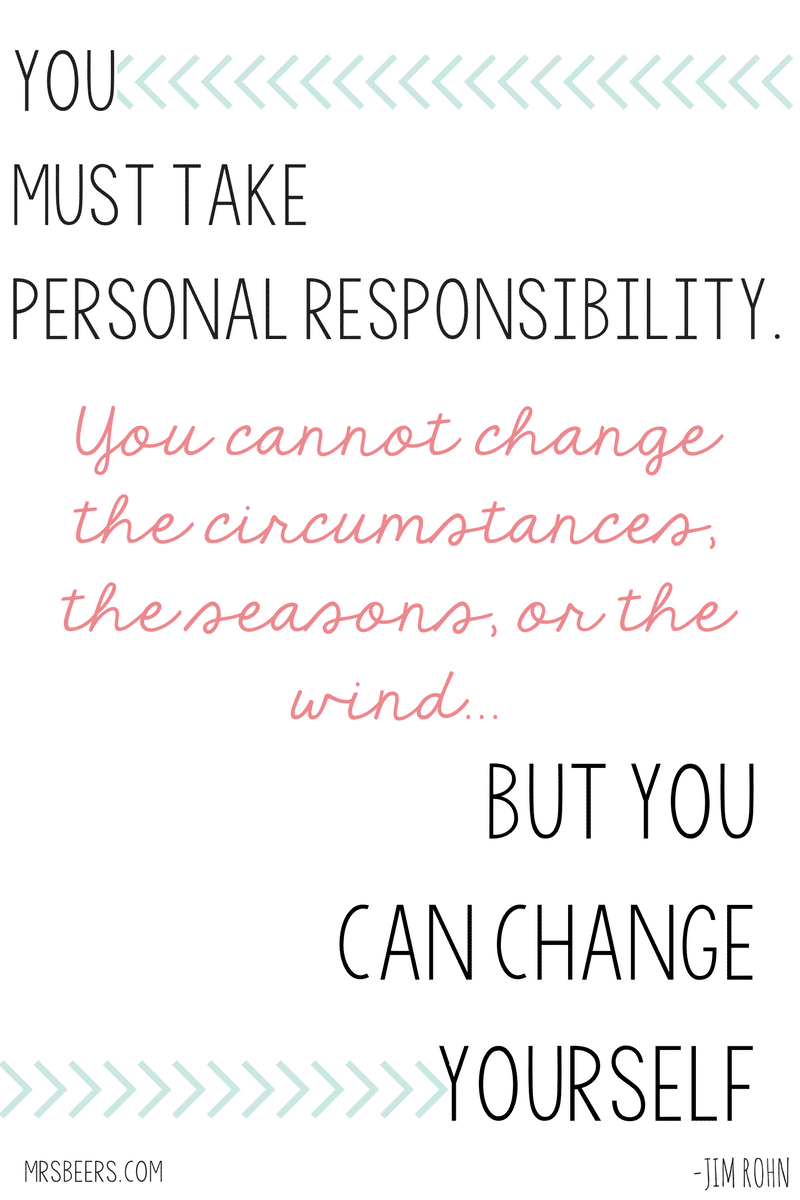 The majority of work involved with these conferences is done during class. With all of the class preparation put into the student-led conferences, both students and parents were more likely to attend the conference as scheduled. Not only did students feel more accountable for the event, but they even ENCOURAGED their parents to attend!
Interestingly enough, this format tends to reduce "conference anxiety" in parents. Since their child is the facilitator of the conference, there is less fear of the unknown for parents to worry about. Students also get a chance to provide their perspective of what is going on at school.
Perhaps the biggest incentive for teachers is the reduction of conference prep time, but ironically enough, parent discussions become more robust with student input. As a bonus, students are incorporating reading and writing standards throughout the process!
Template for Student-Led Conferences
Monday:
Show students a video of students participating in a student-led conference. (I took a video of one of my student's actual conference the first year we implemented them. They LOVE to watch and see what they are in for.)
Discuss what a student-led conference is with students.
Have copies of Student-Led Conference Evaluation Form for students to complete
Students complete the form and place it in a conferencing folder that I have for each child.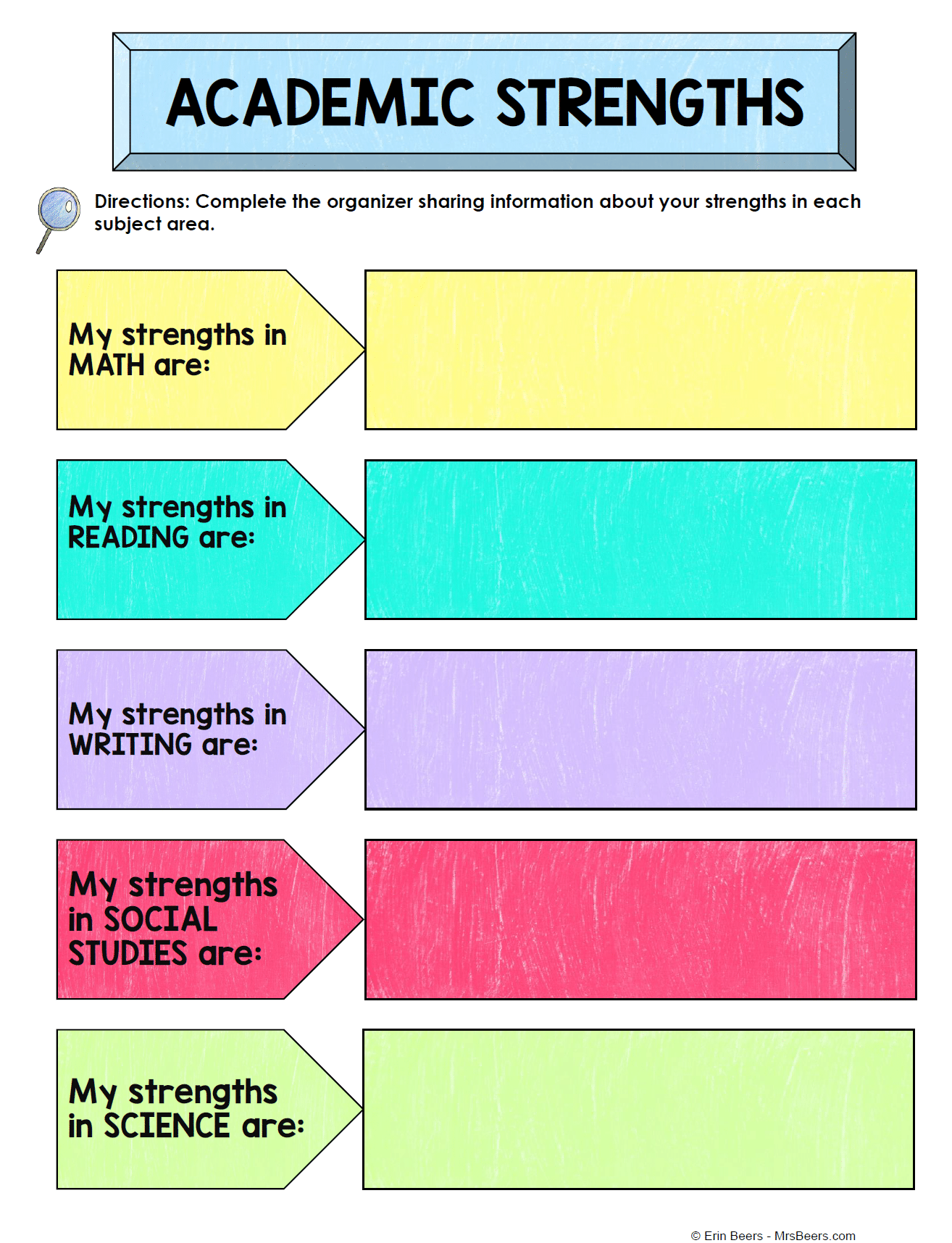 Tuesday:
Gather work samples they want to share in their conference folder.
Write Icebreaker Letter to parent/adult attending the conference that will begin their conference.
Edit, publish, and place Ice Breaker Letter in their conferencing folder.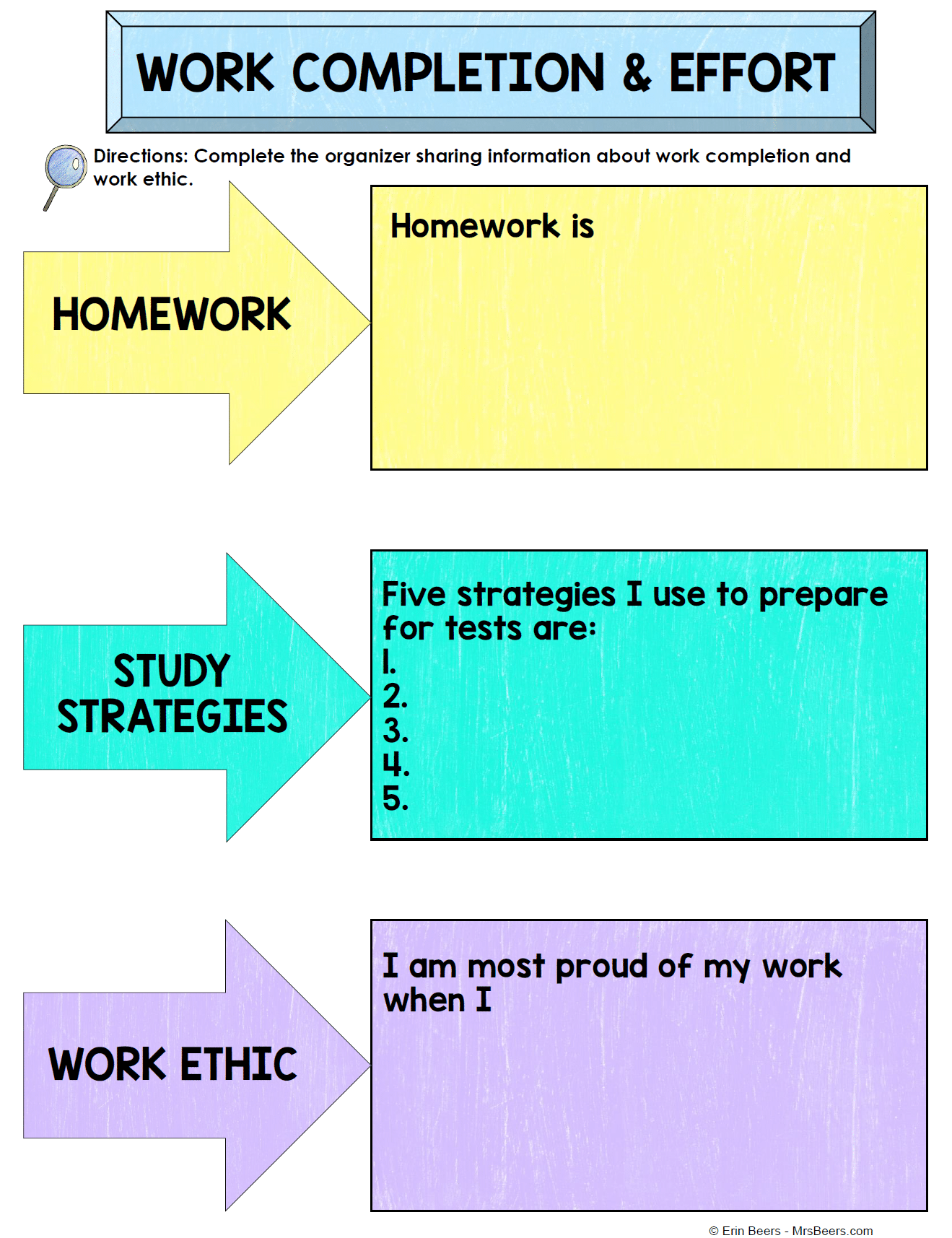 Wednesday:
Have students partner up with a peer and perform a "Dress Rehearsal" of their student-led conference. This peer presentation works out some of the jitters of having to share this information in front of others, helps with time-management, and allows students to make any changes needed to their form. It also helps students practice speaking and listening effectively.
Thursday:
I double-check that all student preparation is complete. Make sure organizers are finished, work samples are accounted for, and the Ice Breaker Letter is complete.
I place a post-it with the conference date and time for my own organization on the cover of each folder and keep them in order.  This way, I know who is coming and when!
I place a Conference Discussion Form in each folder with the student/parents' names to have documentation of our meeting.
We are ready to go for the following week!-Yes! I always get conference folders completed at least a week before conferences because this is the time when kids are beginning to be absent due to sickness. Don't wait!
I hope this helps you generate new ideas for your parent-teacher conferences. I can assure you that by giving the kids ownership and accountability, both PARENTS and TEACHERS will benefit from the process!
If you are interested in a done-for-you resource to make implementing student-led conferences easy, I have created an inexpensive resource that gives you all the tools and form templates you need…
Digital and Printable Student Led Conferences Toolkit
Classroom Implementation and Instruction Guides
Teacher Letter to Parents
Student-Led Conference Evaluation Form
Student Ice Breaker Letter Sample
Fall Post-Conference Reflection
Spring Conference Form
Conference Reminder
Conference Discussion Form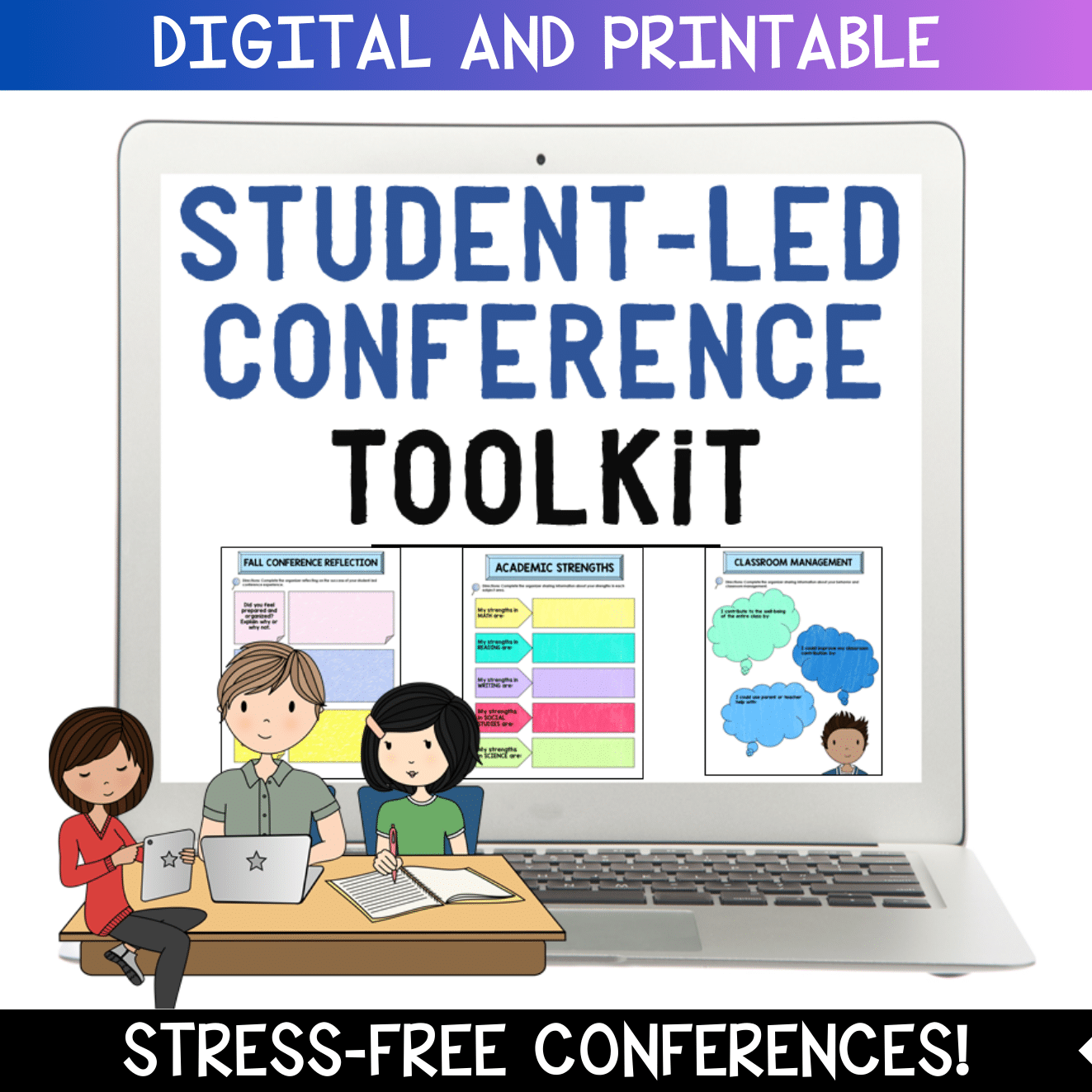 Happy Conferencing!