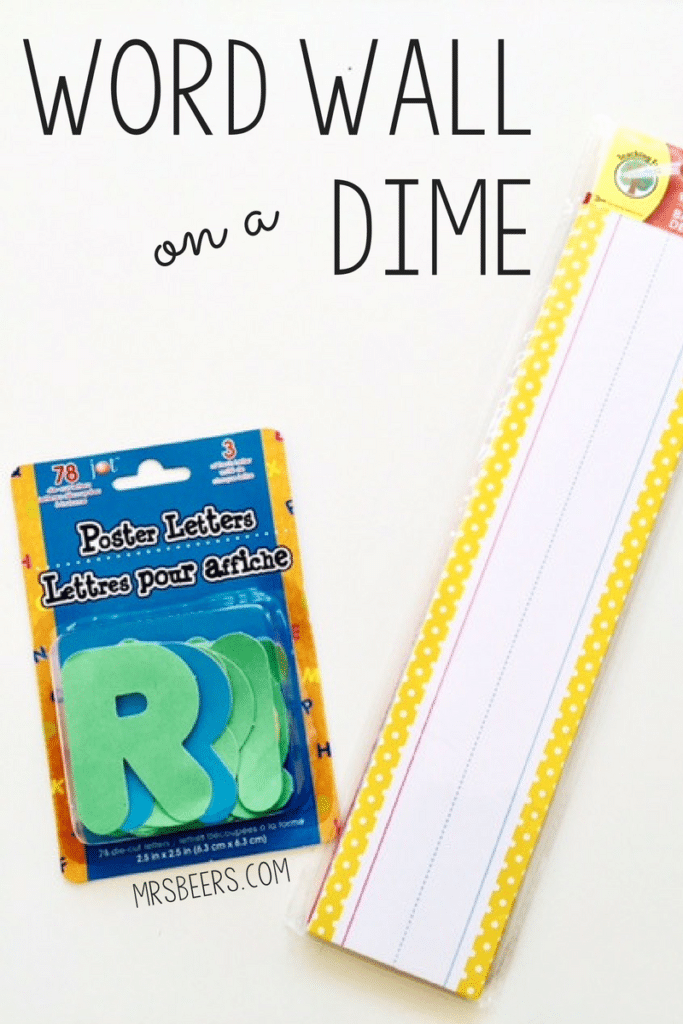 UPDATE: Since I originally wrote this post, I created an inexpensive ELA Word Wall for Middle School. Be sure to check it out if you need a fast and easy resource for your middle school classroom.
Like you, I have spent a great deal of money over the course of my teaching career organizing and decorating my classroom. As you know, it is really easy to do. Between supplies our students need and the resources that enhance our instruction, teaching is an expensive profession.  Don't even get me started on Target's Dollar Spot that is no longer just one dollar items.  Hold my Starbucks and take my paycheck, Target!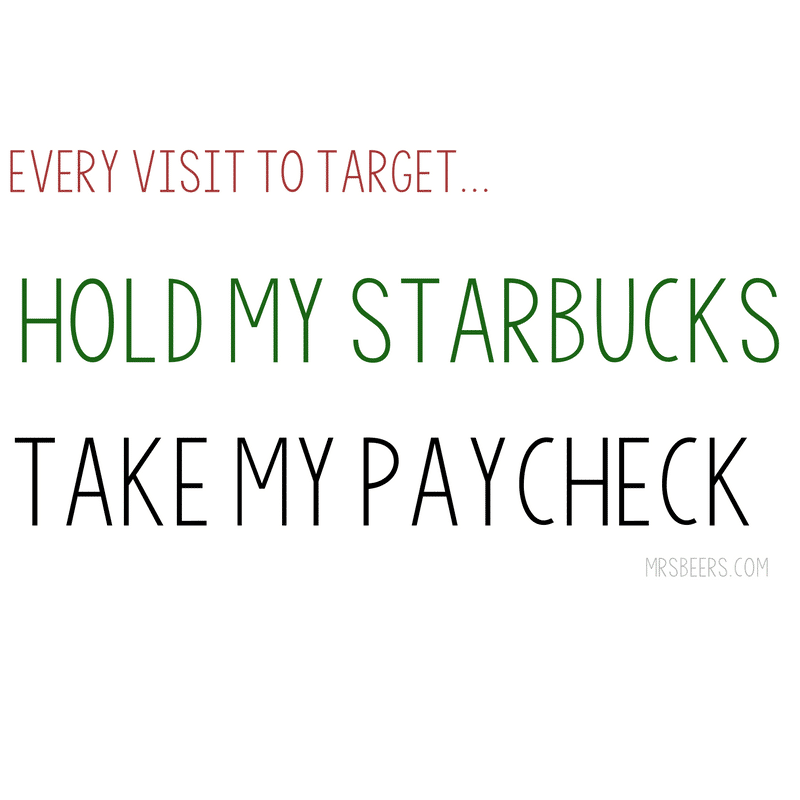 For too long, I displayed a word wall close to the ceiling with words that my students never observed.  After purchasing, laminating, and displaying my pricey word wall kit, I quickly realized that I needed something that I could tailor to the needs of my students that was accessible.  In addition, my students are always asking how to spell words.  I LOVE their desire to know correct spellings, but I was plowing through post-it notes and repeatedly spelling the same words over and over again.  I headed to the Dollar Tree and found just what I needed for TWO DOLLARS! I decided to use my cabinets for purposeful word decor…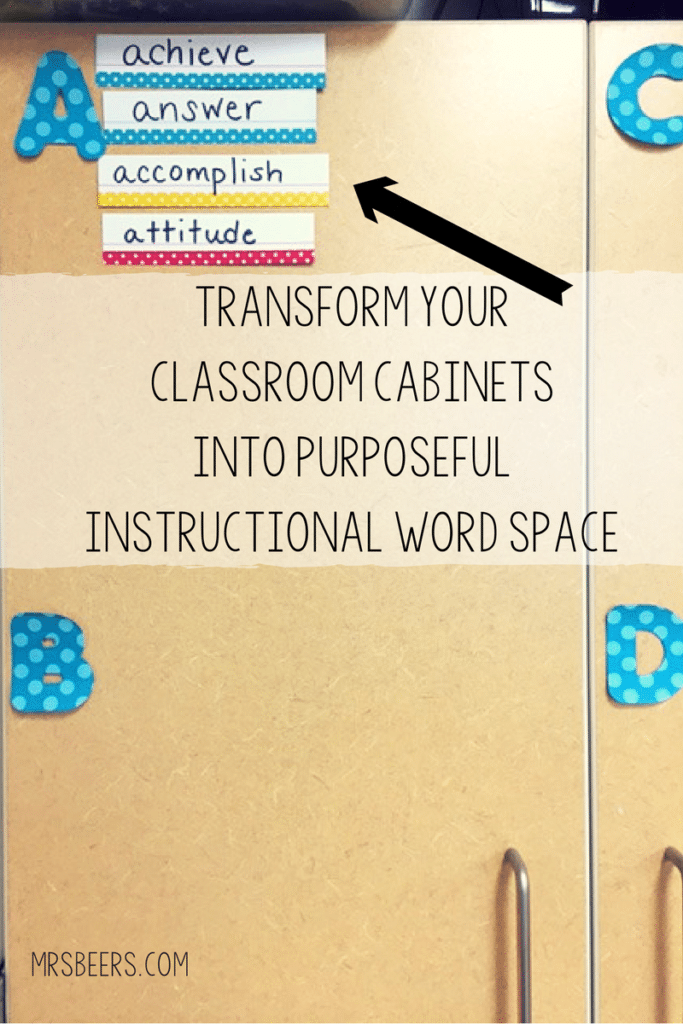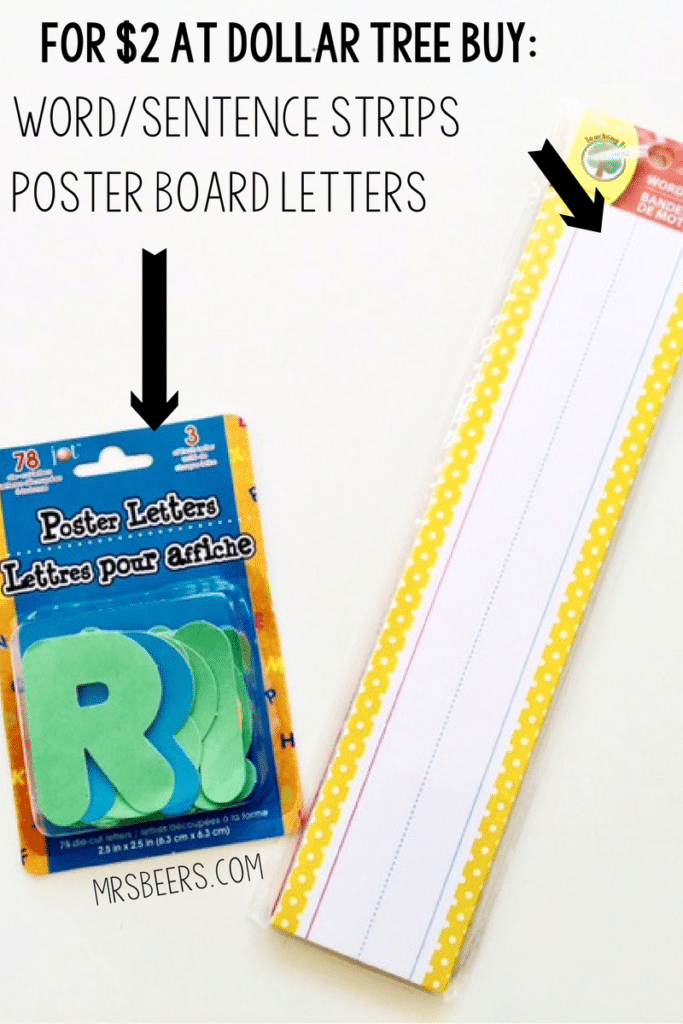 If you are looking to enhance your word wall or create one for your students, Dollar General is the place to go!  I debated on alphabet letter decals and note cards, but I determined that poster letters and word/sentence strips could better transform my space.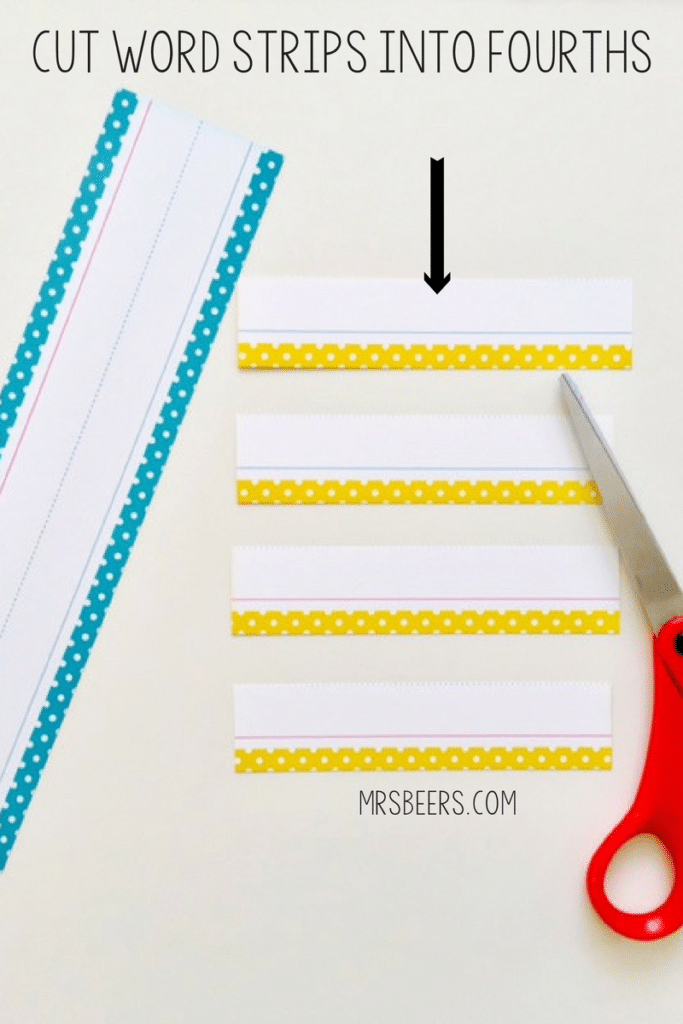 Because our cabinets don't provide unlimited space, I had to be smart about the size of the word cards.  I decided that these decorative word/sentence strips cut into fourths were ideal.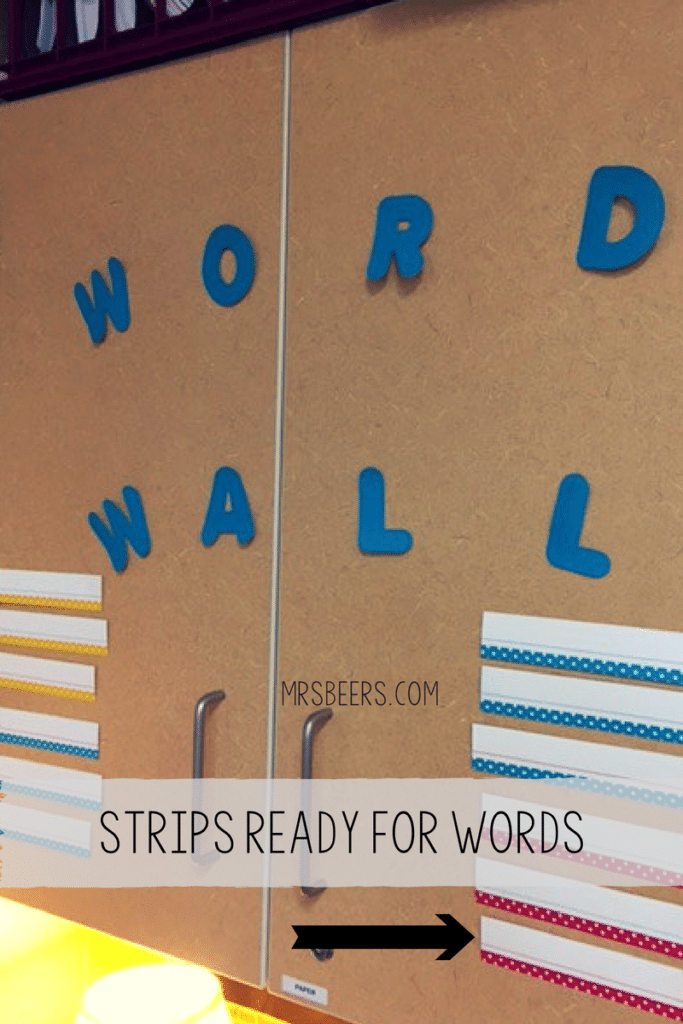 While we have only been using this for a week, my students couldn't be more excited about coming up with words to add to our classroom word wall.  Each time a student struggles with a word, they grab a blank word strip, ask or find the spelling, write it down, and place it by the corresponding letter on the word wall.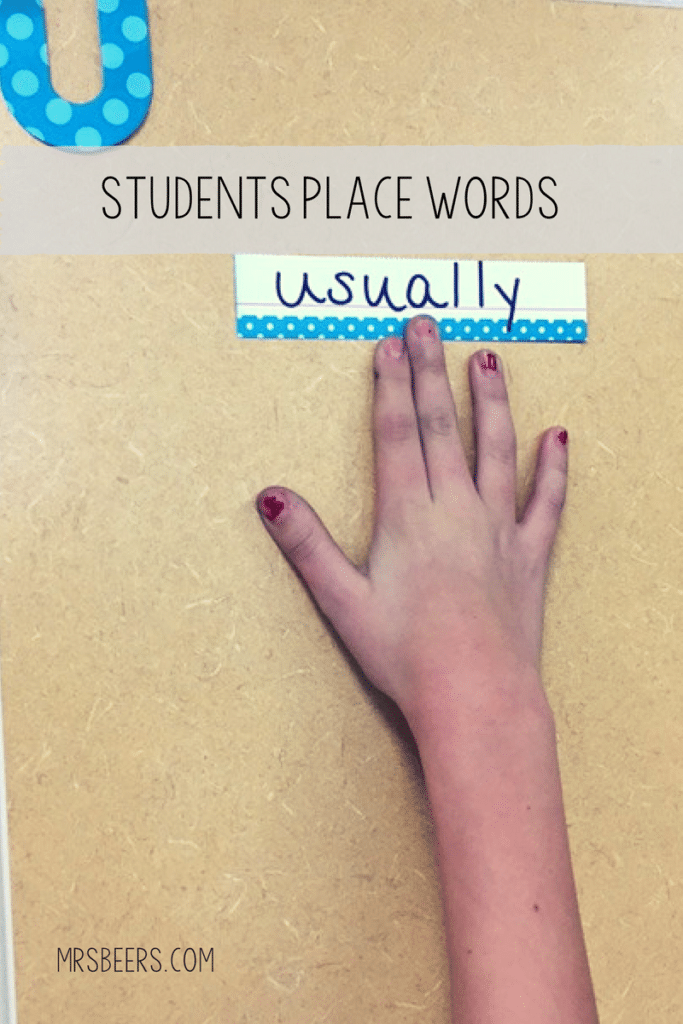 One of the greatest benefits of our word wall is that many students benefit from the displayed words.  It is music to my ears when a student says, "How do you spell…oh, forget it, I see it on the word wall!"  Also, if I observe that students are misspelling the same words in their writing, I now have a place to display the correct spellings of these words.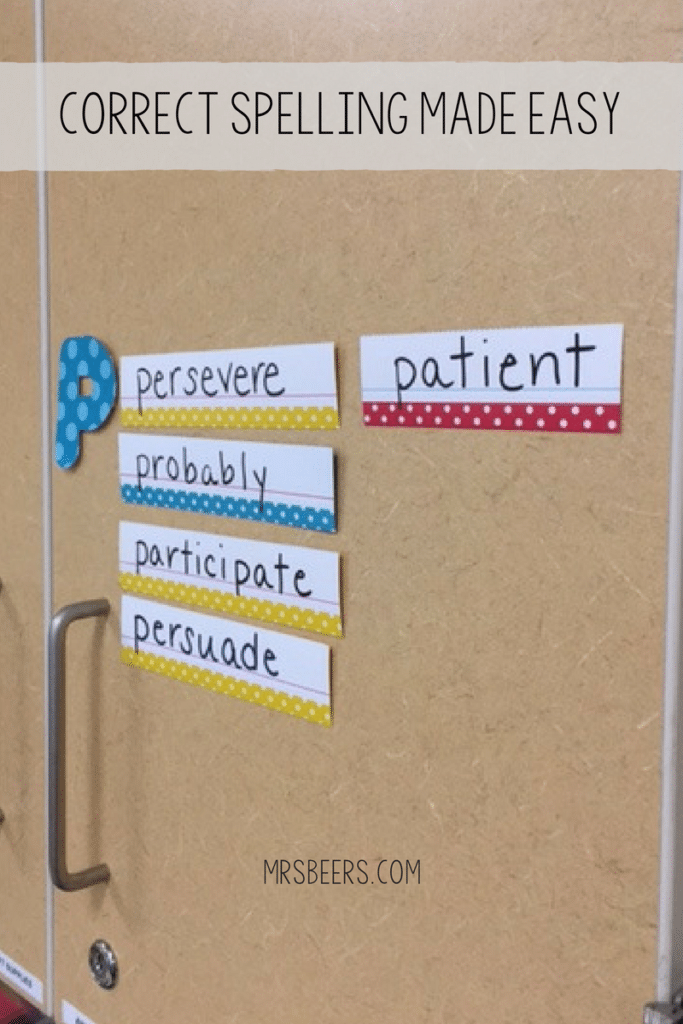 If you are looking for the perfect interactive, accessible, and inexpensive word wall, head to Dollar General. Your students will LOVE it! Also check out my Middle School Word Wall resource on TPT…