Spring break not only gives students and teachers a chance to refresh before the home stretch of the school year, but it also offers a fun writing opportunity to share new experiences. I've found middle school students often need a little nudge in transitioning back to "learning mode" and my spring break journal prompts usually work pretty well.
When I taught 6th grade in an urban setting, I found my students didn't tend to travel anywhere for spring break, but they always had a bazillion stories to share about how they spent their days off from school. Instead of asking them all to share about their break, which I want to hear about, but can't take such an exorbitant amount of time when we need to get back into a routine, I created this Spring Break Tales: A Personal Journal.
Regardless if your students go to the beach or opt to stay home, they always have great stories to share with the class. This resource provides all the tools you need to get them excited about writing on the first days back from break. From brainstorm and idea worksheets, to writing prompts and outline templates, this resource was created to be engaging and easy to implement.
You can make this resource as elaborate or as minimal as you see fit. This can be utilized as a full-blown narrative writing resource with the brainstorm, writing prompt, writing organizer, and rubrics, or you can utilize it as a morning work resource for students to complete upon their return. Check it out, I promise your students will have a lot of fun reflecting.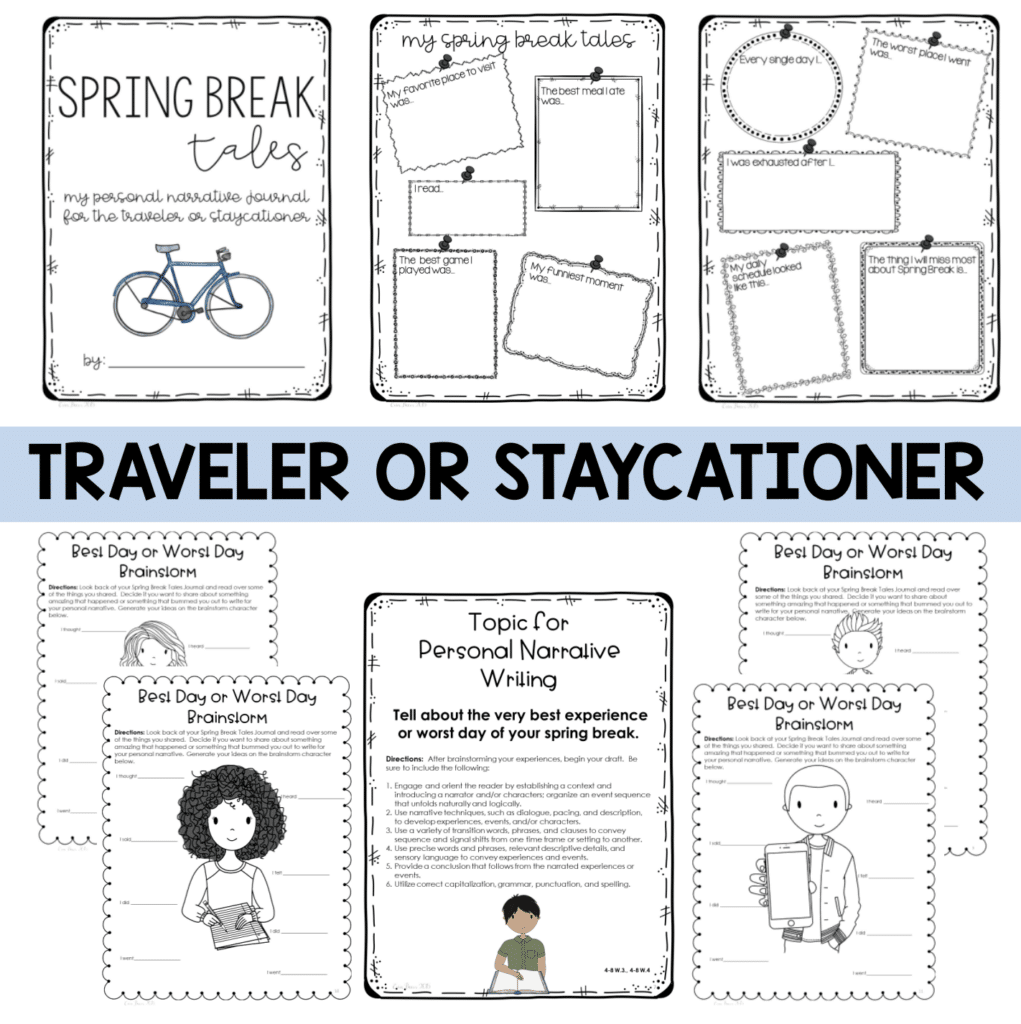 Also available in Google classroom format:
Safe travels if you are heading off on your own fun adventure!