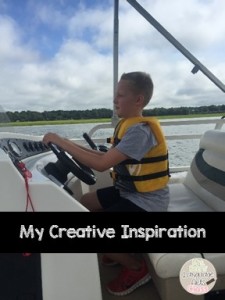 Last Tuesday, my 4th grade son came home and unloaded his back pack…lunch box, accordion folder, homework, and library books.  I was surprised to find that one of the library books he had chosen was a picture book.  Not that he is ABOVE picture books, but his typical school library selections are realistic fiction books about sports or nonfiction from the Who was…? collection. These are the last books he brought home and completed!  Great selections for a 4th grader who loves nonfiction and sports, right?!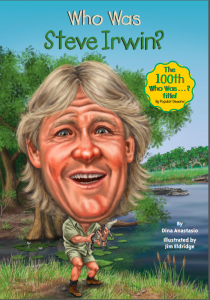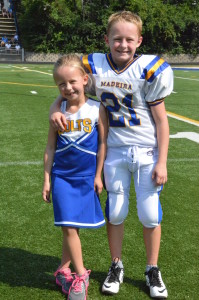 So when he came home with The Day the Crayons Quit by Drew Daywalt, I was left wondering…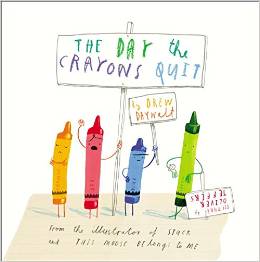 Someone said that it was a really great book!" he shared.  So I did what any reading teacher would do, I quickly read it while he was working on his math homework, and had a bazillion ideas running through my head about how I could use it with 6th graders.  That someone in his class was correct, it IS a great book!
Summary of The Day the Crayons Quit: Duncan's crayons have disappeared from his desk and have left nothing but letters to him about why they have decided to go on strike.  They are unhappy for a variety of reasons and want to be used in different ways.  Your students will never look at their school supplies in the same way after hearing the hilarious perspectives of Duncan's crayons.
I know that my older students LOVE picture books, but I figured they would love a BIG KID reader's theater version of this story using: colored pencils as the main characters and a more engaging story line. And so, this is what I created!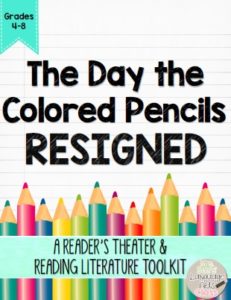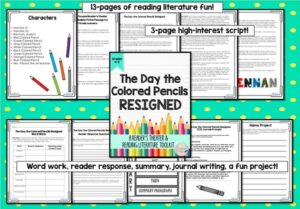 Summary of The Day the Colored Pencils Resigned: Brennan is a student that is putting forth minimal effort into his art project. His colored pencils take notice and decide that enough is enough, either he put forth more effort and consider their suggestions, or they may not return.
Easily integrate this PRINT AND GO reader's theater and reading literature toolkit into your Daily 5 classroom! It is the perfect resource to incorporate so many reading literature common core standards including: fluency, story elements, context clue word work, reader response questions, summarizing, and post-reading response writing.  Your students will LOVE reading and performing this laugh-out-loud script.
Stay tuned for more text-based reader's theater toolkits to share in your upper elementary to middle school ELA classroom.