If you've followed me for some time you know I rarely do promotional collaborations. My goal as a teacher-creator is to deliver value to educators by sharing tips and experiences on my blog, and by creating affordable, time-saving resources.
Note this sale has ended but you can still find bundle deals on my TPT store here!
This year I was invited to the Ultimate ELAR Bundle, which is a special collaboration sale on back to school teaching resources. I believe this limited time offer delivers incredible value to time-strapped teachers. Best of all, the price is incredibly affordable!
Check out this Ultimate ELAR Bundle now through the end of the month. Each grade level package features over 100 resources for only $35 per grade!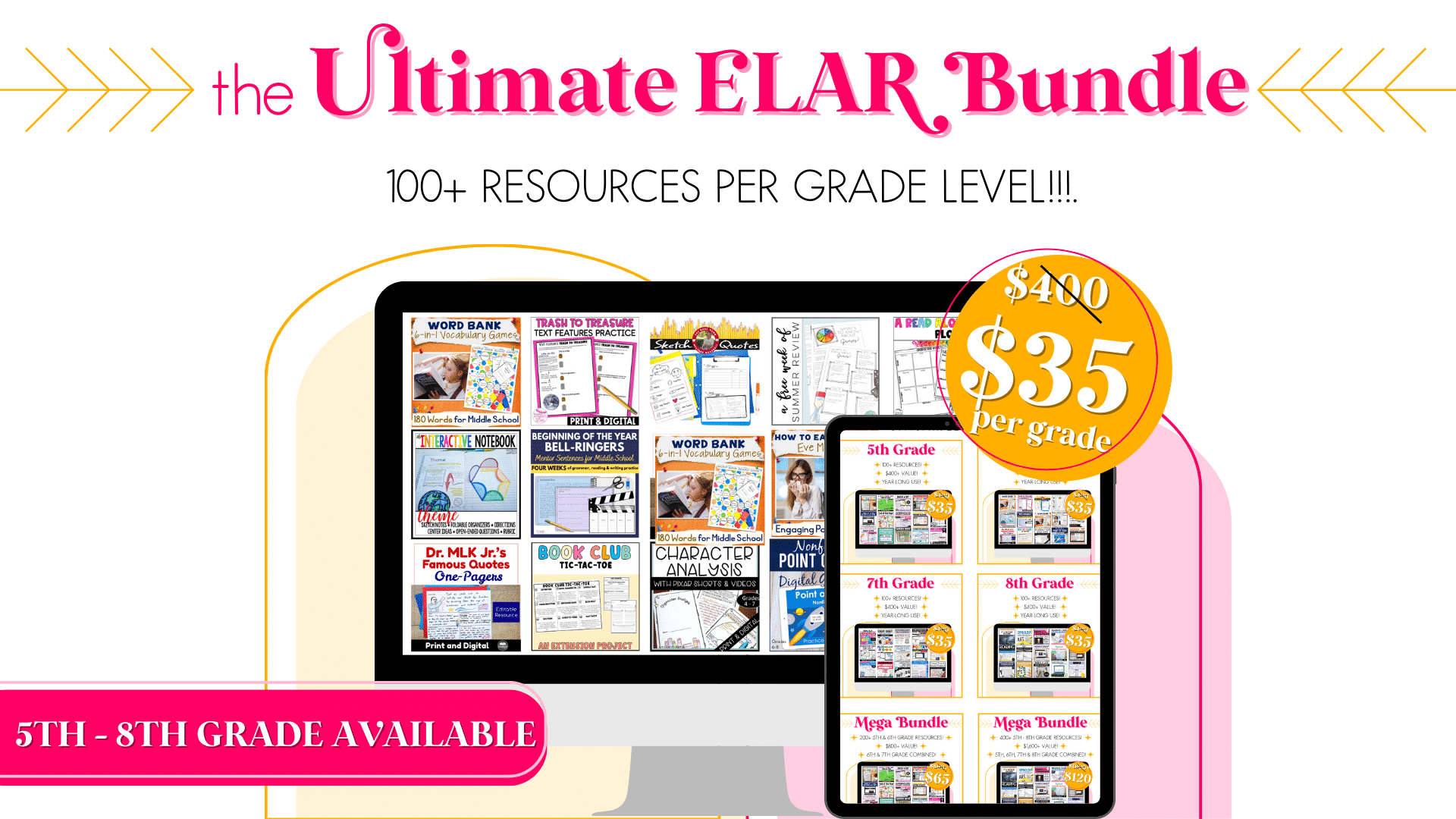 My contributions to this collaboration bundle can be found in the 6th grade bundle. They include the following resources…
Digital Narrative Writing Made Easy
This special collaboration is only available for 7 days, starting now. Once the deal closes it will not be offered again. Like I mentioned earlier, this is an extremely rare promotion on my end. The value in this package really stands out, so much that I am purchasing the 6th and 7th grade bundles for myself!
Enjoy the rest of these precious summer days!
Erin