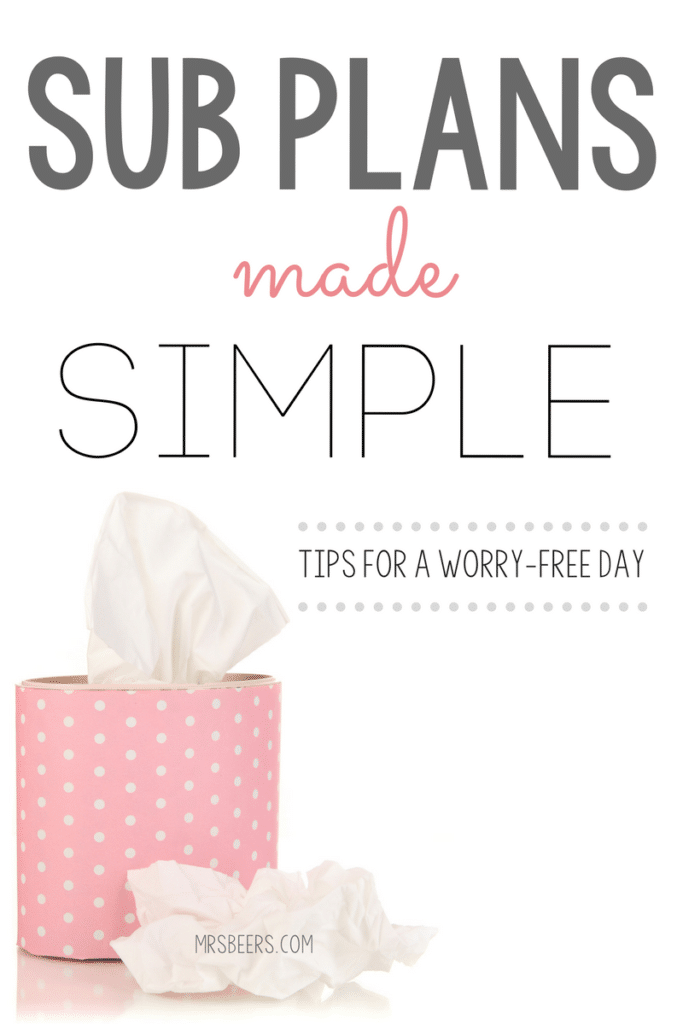 As a veteran teacher with three children I have learned that life happens. While I tend to be a warrior when I am under the weather and come to school no matter how close to death I may be feeling, I can't do the same when one of my children gets sick at 3 AM. I know you can all relate to this…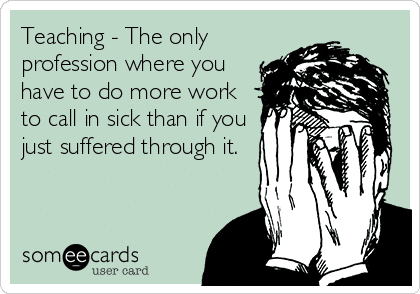 Coming in sick is awful, but preparing to be out can seem even more daunting, some days. Rather than be unprepared for these unfortunate circumstances, I always make sure to have an EMERGENCY SUB BINDER at the ready…
Prior to the first day of the year, many school districts are asking to have an emergency lesson plan file on hand in the office, while other districts expect teachers to have a file folder or binder on hand that has everything a sub or guest teacher would need to teach in their absence.
Here are the 10 items I make sure to have on hand in my Emergency Sub Plan file:
the daily schedule
current class lists for each class
current seating charts of each class
duties and responsibilities
a welcome note
the office # and helpful teammates names and #s
clear lesson plans for each class for the day
emergency procedures for fire drills, tornadoes, or lock downs
resources that are easy to implement for the sub/guest teacher and engaging for students
quick notes about students requiring services or accommodations
Because I want whoever is filling in for me to have the BEST day possible, I try to incorporate lessons and resources into the school day that students will be enthusiastic about doing, and will allow the substitute to feel prepared, effective, and successful. We owe that to them, right?!
Here are three quick things you can do TODAY, to set your classroom up for your emergency absence…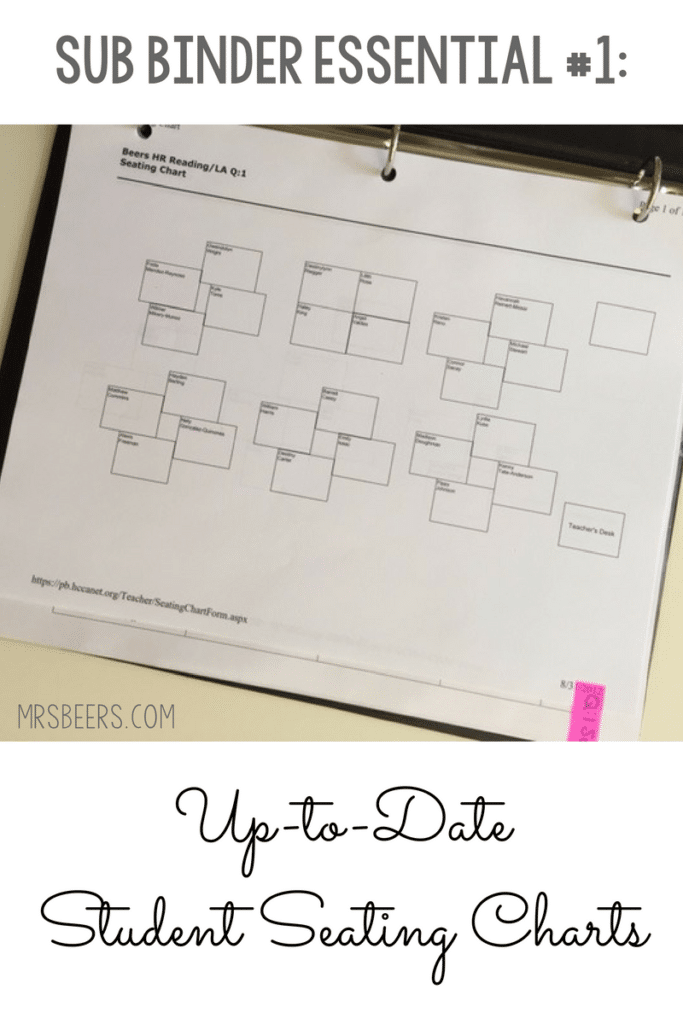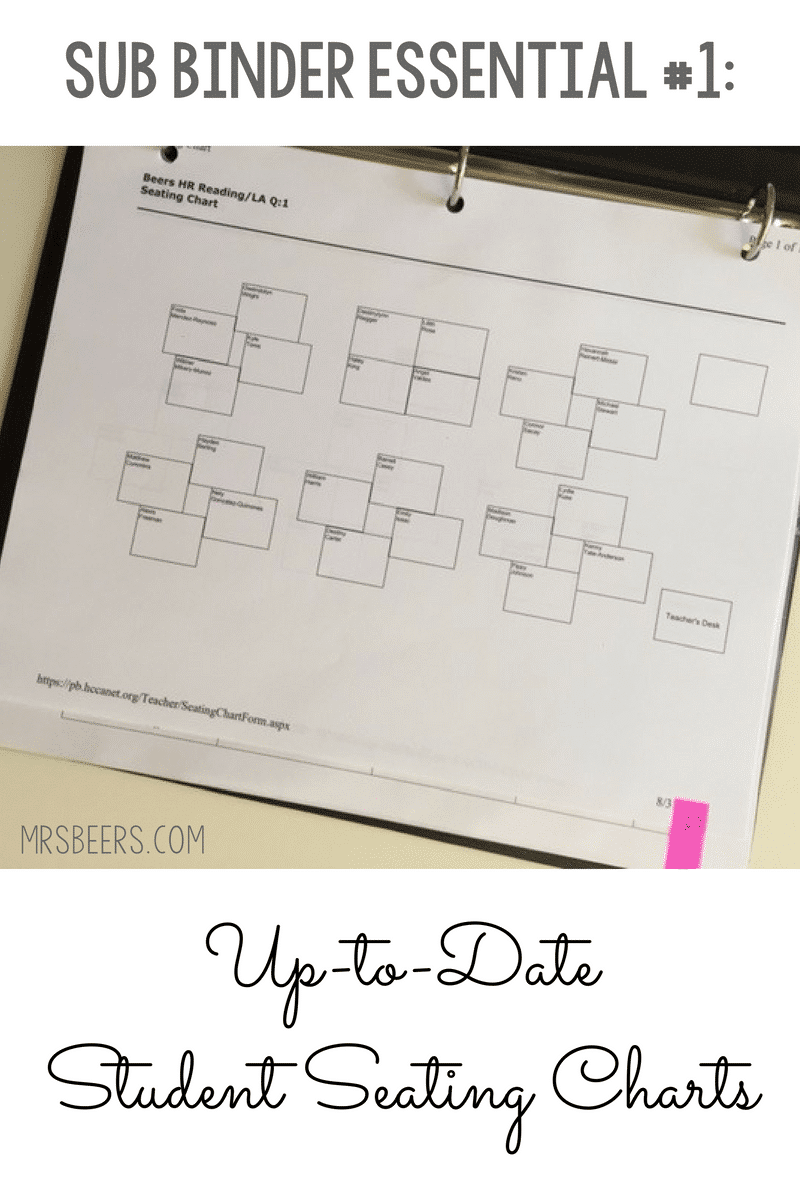 Without seating charts, it is tricky to know students' names and connect with them during the course of the school day. I will also mark students on the seating chart that will be particularly helpful if any questions arise.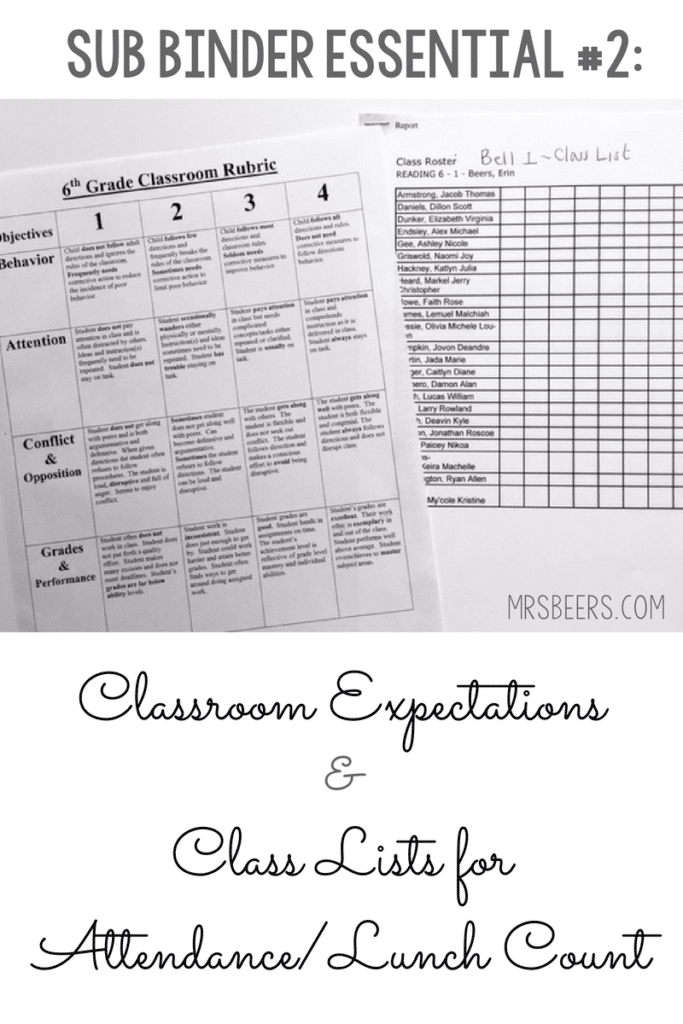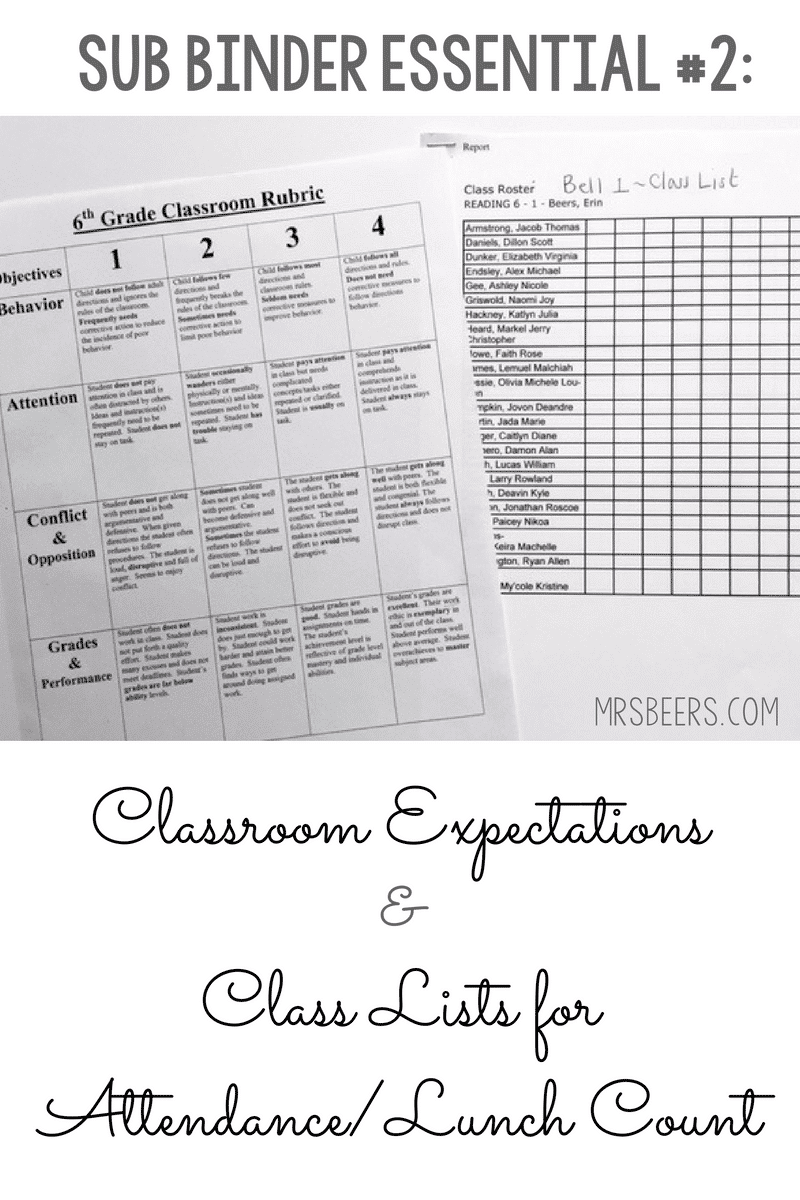 Share your expectations of students, so that the sub/guest teacher can use the same terminology to keep the class working effectively.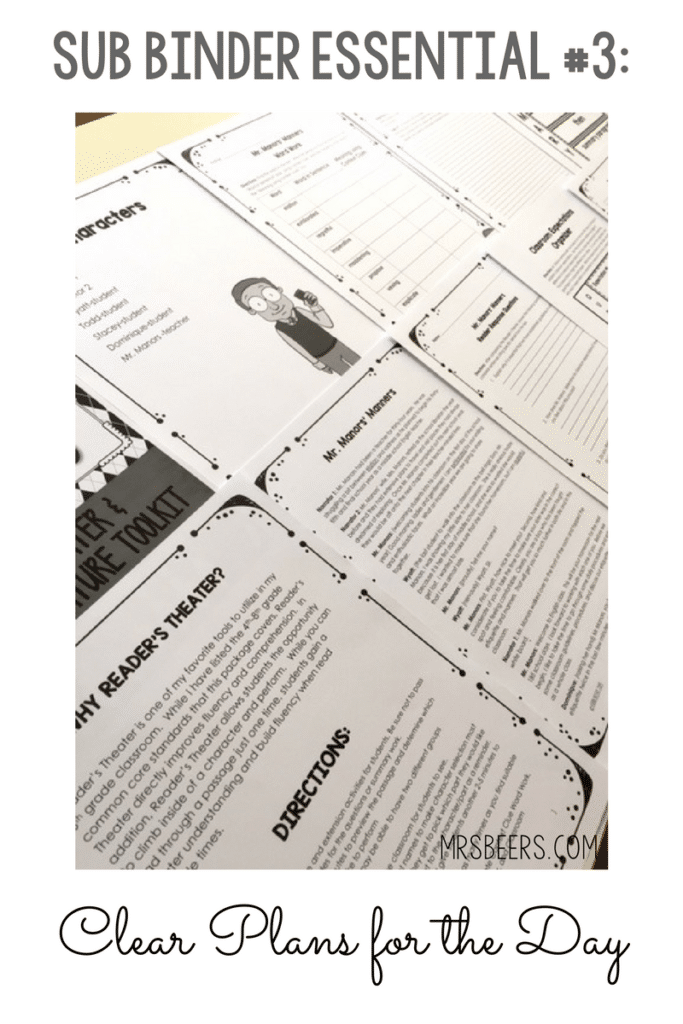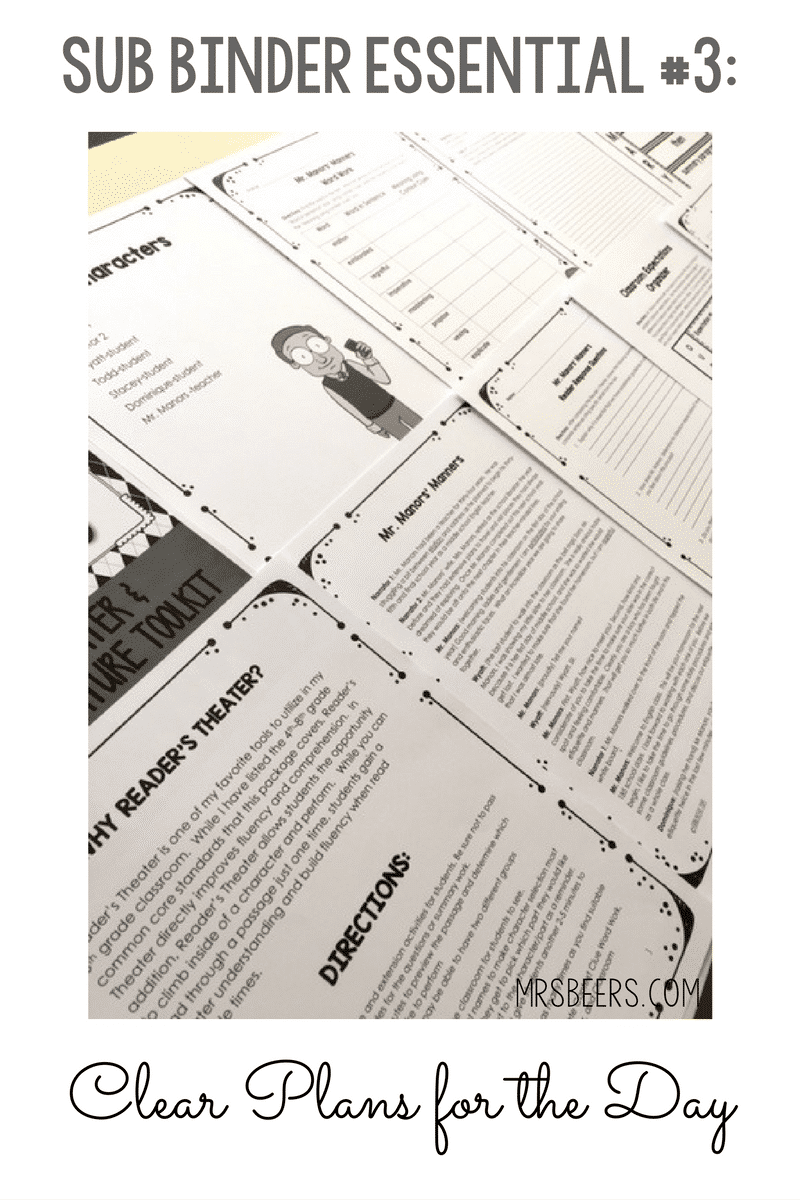 I assume that this "emergency" person knows nothing about my classroom or my teaching style, so I want to make my plans as clear as possible. I also make sure there is enough for my students to "do" so they are not looking for other ways to occupy their time that may be less productive or problem-causing.
Before the very first day, I have all of this essential information and material ready to go in a binder that is always on my desk in case I am not able to be at school.
My binder is labeled (EMERGENCY SUB PLANS), all copies are made (at least 25 of each), and I update with student attendance, lunch count, and current class seating charts. While I always prepare my classroom for the following day before leaving, having this binder on my desk for a substitute teacher, administrator, or instructional teammate to grab in a pinch is ideal. This way my students are engaged, productive, and learning even when I have to be out of the classroom.
If you are looking for an ideal print and go resource for your ELA classroom, grab this
This resource includes 10-days of emergency sub plans that you can PRINT AND GO! Each day includes:

Reader Response Questions
Context Clue Word Work
Summary Strategy Organizer
Story Map
Text-Based Journal Prompt
Word Work Word Search
Story Cover Makeover
3-High Interest Journal Prompts for Writing
Post-Reading Project
Be prepared so you don't have to race into your classroom in the middle of the night to prepare for your sub. Fingers crossed we all stay in good health! Welcome back to school!