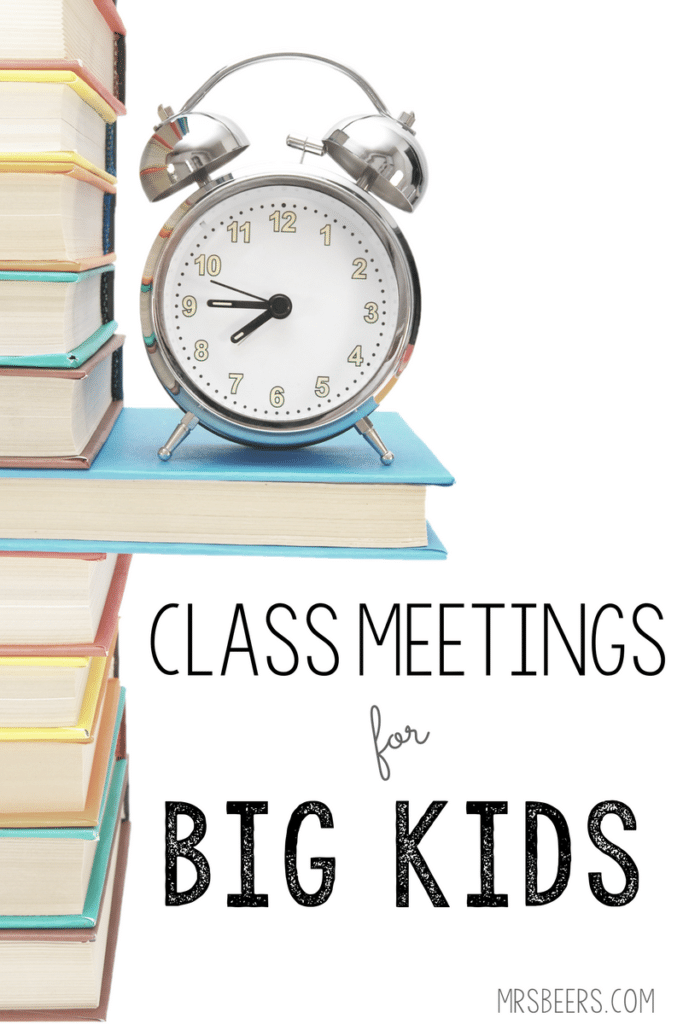 I have the good fortune of teaching 75-fourth graders every day.  While it isn't an insane amount of kiddos, it is a substantial number of students to engage, instruct, and meet the individual needs of on a daily basis.  Out at recess 75-students may not seem unmanageable, but I can tell you that when I am grading narratives, 75 is A LOT!  My personal teacher goal for each day is to have as many positive interactions with each of my 75 students as possible, and conversely, I want my students to have as many positive interactions with one another.
One of the best ways to connect with and help students during the course of a jam-packed school day is through daily class meetings. If you are unfamiliar with the concept, we gather together on the carpet, tackle a whole class read-aloud connected to our learning, share the focus lesson, examine work expectations, and discuss our work for the day. Once we have gathered, read, discussed, and considered, students head to their work spaces and we get down to business.
If you are looking for a way to incorporate class meetings into your busy schedule to help connect with your students and help your students feel more connected, here are the basics and necessities of our 20-minute daily class meetings…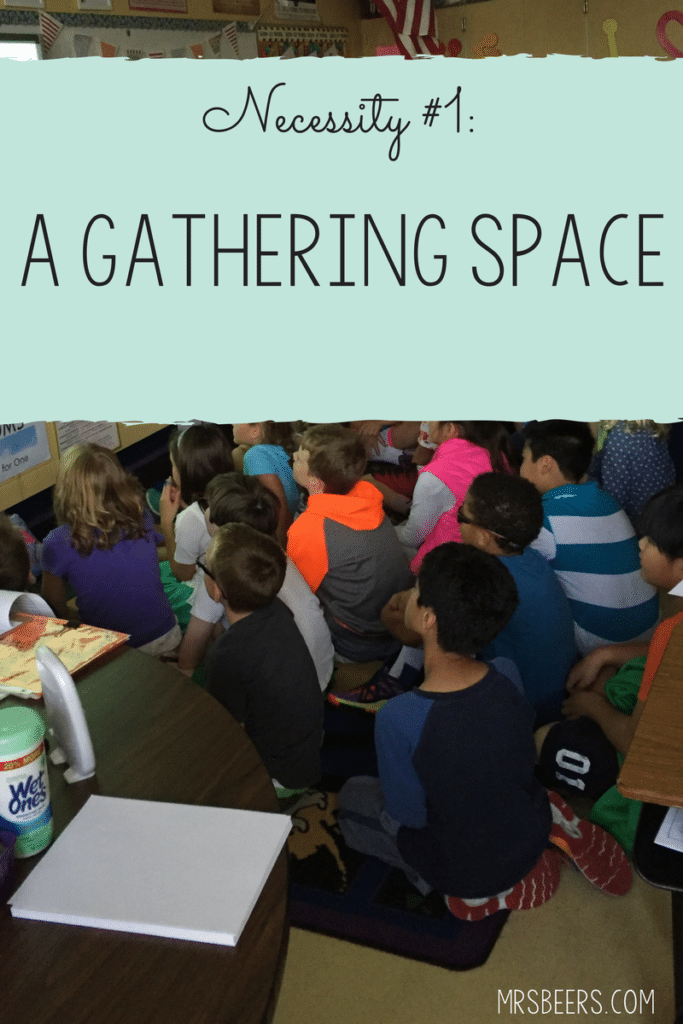 While I teach three different classes, at the beginning of each class we gather on the carpet in the front of the classroom.  Within close proximity, we discuss our agenda for the day.  While we could easily stay at our desks, I have found that we develop a more positive classroom community when we gather together in a close-knit space.  Sitting knee to knee we make better eye-contact, listen more closely, and have less extraneous school supplies to distract us.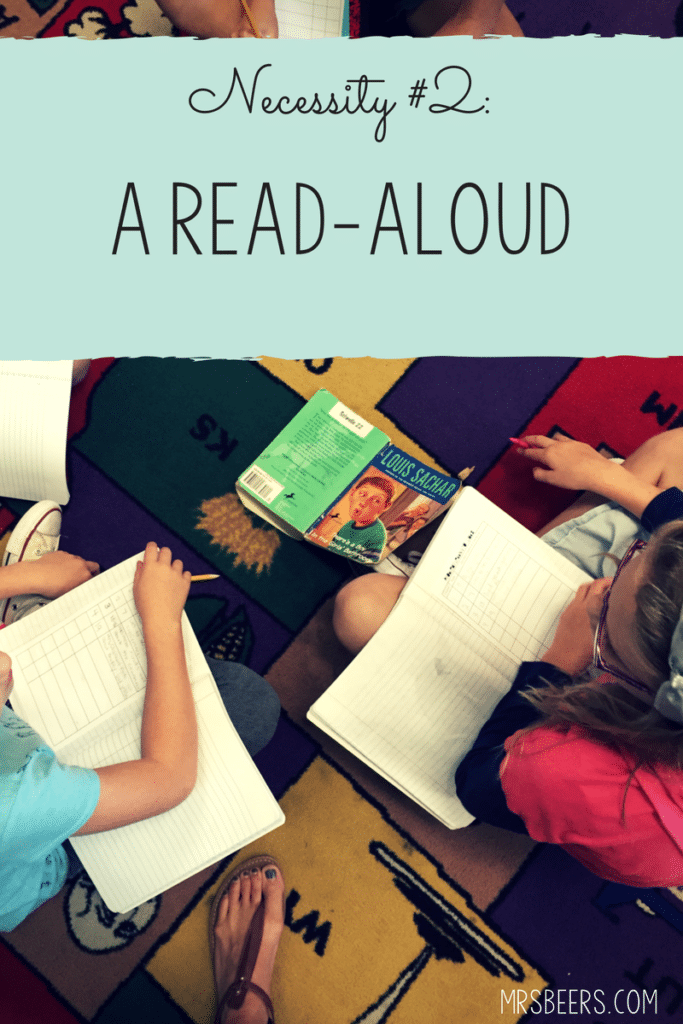 Within my ELA classroom, we are typically reading a whole class novel. Students will bring that whole class read aloud novel to the carpet to follow along, or prepare to listen to a picture book. A read aloud, in some format, is always incorporated into our class meeting as an integral part of our focus lesson and learning for the day.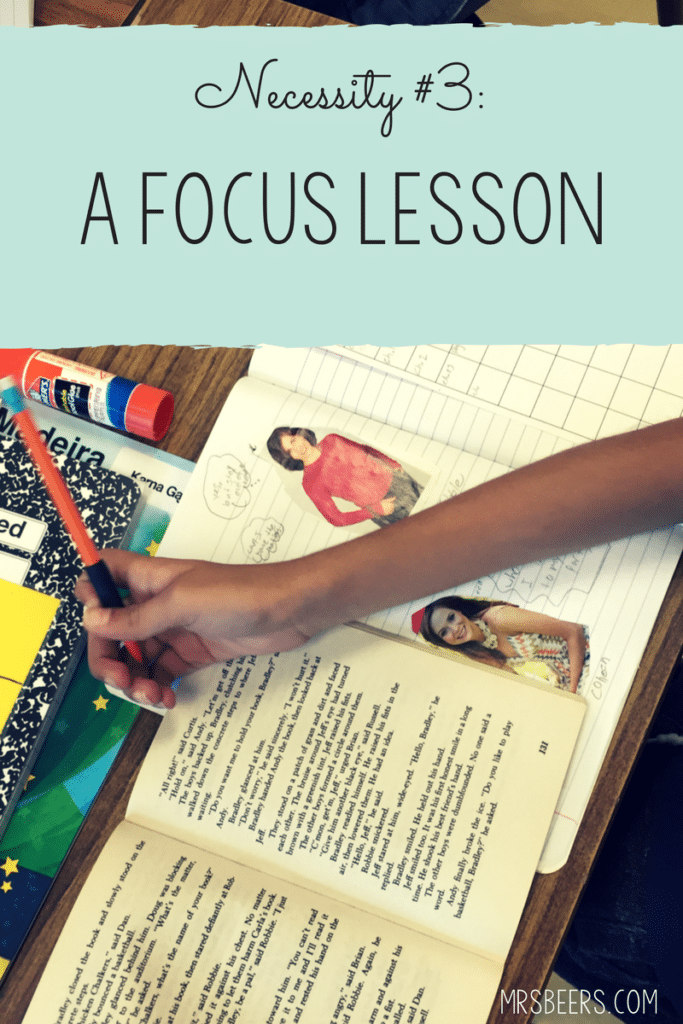 A focus lesson is our work for the day.  It is a 5-10 minute mini-lesson introducing, teaching, or re-teaching a concept using the smart board and/or anchor charts.  In the above image I had done a focus lesson on primary and secondary characters.   After my focus lesson, student work was identifying primary and secondary characters from our novel and being able to explain why these characters would be considered primary or secondary.  Once the focus lesson has been taught, my students work independently, with partners, in small groups, or with me to further their understanding of the focus lesson.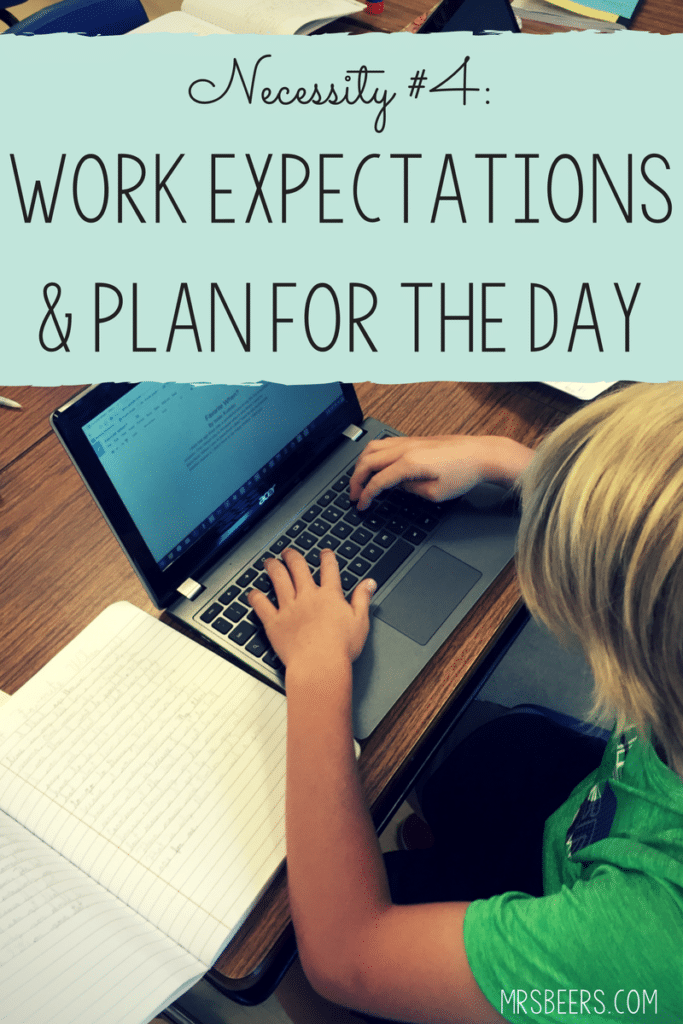 After the focus lesson has taken place, we quickly discuss the work expectations and the work plan for the day.  Finally, students head to their work spaces to tackle those expectations.  Because students are working at different levels and potentially on different work tasks, that class meeting time is essential to help us all feel connected to one another and our learning.
If you are looking for the perfect way to help your students build a classroom community, class meetings are an easy way to lay the foundation for this essential work.