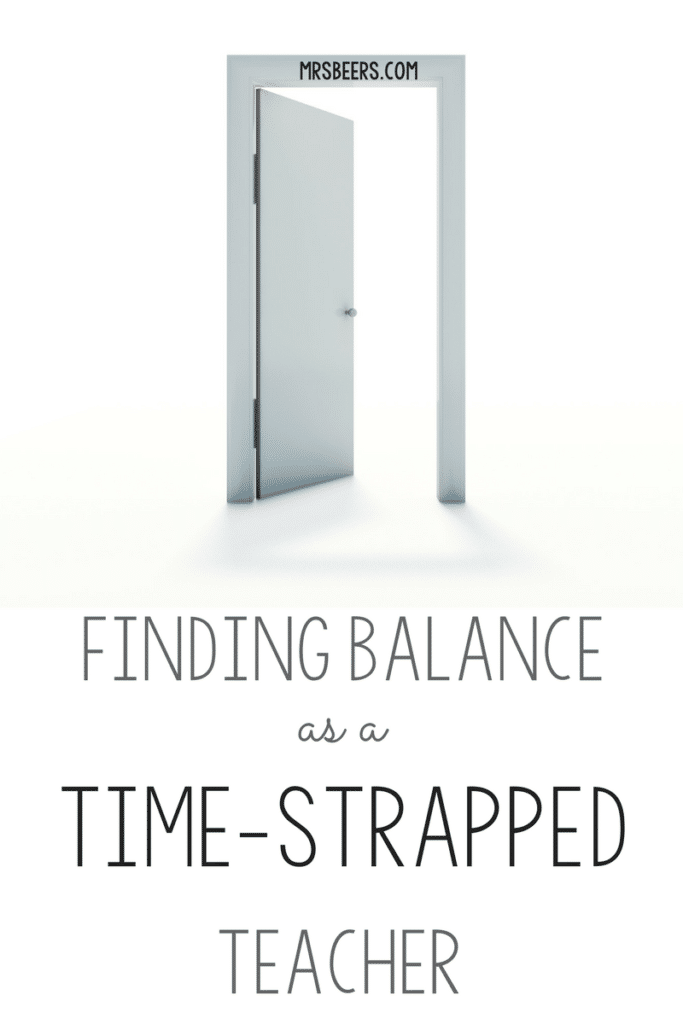 It is Sunday morning at 4:30.  My eyes aren't quite finished with sleep, but my brain and the thoughts of another school week will not rest.  So I am out of bed, working on report cards, planning my lessons for the week, responding to emails, and ordering pocket charts that I need to keep my small group instructional work organized.  Does your brain do this to you, too?
I am tackling year 17 this school year. You might think that teaching is "old hat" and that my lesson plans and instruction can now run on automatic, but you would be completely and utterly wrong, sweet teacher friend.  Currently my head is spinning in student data, strategic small group lesson planning, and all that encompasses the end of the first quarter.  Oh, and conferences will be here in no time, too.  I feel a bit like a hamster on a wheel that has lost its footing and is spinning and dropping, spinning and dropping…
Despite this feeling that there is so much to get finished and not enough hours in the day, I remind myself that it will all get done.  While I am no expert in time management or chaos control, here are a few ways I try to manage my time as a middle school teacher and mom…
Don't let anyone make you stress out about leaving at the end of the school day.
Spending extra hours at school, doesn't make you a better teacher.  I have three kids of my own that need me just as my students do.  As a working mom, staying late to get tasks completed is just not an option for me.  I need to get home to help my own children with homework, coach and shuttle them to sports, and feed them because most days they require food.  Unless it is a scheduled meeting and I have made arrangements for them, I pack up my work and tackle it at home alongside my children as they tackle their own homework.
Wake up early or stay up a bit later.
I love the morning when my kids are snug in bed and I have a moment with coffee and silence.  During this time is when I have uninterrupted focus and can complete tasks like weekly newsletters, thoughtful report card comments, data forms, and detailed emails.
Work through lunch.
I am not a staff lounge eater and haven't been for years.  I find this time during lunch to be precious time to get work completed.  The best balance for me is taking my computer and working through lunch in my teammate's classroom.  We eat, plan, and discuss student learning and teaching practices over lunch.  If you could use a 20-30 minute window of time to sneak in copies, emails, and grading while eating, this time is ideal.
Utilize planning time wisely.
While there will always be meetings that you have to attend because they are scheduled when you are available, planning time is precious time to get tasks completed.  If necessary, close your door to minimize eliminate distractions from what needs done.
Say, "No thanks!"
So much easier, said than done, right?  This is why I have saved the hardest for last.  As educators, we have professional and contractual responsibilities, so this does not necessarily apply to our work at school and in the classroom.  Rather we have to make decisions about the extras that have the potential to deplete every last ounce of energy we have.
I love coaching my kids, and participating in their everyday activities is an essential for me.  This year, leading Girl Scouts went by the wayside. With three kiddos involved in sports, I can't coach or lead everything. I have to prioritize and make decisions about what matters most.
I do not have all of the answers and will never claim to be a guru of time management activities for teacher.  That being said, all teachers share a need to effectively manage their instruction and personal time in order to get the job done.
As you head into your school week and the "Stressful Sundays" attempt to get the best of you, remind yourself that when your students walk into the classroom tomorrow, ready for a new day, it is your positive demeanor and enthusiasm for learning that matters most. We've got this, teacher friend!