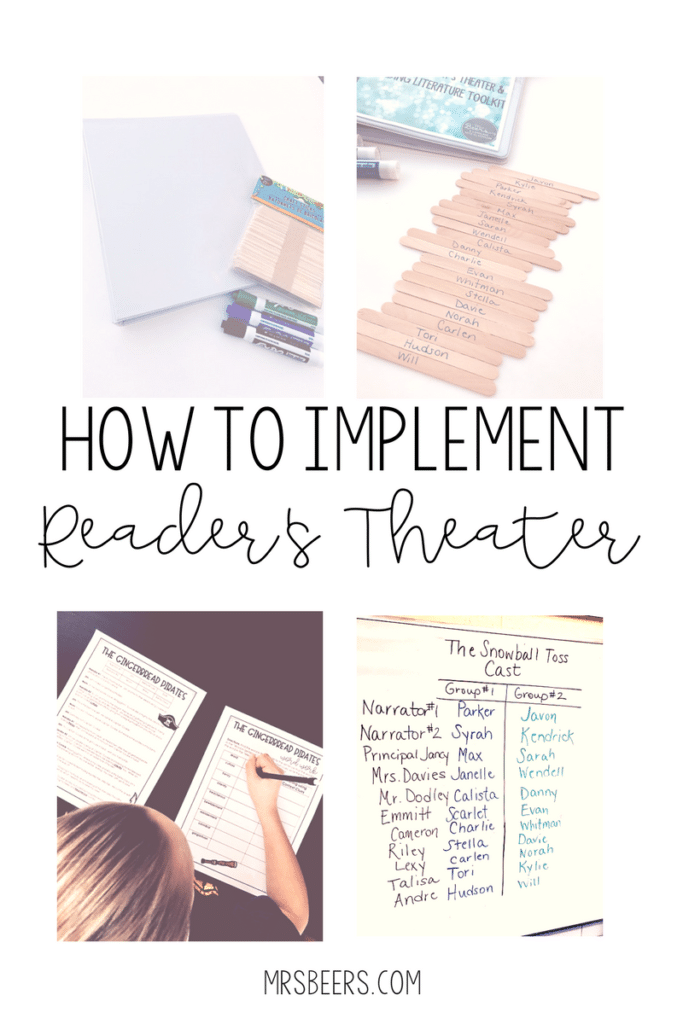 As classroom teachers, reading/intervention specialists, and school staff, it is essential to recognize the importance of making the most of instructional time with students.  Whether you follow a set curriculum in your district or just looking for new ways to enhance instructional reading time, I want to share with you how I implement reader's theater with my middle school students.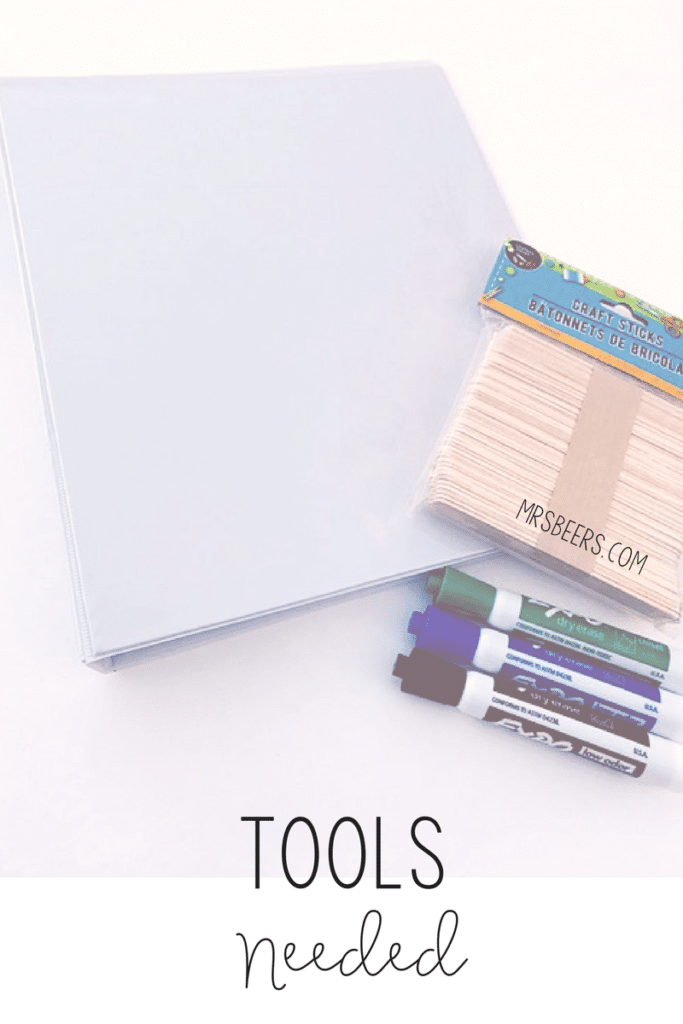 QUESTION: Where in the world do I even begin with reader's theater?
ANSWER: First, let's talk the few tools I utilize. There are very few tools that are needed for reader's theater.
I simply use:
binders for organizing (these can be purchased inexpensively at ANY dollar store)
craft sticks for student participation
dry erase markers for assigning student parts on the white board (chalk works if you have a chalkboard)
copies of the reader's theater scripts (one copy for each student)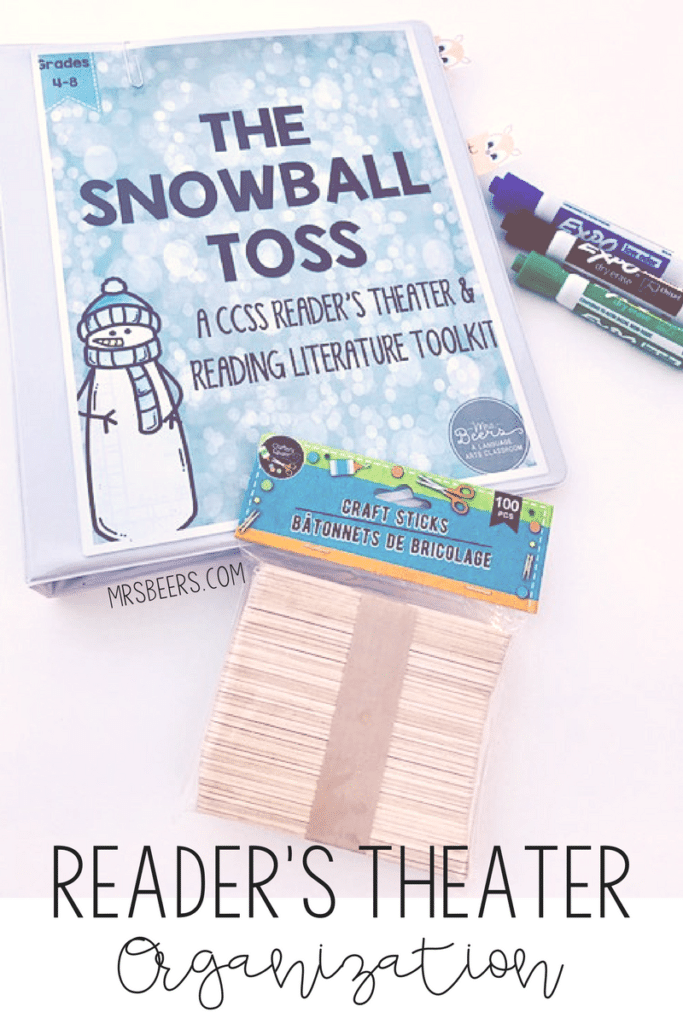 QUESTION: Where do you find reader's theater scripts to use with your students and how do you organize them?
ANSWER: I write or find high-interest scripts that I know will engage my students while focusing on specific skills/standards my students need to focus on as learners. The skills my students are always in need of working on are: inferential comprehension, identifying story elements, compare and contrast, using context clues, and text organization.
When I find the scripts that I know my students will love to read and perform, I:
make enough copies for one class set (25) and ask students not to write on them, so they can be used with the other classes, and potentially recycled for another time
hole punch the scripts
make copies of the corresponding reader response, word work, journal writing, etc. to be a consumable students can write on and turn in to be evaluated on their understanding of their reading
store the scripts in the labeled binder for future use
Here is a peek at a reader's theater binder that is ready to go for a day when I need it…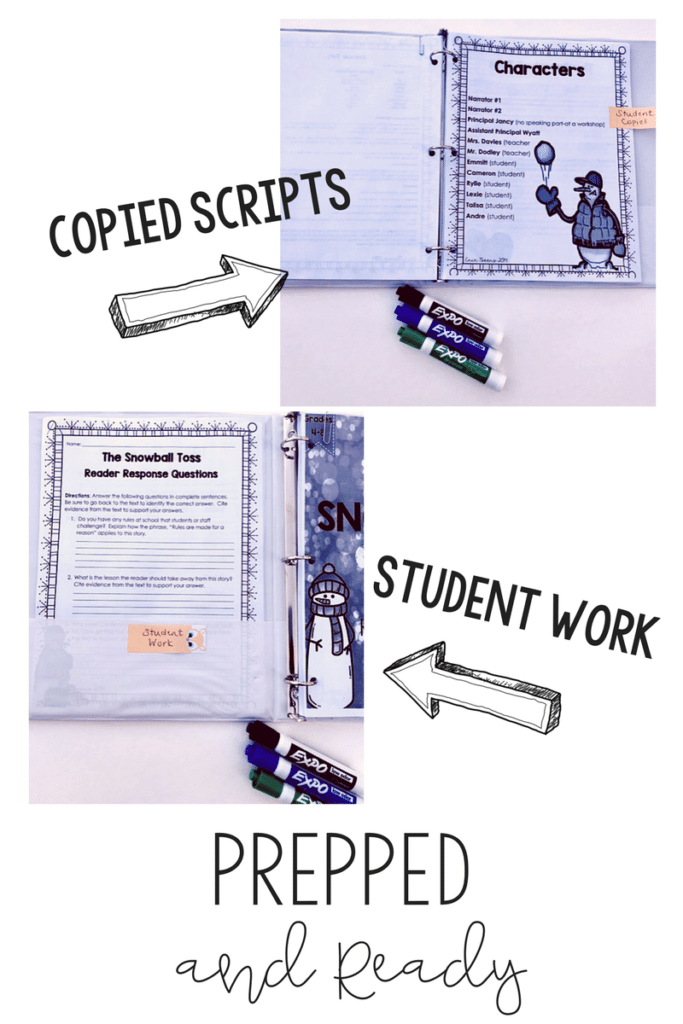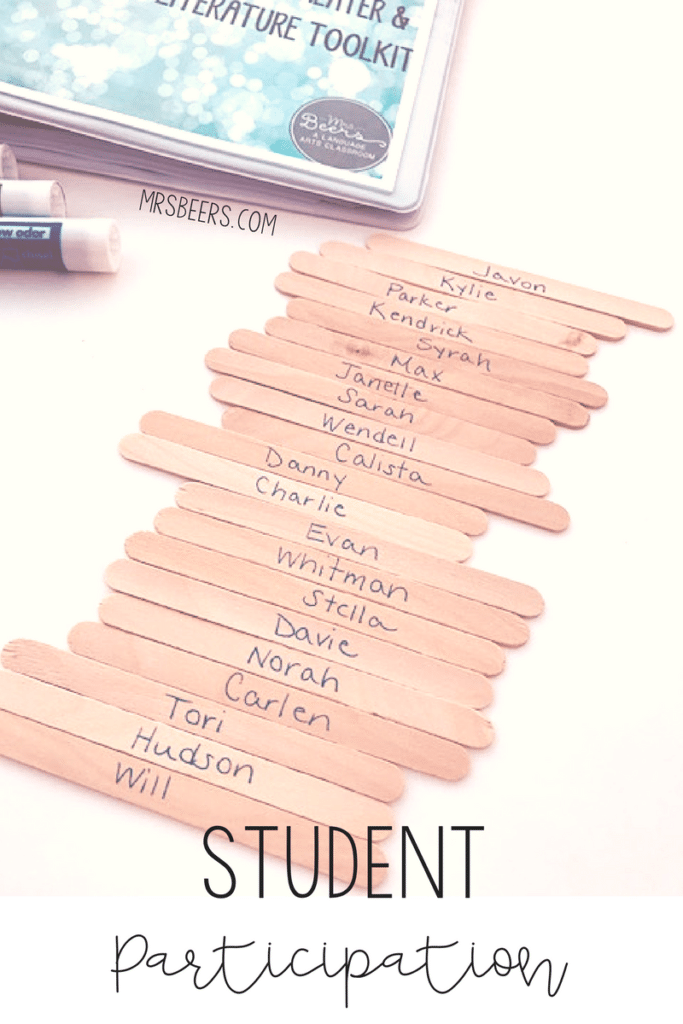 QUESTION: How do you designate parts for student participation?
ANSWER: When my scripts are ready for my students, I share a bit about our purpose for utilizing the particular script, and then I pass the scripts out to students to do a preview or sneak peek. This preview allows for my students to decide on a part that they might like to perform. The process for obtaining parts is a bit of a lottery system, so I share that they should have a few parts in mind. While students are doing their sneak peek, I write the cast of the script on the white board as shown below…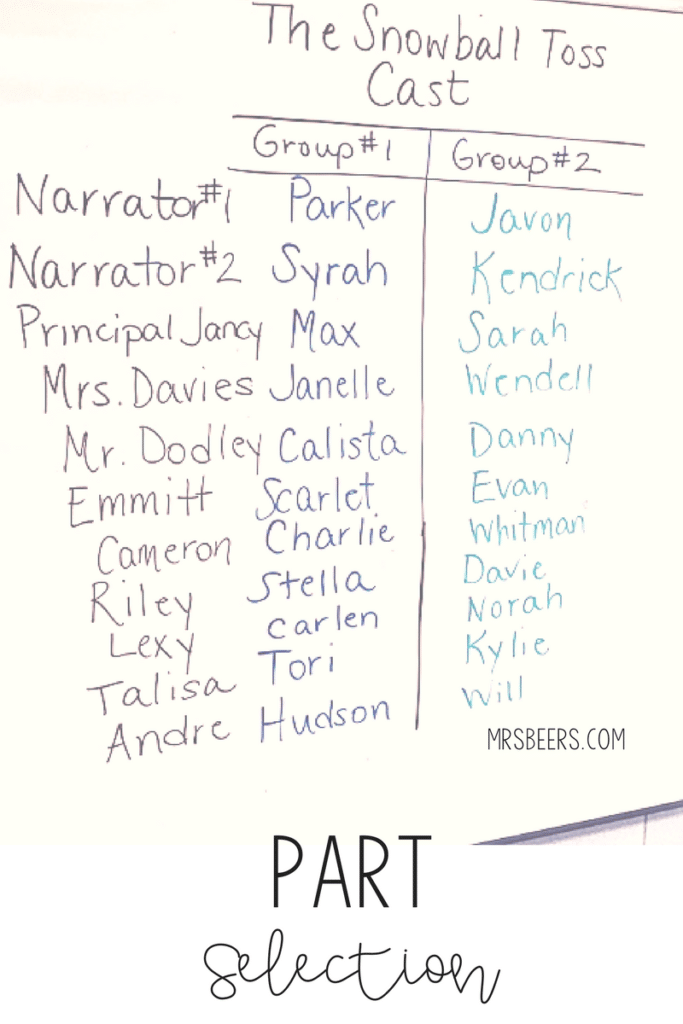 Next, I place the craft sticks with student names in a mason jar and pull them to determine which character each student will get to act out. As students select parts, I write their name next to the character in the cast on the white board. I have bigger class sizes, so often we have two different groups performing the same script in two different parts of the room. And, yes, boys can play female roles and girls can perform male roles.
Once all casting has been decided, we move to our designated spots in the room. A few options for students to read the scripts in their small groups are:
getting into a circle sitting on the floor or carpet
circling up student chairs
It is important for students to be able to see one another and engage with one another while reading the script so that students stay on-task and make the most of their reading experience. During the time when my two groups are working through the script simultaneously, I can circulate around and listen to fluency and stop groups as needed when we arrive at certain talking points.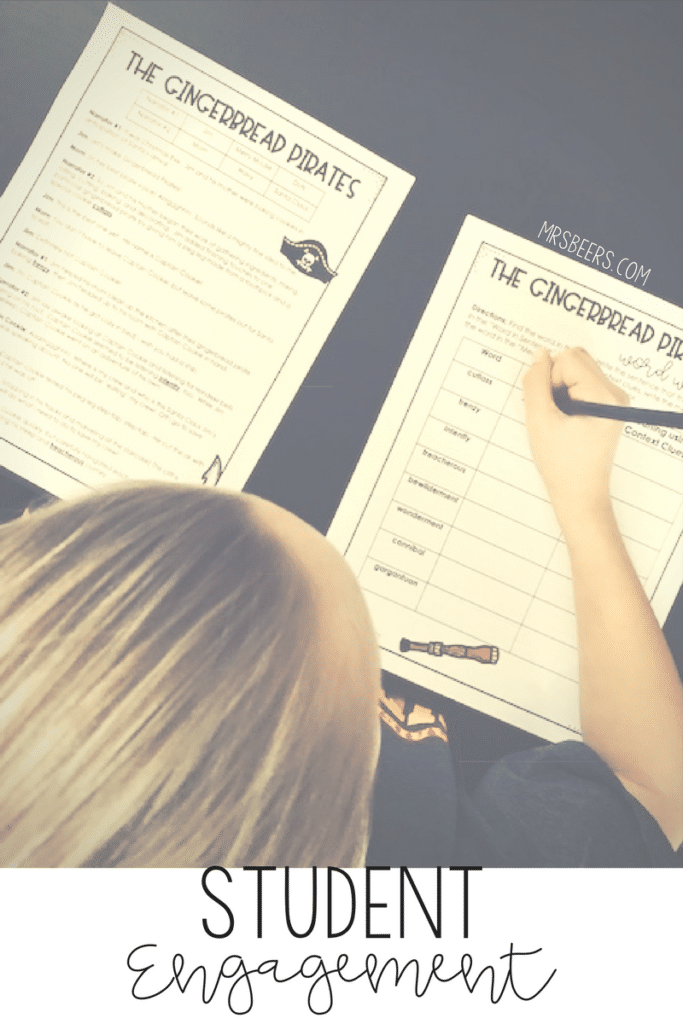 QUESTION: What do students do when they are finished reading a script?
ANSWER: When students have read through the script, they return to their seats to work on the comprehension, word work, and writing components. I will either have my students work independently to gauge their understanding or I will allow them to work in partnerships. I can even pull a small group of students for a guided reading lesson, which I do as needed.
Lastly, I love to let my students "perform" the scripts. After they have done the read-through and completed the corresponding work, I give the different groups the chance to perform the script in front of their peers. This is not an elaborate performance with costumes and props, it is simply each group coming to the front of the room to act out the script. This enhances my students' work with the speaking and listening standards.
What I can promise is that your students will LOVE their work with reader's theater. Best of luck tackling this high-interest reading strategy with your students!