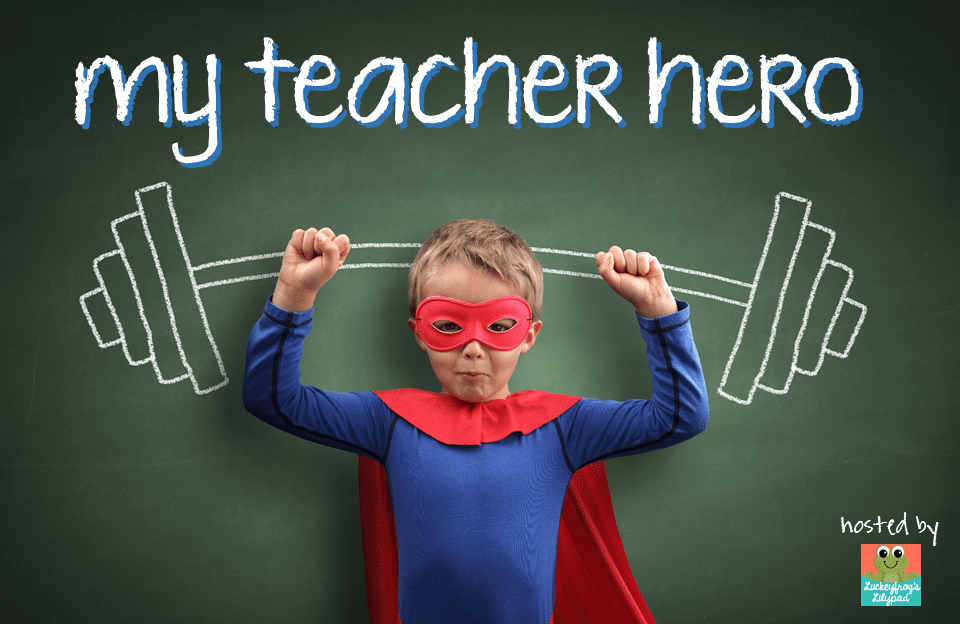 As I reflect back on my own learning I had some AMAZING teachers.  It all began in kindergarten with Mrs. Shea.  The best thing about kindergarten in Granville, Massachusetts was that I had a jungle gym inside my classroom. I wished I had that "center" activity everyday. I have debated exercise equipment in my own classroom at times.
Mrs. Cavanaugh, my 4th grade teacher was another teacher I am grateful I had the opportunity of learning from. I was Alice in our Alice in Wonderland play and loved the fact that she had a writing center that we could rotate into each day. I still remember my Cabbage Patch Kids writing folder filled with writing that I completed based on her inspiring journal prompts.
Junior high and high school had some other clever characters and fun learning experiences. My high school trigonometry teacher taught me that you could get away with a whole lot of silliness "back in the day."  He used to take the dry erase marker and mark across our foreheads as we headed up to the board to complete math problems.  Imagine trying that with your kiddos today?!
College allowed for me to have the chance to have some incredible learning experiences.  My student teaching in Lakota Schools at Shawnee Elementary with Amy Burns was the best experience I could have possibly had as a "soon-to-be-on-my-own-classroom teacher."  Amy was a young, vibrant fourth grade teacher.  She oozed with enthusiasm for teaching and was always so motivating.
Collaborating with her and all of her professional guidance was just what I needed to be ready and confident as I embarked on my first year as a self-contained 5th grade teacher.  I had the opportunity to develop novel units, incorporate technology, create science experiments, and dozens of displays and bulletin boards.
I ran into her at Walmart–10 years into MY teaching career.  Two children later, and an attempt into the role of assistant principal for her, she was still as energetic as always talking about her role as a classroom teacher.  I am both thankful and grateful for my time with her.  I still have the paper-cutter that she gave me at my last day of student teaching party with each student's signature neatly written on the bottom.
Today I continue to be inspired by the educators that surround me everyday.  My children's teachers, my teacher friends, and fellow bloggers keep me motivated and most enthusiastic about this profession 15 years in…I am truly lucky to have had such superhero educators as inspiration!
Here is a pic of me and a few of my favorite superheroes of all time-I LOVE these two!  Ziegler is a superhero because of the amazing work he does as an educator as well as starting the non-profit Norwood Connection in order to help families in need within the school district.  He is selfless, tireless, and inspires me everyday.  His pranks are pretty clever, too!
Burns is a superhero because she has been through the wringer, but gives 100% each and everyday as an educator, mom, and friend with a joke to share and a smile on her face.  She is the BEST science teacher you could ever dream of having!  She comes up with challenging lessons that make the kids feel like they aren't even learning because they are having so much fun!  Her sneeze will make you jump out of your socks, but her laugh and dance moves are contagious!
I would love to hear about the inspiration behind your teaching career. Use the comment box to share you stories!