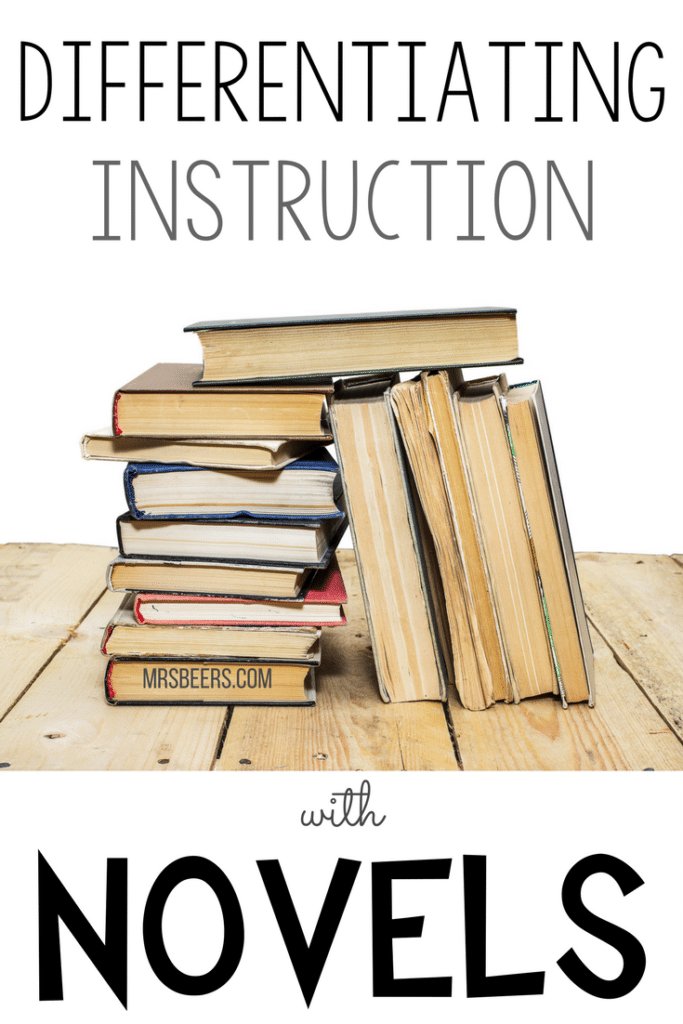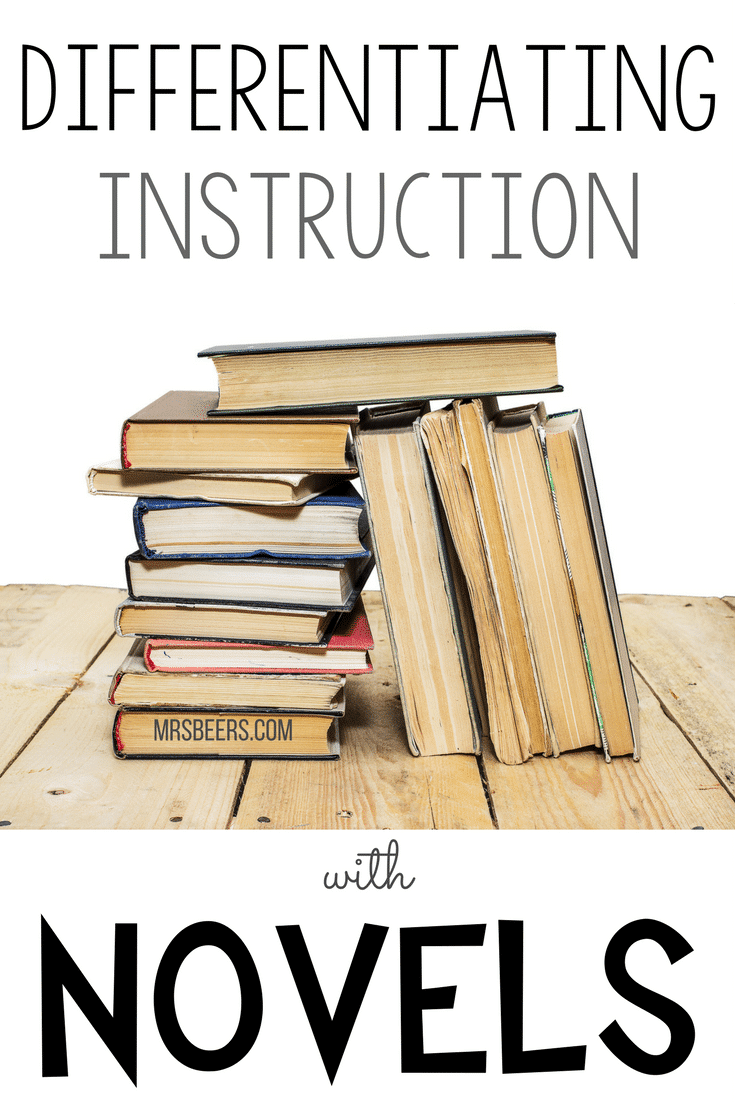 As a 6th grade ELA teacher I am always in search of resources that best meet the needs of my 6th grade readers. Each year I reflect on what changes I need to make in order to prepare for this next group of students. What needs tweaked? What needs revamped? What needs a complete overhaul?
The one element of my reading instruction that I have been challenged with is providing my students with effective, comprehensive novel study units for self-selected reading. While I have some students that LOVE reading, I have a number of FAKE readers. Do you have those too? The ones that stare at books for a set amount of time, but couldn't tell you what they are reading, let alone anything about it! I was a fake reader, so I can spot them like nobody's business!
In addition, I have struggled with making sure that my students are reading texts in each of the genres and being held accountable for the novels they are reading. My focus has been on teaching the standards, assessing, and evaluating their progress. Recently, creating tools for independent reading has been my task at hand.
Like you, I NEED resources that I can implement and utilize IMMEDIATELY with low-no prep. Therefore, this was the focus of creating this Novels Made Easy resource. This BUNDLE includes all of the essentials for allowing students to be independent readers of all genres:
15 Print and Go Novel Units with ANSWER KEYS and Listed Lexile Measure
Genre Posters
Reading Literature Chit Chat Cards
Reading Literature Task Cards
End of Novel Projects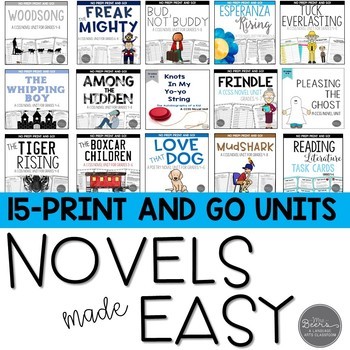 In the past it has been tricky to find resources that meet the needs of all or even the majority of my students because I have students reading from the kindergarten to high school level! My students want to read NOVELS, but I needed more novel units to make this happen. In addition, I have truly struggled as a reading teacher to give my students the freedom they need as accountable, independent readers. They need to be able to self-select novels and have the tools to enhance their learning. So I got to work reading and developed this CCSS aligned novel unit resource. I hope your students enjoy these units as much as mine have.
Includes the following PRINT AND GO novel study units for you to implement immediately…
• Realistic Fiction: The Tiger Rising, Frindle, and Freak the Mighty
• Science Fiction: Pleasing the Ghost and Among the Hidden
• Historical Fiction: Esperanza Rising and Bud, Not Buddy
• Mystery: The Boxcar Children and Mudshark
• Autobiography: Knots In My Yo-yo String and Woodsong
• Poetry: Looking for Me…in this Great Big Family and Love That Dog
• Fantasy: The Whipping Boy and Tuck Everlasting
• Genre Posters for BIG KIDS
• Reading Literature Task Cards
• Reading Literature Chit Chat Cards
• End of Novel Project For Any Novel
Ideas for Use:
Use this resource to help differentiate the independent reading taking place in your class.
Display novels and let students select which text they want to read.
Provide students with novels to read independently, in small groups, or as a whole class.
Print out novel units.
Let students get started with their novels and novel units.
Watch as your students become more accountable, independent readers.
Use my Novel Unit Bundle to give your students the tools they need for independent reading and turn them from FAKERS to READERS!