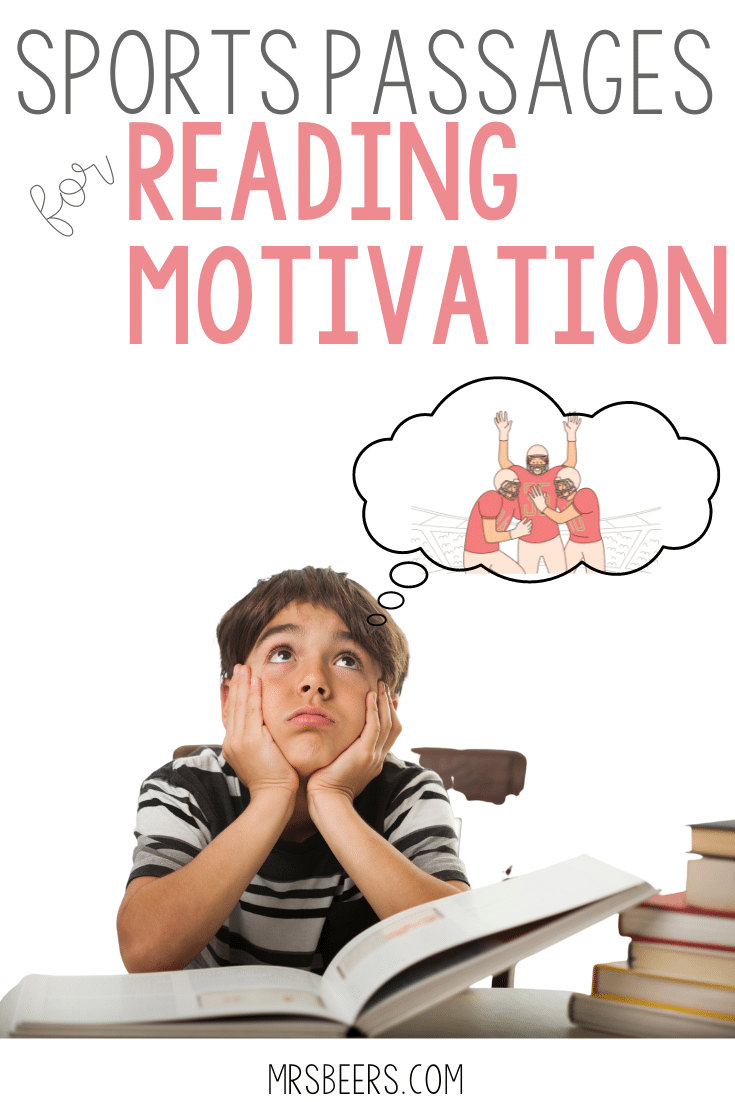 Are you looking to motivate your reluctant readers? One strategy I use with my young sports fans and student athletes is to incorporate sports reading passages into our text-based lessons.
As teachers, we know that high-interest content improves reading comprehension and makes it easier for students to navigate text. Many of my sports-obsessed readers have incredible fluency in baseball, basketball, and football terminology. Providing passages that feature these themes and vocabulary makes reading comprehension and context clues more engaging.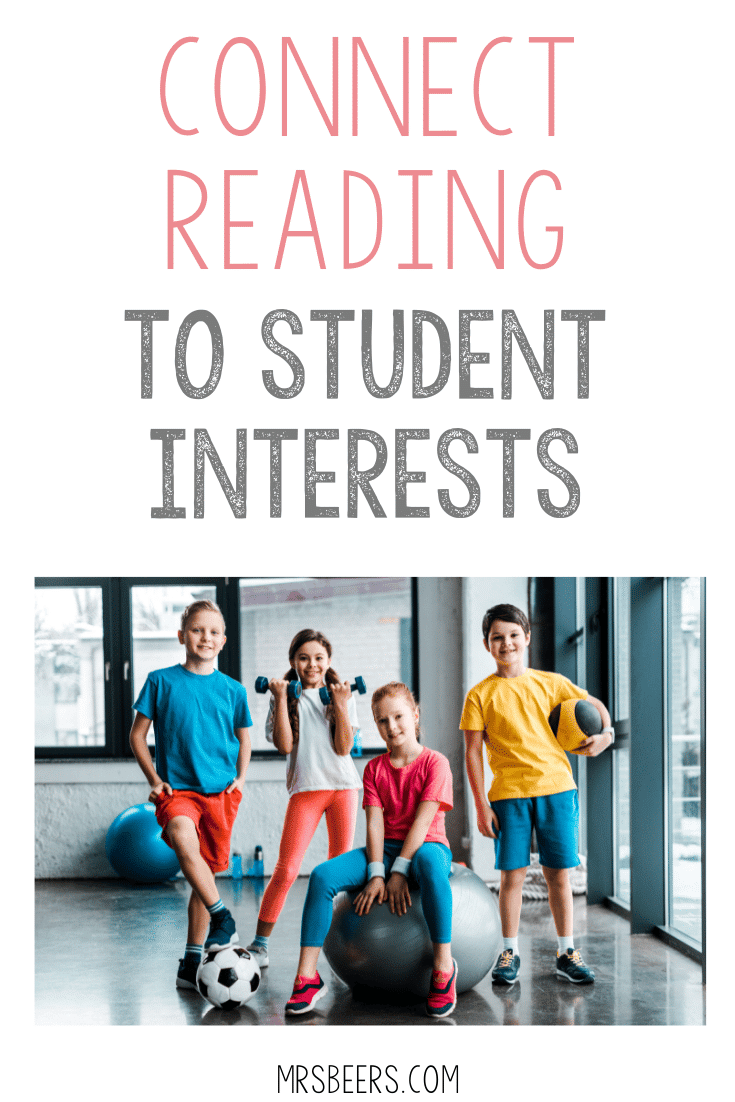 Connecting reading instruction to athletics can open the door to comprehension for students who lack interest in or understanding of other topics. Obviously, not all middle school students like sports, but there are plenty of opportunities beyond whole-class instruction. You can use sports reading passages in weekly reading homework, literacy centers, and reading interventions.
Teach Close Reading Strategies with Sport Themes
Close reading is a process students follow to improve reading comprehension. There are a variety of ways to teach close reading, but I ask students to annotate the text as they read. By having them read a passage multiple times and annotate metacognition, students become more aware and attentive readers.
What I have realized about my reluctant readers is that they need more options to help them practice navigating a text. I don't want them to apathetically check out a book and then leave it sitting in their backpack. I want to engage students with learning tools that allow them to experience success with reading comprehension.
Utilizing shorter texts makes it easy to practice things like identifying an author's purpose and answering text-dependent questions. This is why I have created so many close reading resources for middle school teachers like myself. When students find success with shorter selections, it gives them the confidence and motivation to read more.
Sports Reading Passages with Comprehension Work
While ELA teachers have sources like Newsela for reading material, it can be hard to find shorter texts about specific athletes. After going through countless rounds of "Who's this?" with my youngest son as he flashed football cards in my face, I became inspired to create my own athlete reading passages that feature some of his favorite players. Doing this the "hard way" ensures the text is grade-appropriate and it allows me to insert our word wall terms.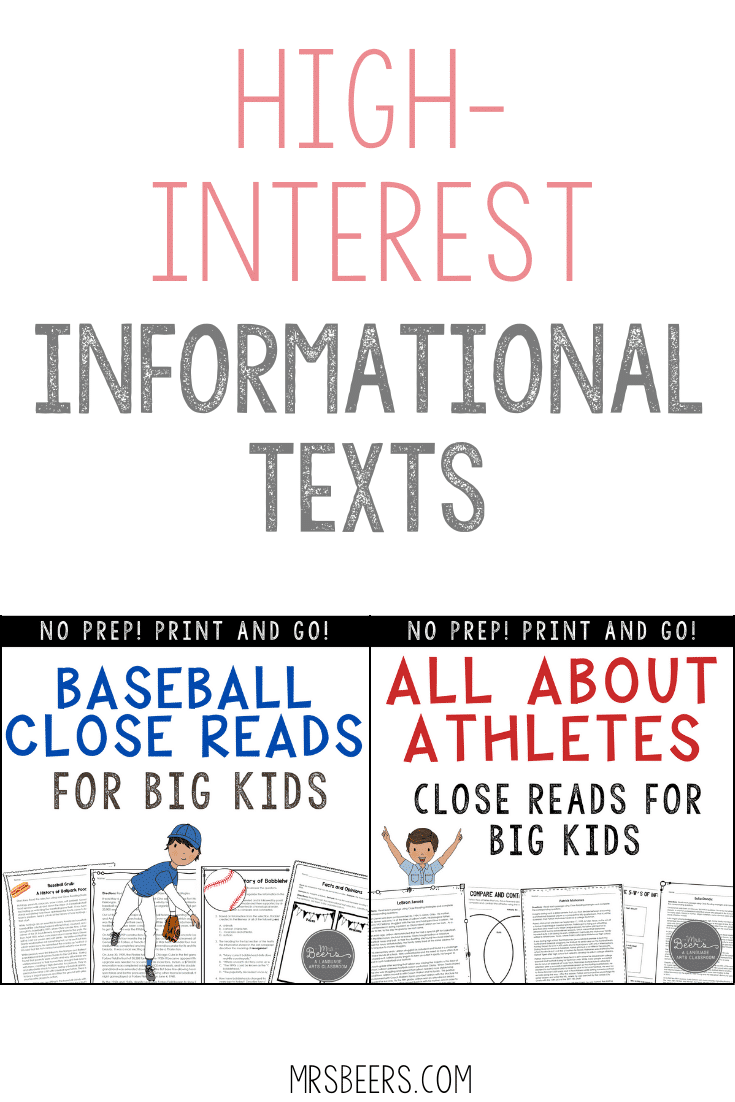 All About Athletes Close Reads for BIG KIDS!
This PDF resource features 10-one page informational text passages with four-evidence based questions per selection. Also included are 4 graphic organizers to help students identify concepts like fact vs. opinion and the 5 W's of informational text. Answer keys are included and the estimated Lexile measure is 1080.
Recently updated with new athletes, readers can choose from 6-NFL and 4-NBA stars to read about. The NFL subjects include Patrick Mahomes, Lamar Jackson, Peyton Manning, Russell Wilson, Travis Kelce, and Derrick Henry. The NBA passages feature Giannis Antetokounmpo, Luka Doncic, Kevin Durant, and LeBron James.
Baseball Close Reads for BIG KIDS!
My baseball close reading pack has 5-one page informational text selections with four-evidence based questions per selection. This PDF resource also has 2 graphic organizers and 2 baseball-related extension activities. Answer keys are included and the estimated Lexile measure is 1080.
The reading passages in this resource are focused on baseball history. The topics cover everything from the history of bobbleheads, to the story behind the seventh-inning stretch. State testing usually coincides with the start of baseball season, making this a great test prep resource.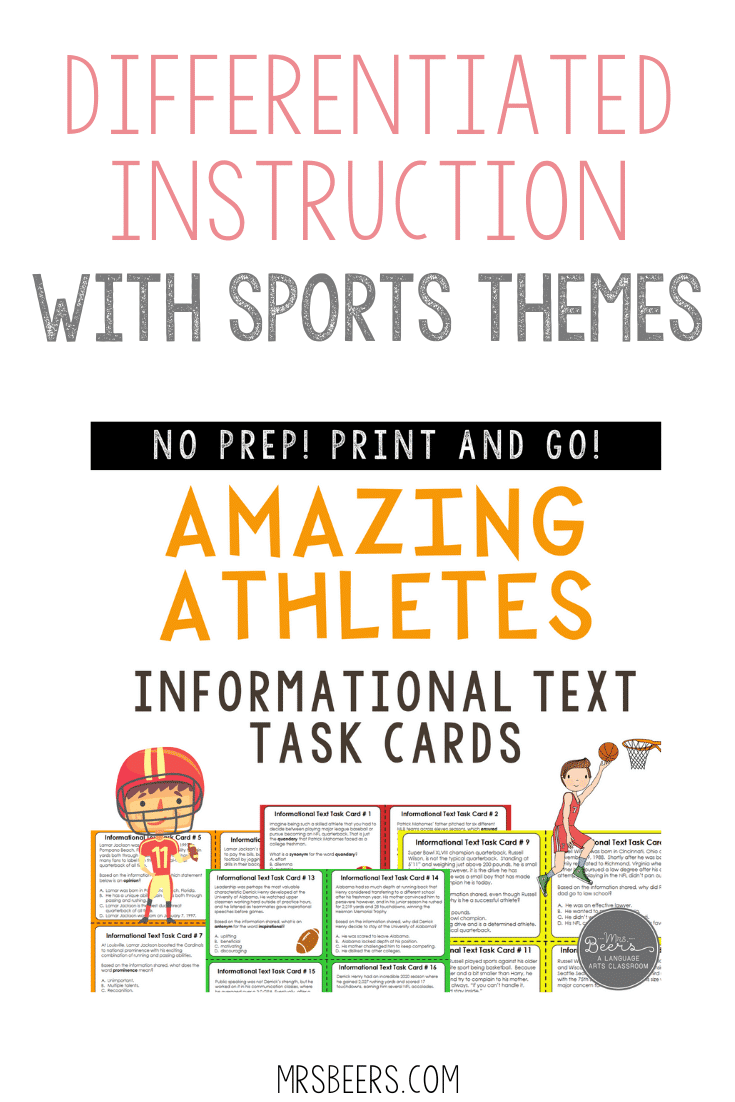 Amazing Athletes Informational Text Task Cards
I created this set of PDF task cards to serve as a multipurpose tool that can be used in several different ways. They can be used with partners, small groups, literacy centers, or for a whole class scoot. Each text selection and question comes from the players in my All About Athletes resource, making this a good complimentary addition, but they are written to work fine as standalone cards.
Build A Library of Reading Passages
Our biggest work as ELA teachers is to help students connect to texts they can't wait to read. I can tell you from experience that students progress much faster when they have reading selections that align with their hobbies and interests. Sports reading passages are not a one-size-fits-all strategy by any means, but they have become an essential addition to my ELA teacher toolbox.