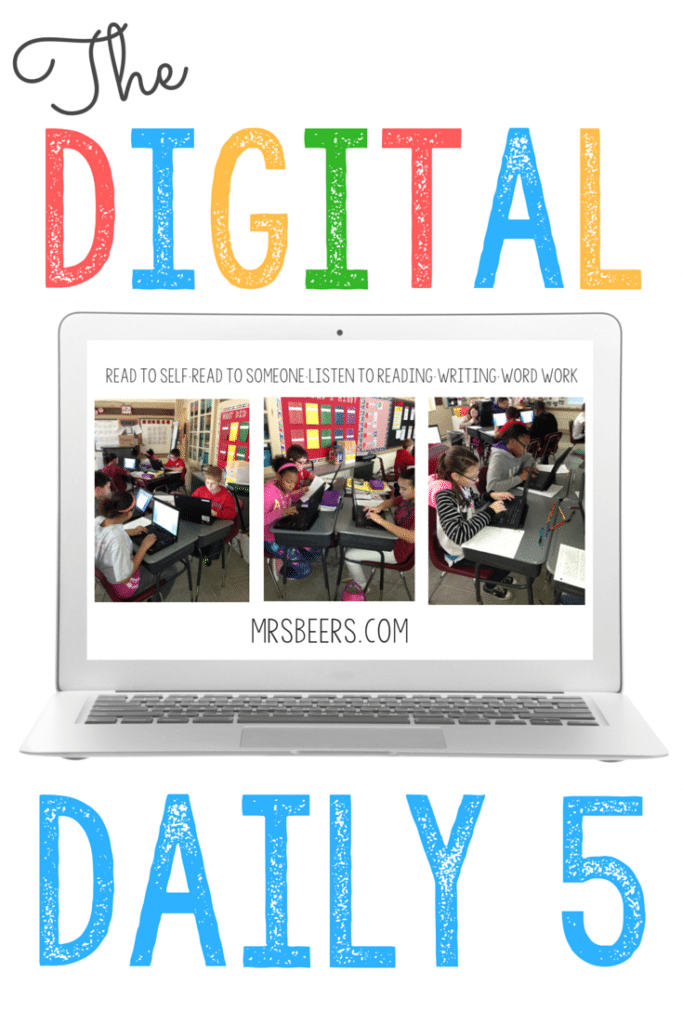 It has been thrilling to chat with so many teachers that are 1:1 with Chromebooks in their classrooms. The idea of students having access to technology and being able to utilize it throughout their school day is exciting.
With Common Core technology standards and with so many of our assessments moving to an on-line format, it is essential that students are able to navigate technology resources successfully and effectively. If you incorporate the Daily 5 framework into your ELA classroom, the Chromebook is one more tool that allows students to navigate and engage in the components of read to self, listen to reading, and writing with the opportunity for teachers to move in the direction of paperless.
Why use Digital Assignments?
Digital resources are paperless, but can be printed.
Students work directly in a given file.
Technology is integrated into instruction.
Students are highly engaged in their work.
Common Core aligned.
While I want my students physically writing and using manipulatives to engage in authentic word work experiences, and students working with partners for read to someone, take a look at a few easy ways to use technology while implementing read to self, listen to reading, and working on writing…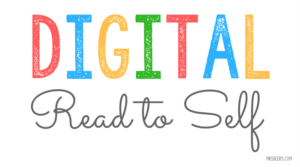 For read to self, students can access sites like Newsela where they can select various leveled articles or text sets that are a good-fit. Students can read the current informational articles, respond to the article they are reading with the Write component, then submit the end of article quiz to the teacher as a comprehension check. Write is a feature that allows students to answer open-ended questions about the article and teachers are able to customize which questions they want to ask their students.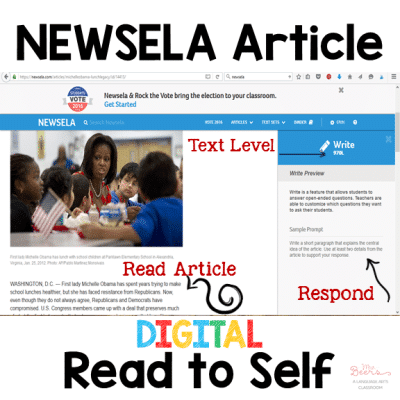 If you haven't checked out Newsela to expand your informational text selections, it is ideal for classrooms with iPads, laptops, or Chromebooks. If you are unfamiliar with this site and are in search of digital informational text, or a site that allows students to read text and type a written response, check it out here https://newsela.com/.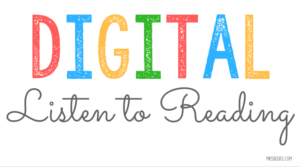 Listen to Reading is one of the components that tends to get eliminated in an upper elementary classroom because most students are reading to learn as opposed to learning to read. However, listening to reading can be both enjoyable and relaxing, and it is ideal to have a few go-to tools that students can utilize. In addition, if you have ELLs in your classroom, listening to reading is an essential component of the Daily 5 as these students work to learn the English language.
One site I LOVE is Internet Story Club. This site has a mission statement that focuses on teaching fables as a way to "impart practical wisdom and rules of conduct." I don't know about your students, but my experience has been that any exposure to stories that share morals and promote character building, are highly encouraged in my classroom.
Internet Story Club is organized into three chapters. Chapter 1 includes fables that can be read aloud. The one downside is that it says it is for students ages 4-6. My students love fables and these updated versions are fun for students to either read to self or listen to. Chapters 2-3 don't offer a listening option, but provide stories that students will love to read to self. Click the image to check out this site…
Google on-line stories and you will find numerous sites that offer read alouds for your students. The tricky component is finding stories that match upper elementary students if they are reading on-grade level. You Tube offers all kinds of read alouds for children's books, but many districts place restrictions on their computers to minimize You Tube use.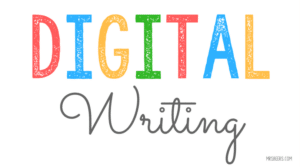 Working on Writing seems to be the challenging component for teachers that have recently acquired classroom sets of Chromebooks. They have the technology, but are missing the resources to connect students to their learning. I have been busy over the last few months creating digital and printable writing resources that teachers can utilize with Google Slides to offer students options with their writing.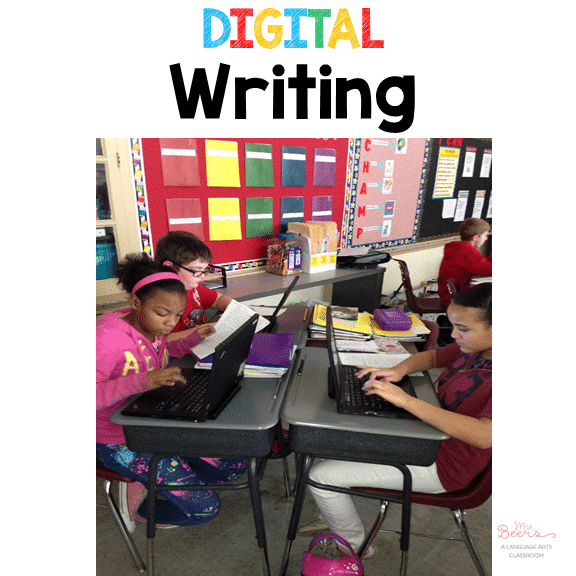 Use these resources to teach a focus lesson, allow students to brainstorm, begin the drafting process, edit, and complete the final piece as students work at their OWN pace, all in Google Slides.
Here are a few that can be used throughout the course of the school year…
I would love to hear of the innovative ways you are incorporating technology into your Daily 5 structure! Keep me posted on your clever ideas…