State testing is one element of teaching that is very tricky! In the one sense it is a data tool that holds teachers accountable for student learning, but in another sense it is THE tool that is the focus of the success or failure of the school year!
Sadly, I have heard some of the best teachers I know say things like, "I have been practicing my 'Welcome to Starbucks, what can I get for you?' in preparation for the results of my state evaluation." These are some of the best of the best, I might add!
Testing is stressful for teachers, overwhelming for students, and the moment it is completed, there is a change in atmosphere in EVERY school building. Here are the ways you know testing is over.
1. These Miss Malarkey books are now back on every library shelf because no one wants to see them!!!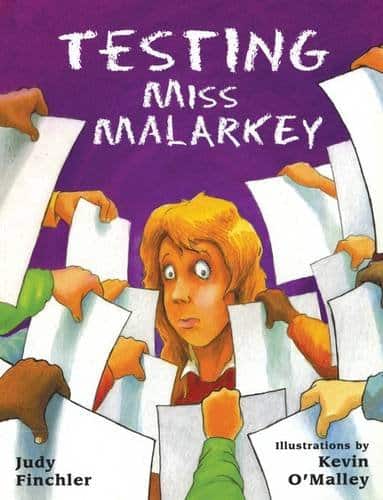 2. The shelves at Walmart and Target! If you are in need of bags of mints, boxes of Goldfish, and #2 pencils, it may be awhile!
3. This state testing madness on YouTube has finally ended!
4. Every field trip and assembly for the year is crammed into the remaining days of the year!
5. There are a lot more "movie days" in the classroom!
If you are looking to have a little fun with your students for the times when you are not in an assembly, on a field trip, or spending some extra minutes enjoying recess, here are some resources you might find both helpful and useful at keeping students engaged.
Two of my products are: Baseball Close Reading Bundle to enhance reading comprehension with fun, high-interest passages that will engage your readers. Extension activities included will have your students begging to read more informational text.
Reader's Theater is an essential tool that builds both fluency and reading comprehension. By including Reader's Theater into your middle grades and middle school classroom, you are allowing for your students to transform into enthusiastic readers of text. This Reader's Theater MEGA Bundle includes 15-high-interest selections that will have your students begging to perform.
Have fun teaching everyone!