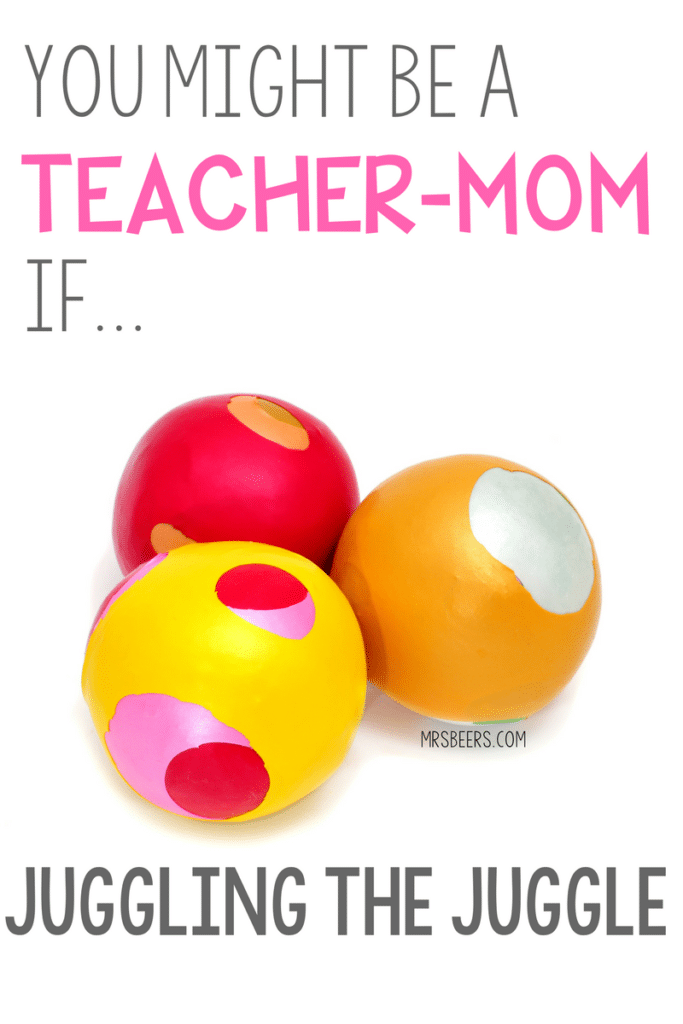 Last week was my first full week back in the classroom after being on "maternity leave" for the last three and a half years. While it was an awesome week and I am loving my time in the classroom, there is NOTHING easy about juggling it all. I am lucky that this weekend includes Labor Day and I have one extra day to ATTEMPT to get my act together.
As teacher moms, life happens and we have to be as prepared as we can. What I have realized is that each day brings new challenges. For example, as I geared up to greet my students this past Monday morning, I got a phone call from the middle school nurse's office that my oldest wasn't feeling well and needed to be picked up. I swooped him up at 8:39 AM, dropped him off at home, got him comfortable, and was back by 8:55 to begin my first class. On Tuesday came the text that preschool would be closed on Friday due to a death in my son's teacher's family. Fortunately, my amazing friend and running buddy was able to save the day. Thanks a million, Rachel!
As teachers we can over-plan and over-prepare, but our best laid plans can change, throwing us for a loop without a moment's notice. This week I found myself grocery shopping at both 6AM and 8:30PM for essentials and last minute goodies, racing to grab cheerleading shoes minutes before practice due to impromptu pictures, and eating most meals on the fly, in the car, to get where we needed to be. And…it is good and we will likely do all these same things in the same fashion for the coming weeks. When you are stressed and feeling like your head is barely above water, know that I am right there with you.
Here are a few other things I can assure you are doing as a teacher mom…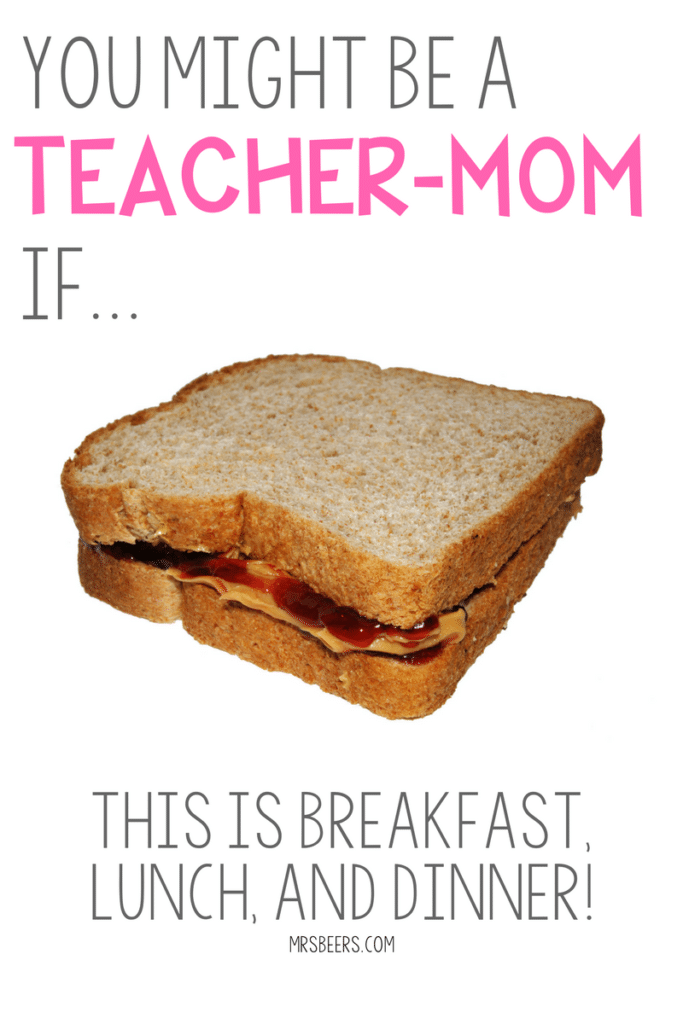 No judgement here, Sister! Peanut butter and jelly is a staple in our house. Peanut butter is protein and protein is good. You can jazz it up with different mediums, but you are doing just fine if you just slather it on bread. If they are hungry, they will eat!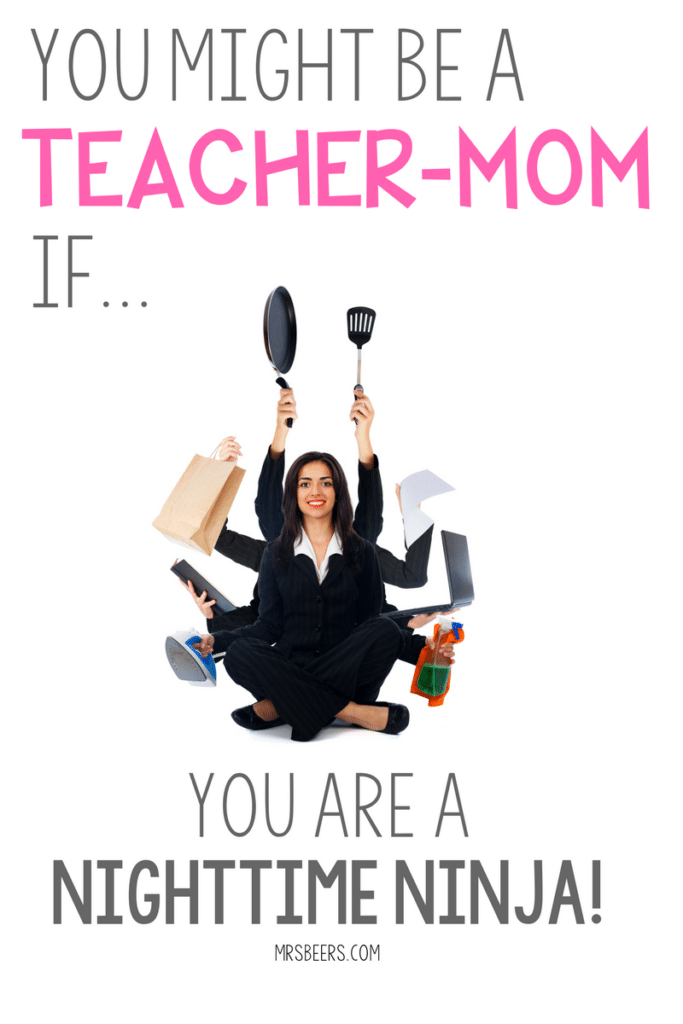 You can pack lunches, make dinner, monitor homework, sign forms, race kids to practice, pick-up said children from practice, oversee shower time, empty dishwashers, diminish mountains of laundry, read books, prepare snacks, snuggle, put kids to bed, grade papers, and update tomorrow's lesson plans, all in one fell swoop. You may collapse at 10PM, but you have made it through the day! Way to go, Momma!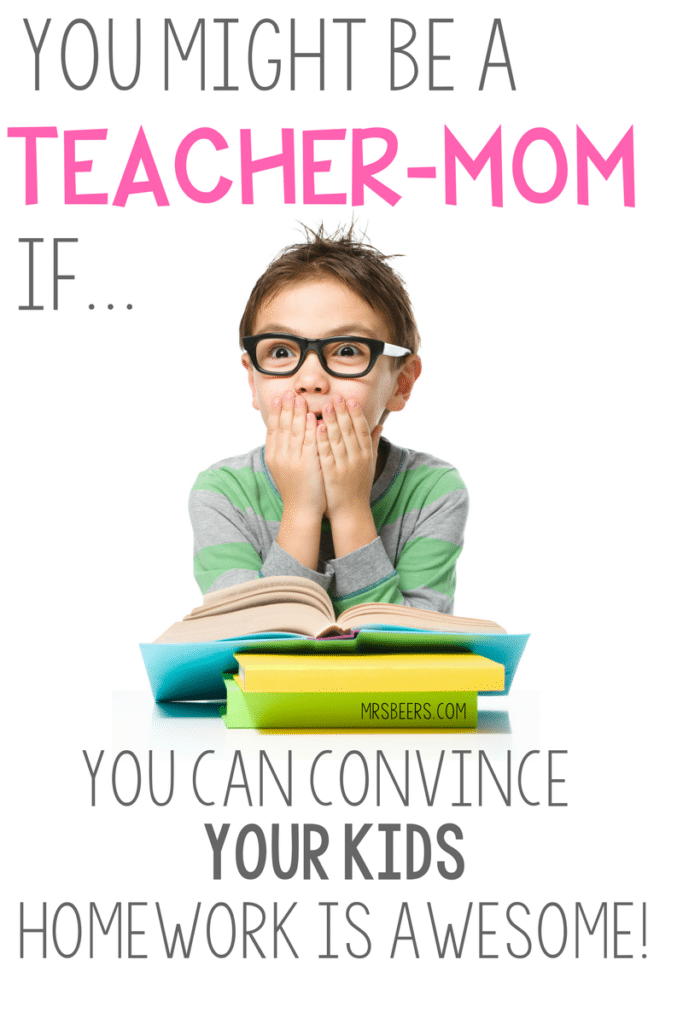 Maybe this is pushing it! At the very least, YOUR kids DO their homework. They may not LOVE it, but you made it clear that since you are a teacher, it is completely unacceptable to show up to class unprepared. Homework gets completed! Bottom line!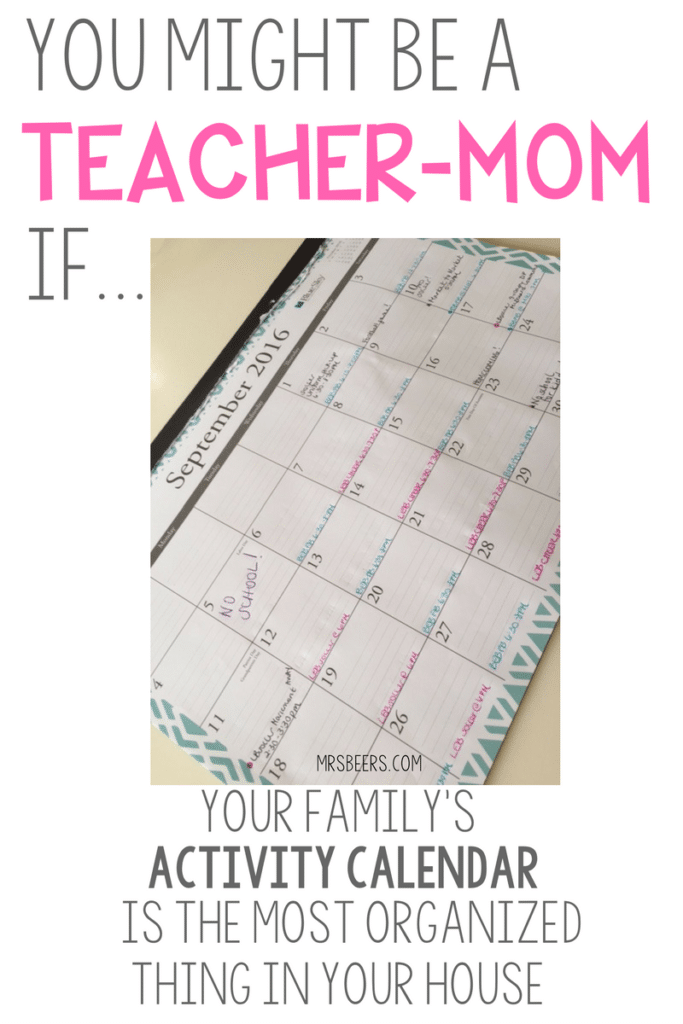 Color-coded and easy on the eyes! I have no idea what surprises tomorrow will bring, but I know what has been placed on the schedule. I will go to bed with a strategy for the day ahead, have a positive outlook, and give everything and everyone I encounter my very best. Hang in there, Sister! You can do it, too!
Here is to a week ahead that goes as planned, but if not, take a deep breath and know that Friday will be here soon! Have an AMAZING week!