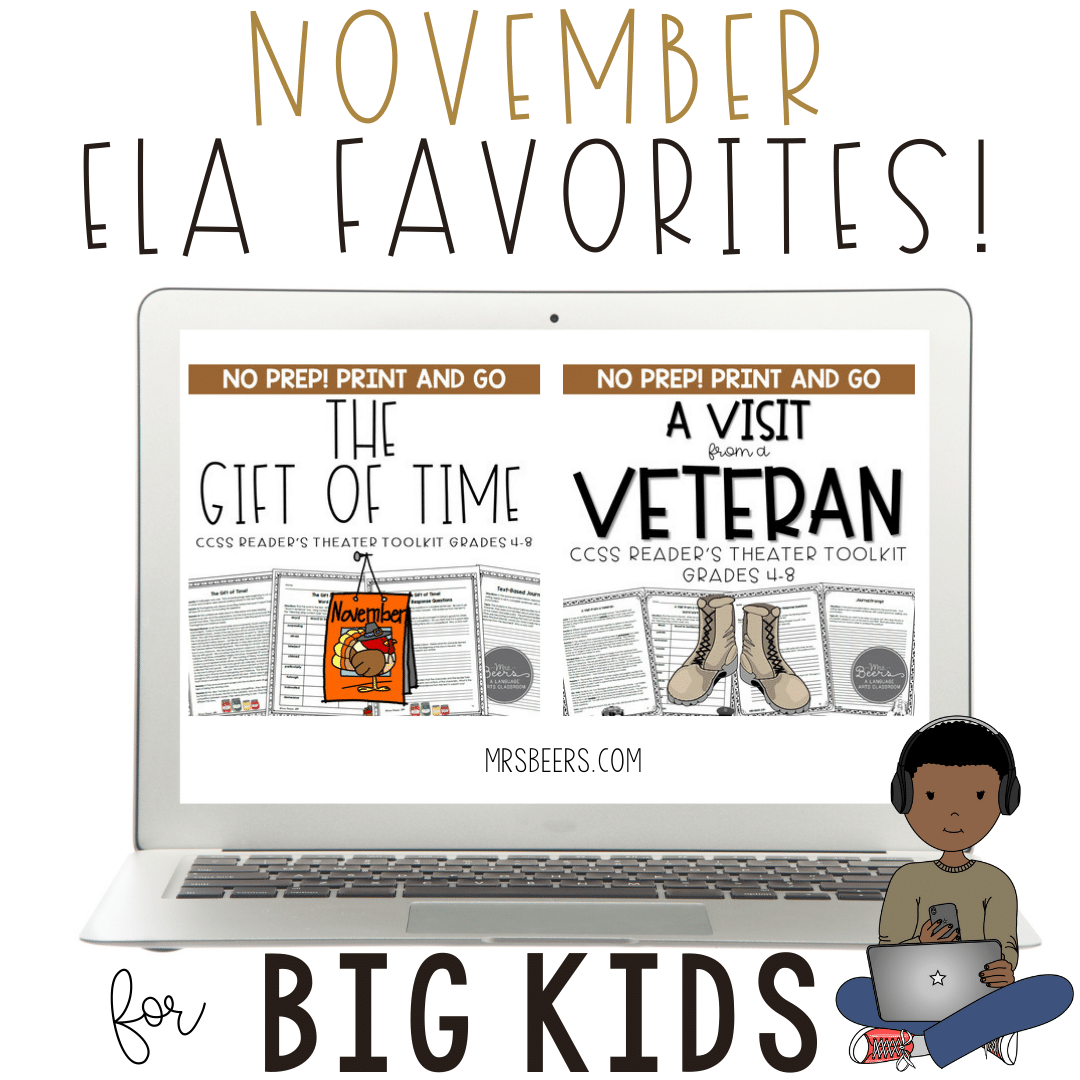 November can be a bit of a wild ride–voting has taken place, conferences are in full swing, modified Veteran's Day programs are being planned and prepped, and the holidays are on the horizon.
To be really honest, I never in a million years thought that we would still be in school. While I am an eternal optimist, COVID has impacted SO many things; I am relieved that I get to spend each day in my classroom with my students, and I am really hopeful that our in-person efforts continue.
As educators we haven't had a second to catch our breath this year. I feel like I blinked and we are less than six weeks from the end of our first semester and the winter holidays. Before we speed into winter, I want to take a minute for November…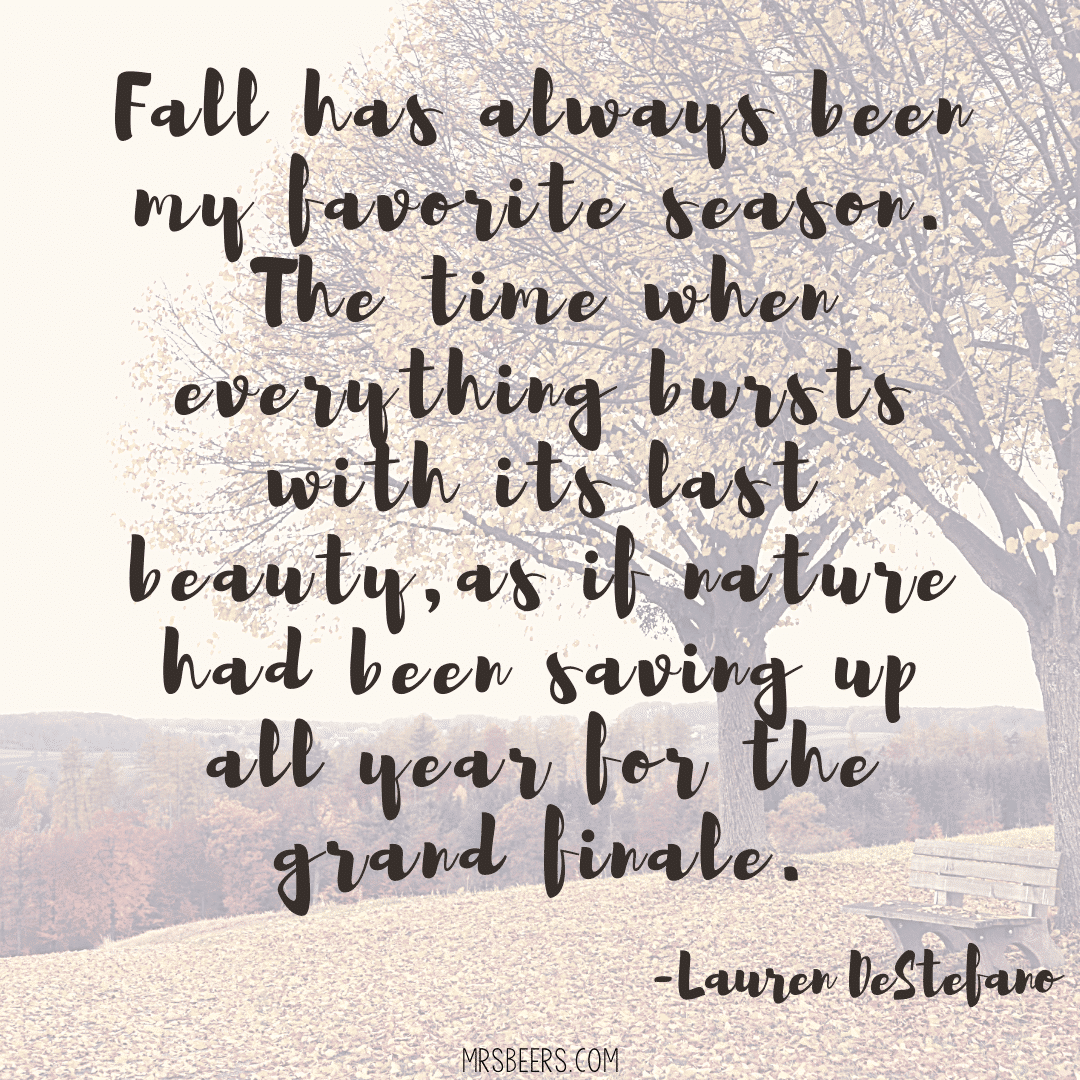 I LOVE this quote by Lauren DeStafano and feel as though it sums up fall and the beauty that surrounds us. In addition to appreciating the beauty that fall brings, I am appreciating every second that my children get to participate in the fall activities that bring them joy and each day they get to be at school. My superintendent has shared the idea that "everyday we get to be together is a gift." I truly appreciate his sentiments and seem to value them more than ever.
I have created several season-themed language arts resources to help engage my students while adding some seasonal fun! The lessons and resources featured below are my favorite November activities to use with middle school students.
This 8-page, 13-character script focuses on a group of students looking forward to the Holiday Food Strive-the annual school-wide food drive to support the City Food Pantry. The problem is that the students are more focused on bringing in the most items so they can win an ice cream and pizza party, not focus on the act of giving.
See full description on TPT.
Teach your students about the significance of our veterans with this reader's theater fun pack! Engage your middle grade to middle school learners while working on fluency, comprehension, context clue word work, writing, summarizing, and research!
See full description on TPT.
Do your students need more work with close reads to enhance their focus with reading passages? This November Close Reads for BIG KIDS is the ideal reading tool for your students during this fall-filled time of year. Engage your students, evaluate their abilities as readers, provide high-interest reading selections students will LOVE!
See full description on TPT.
Download this Veteran Interview FREEBIE to encourage your students to visit with the veterans in their lives. Perfect as an extra-credit activity that can easily be completed over the phone or in-person.
Download Freebie.