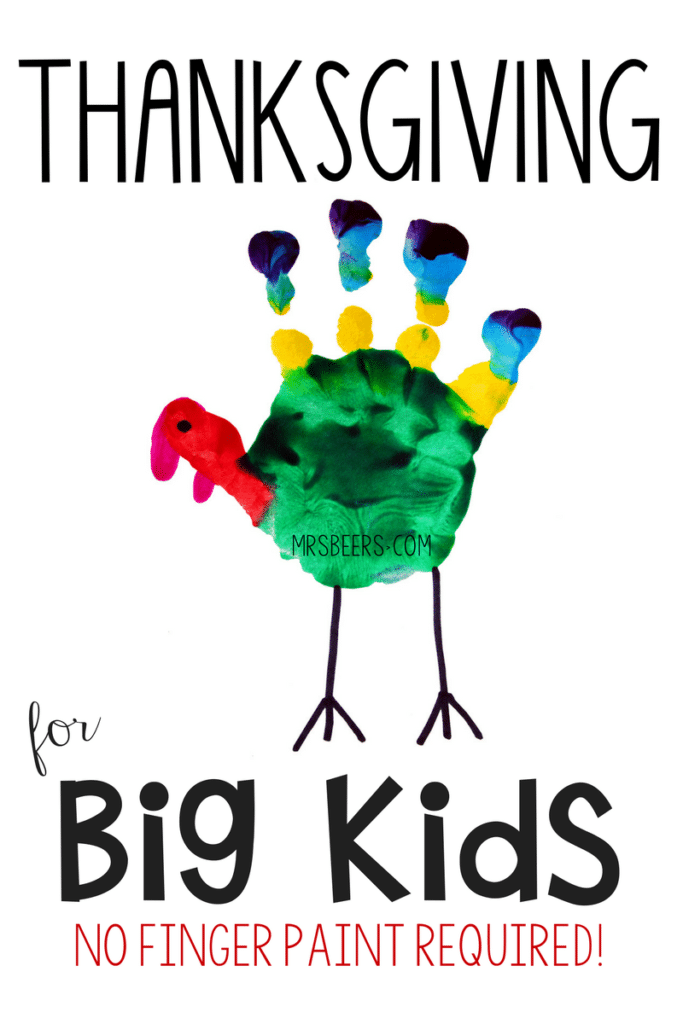 Thanksgiving is always an exciting time in the classroom. The students are buzzing with excitement for the upcoming 5-day break, fall conferences have ended, and the winter holidays are right around the corner.
As much as it is essential to keep everything "business as usual," it is tricky. Teachers are just as excited as the students for all of those things. Here are a few thanksgiving activities for middle school students I use to balance learning with seasonality. You can also find more November ELA activities here.
I love to share read-alouds with my students and a perfect Thanksgiving story for grades 4-8 is How Many Days to America? by Eve Bunting.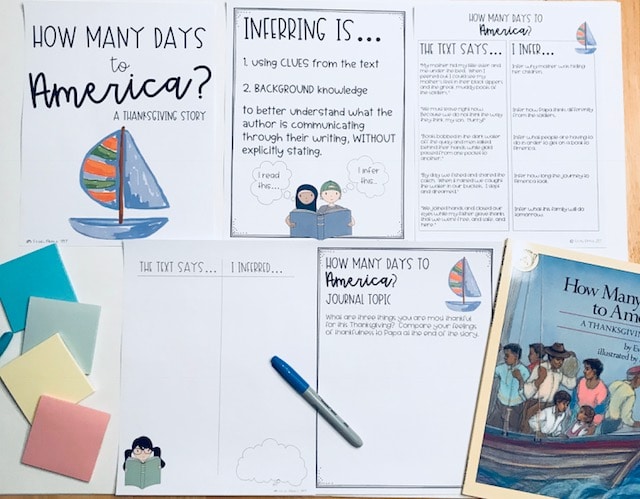 This story is about a family that is fleeing their country. They live in a village where soldiers led by the government of their country arrive at their door. They are soldiers that "do not think the way we think," according to the family's patriarch. The family leaves all of their possessions and on a wing and a prayer, take a boat across the ocean to America.
It is a dangerous and scary journey, but after much time at sea, the family arrives in America. The author, Eve Bunting, never tells the readers from which country the family is fleeing, but it is the perfect text for students to make inferences based on what they know about geography. The family arrives in America on Thanksgiving Day and is able to celebrate with others with a special Thanksgiving meal. It is an amazing story to share with students about immigration to help them better understand that these people are willing to risk their lives to get out of their current living situation in other countries in order to make a new life, out of nothing, in America.
While it can stand alone as its own perfect read aloud and invoke great discussion about all we have to be thankful for as American citizens, it can be utilized with other great stories of immigration as well. Grab this How Many Days to America inferring activity and anchor chart FREEBIE.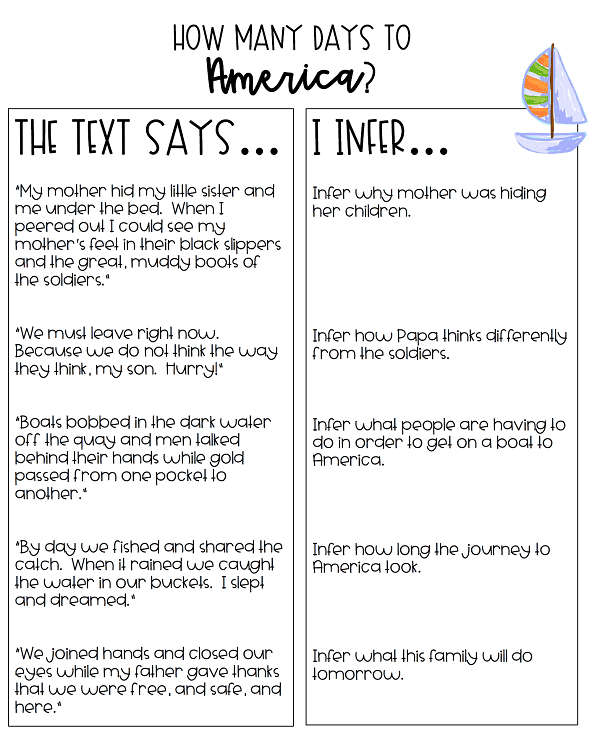 Also during this time in November, I like to keep my students writing. With Thanksgiving, it is easy to tackle essay writing-5-paragraph style. If you are looking for a successful tool for teaching the 5-paragraph essay, grab this FREEBIE…it is 11 pages of the tried and true BING, BANG, BONGO method.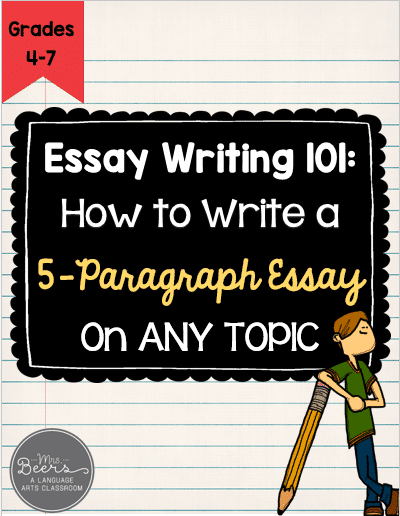 This essay pack will help you take your students from the brainstorm stage to the publishing stage of essay writing. Your students may even return from college one day to thank you for teaching them this essay strategy! Click here and download for free!
Here are some Thanksgiving essay topic ideas:
What are three foods you can't live without on Thanksgiving?
What are three foods you would rather poke your eyes out than eat on Thanksgiving?
What three things are you most thankful for this year?
What three people (famous, non-living, animated, etc.) do you wish could join your Thanksgiving table?
Finally, if you need a Thanksgiving lesson plan idea that will get your students thinking about ways they can "give"…check this out! The reader's theater lesson plan featured below includes word work, reader response questions, and 2-journal topics that will inspire your students to find ways to give.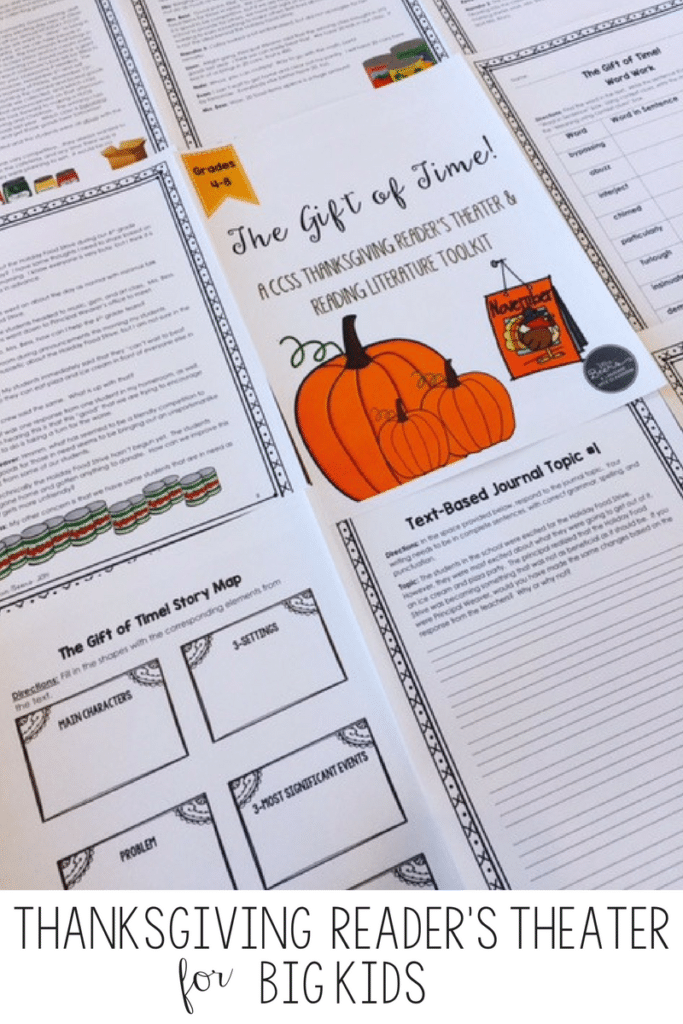 Because I am a bit ashamed for not doing more Thanksgiving-themed stuff with my "big" kids, I created this The Gift of Time Reader's Theater Fun Pack. I adore using reader's theater scripts with my students because my 6th graders love to perform and many need fluency practice. In addition, I also need them to be able to respond to text, use context clues, and write.
This Thanksgiving Fun Pack includes:
8-page, 13-character script
clear directions for immediate, seamless implementation
reader response questions
context clue word work
post-reading journal prompts
Estimated Lexile Measurement is 750.
This 8-page, 13-character script focuses on a group of students looking forward to the Holiday Food Strive, the annual school-wide food drive to support the City Food Pantry. The problem is that the students are more focused on bringing in the most items so they can win an ice cream and pizza party, and not focused on the act of GIVING.
This Common Core tool is the perfect item for your middle grades to middle school classroom to get ready for Thanksgiving and the winter holidays. They might even be inspired enough to come up with a school-wide giving event of their own!
I hope these ideas help make this fun time of year a productive and thankful time for your students.