Teaching is profession that is tricky in so many ways! In addition to all of the RTI, MAP data, DRA, and DIBELs work we do, most importantly we need reading intervention tools to teach our students! Once all student data is placed into our hands, we are faced with the WHAT NEXT?!?!
Once data came to our team last school year, we did an overhaul with our students. We rearranged students into classrooms that would benefit them as much as possible, in addition allow us to provide more intervention to students most in need.
For me this meant I had two classes of MOSTLY on-grade level readers, but a group of 12 that ranged from kindergarten level to fourth grade reading level. Clearly working in our Reading Street text and reading novels like Crash by Jerry Spinelli and Hunger Games by Suzanne Collins was not going to be effective with this group!
Here was my approach to Reading Intervention:
Spelling lists were modified from 25 words to 5-10 words, writing tasks were still taking place, but instead of focusing on complete essays and multiple page narratives, we focused on sentence and paragraph structure, and I began finding high-interest books on their level to read in our reading groups.
I headed to the book room to find books that we had multiple copies of and I READ and READ and READ in order to come up with reader response questions that could go along with these books. My goal was to help these struggling readers LOVE reading by finding books they could read and connect with.
Some read alouds I used were: Chocolate Fever and Frindle.
Reading group texts for the two different groups were: The Boxcar Children series and the Young Cam Jansen series. If you are wanting to utilize these tools with your readers, I have posted them in my Teacher Pay Teachers store. I can attest that they are tried and true and my students made tremendous gains as readers last year.
Click images to learn about each product: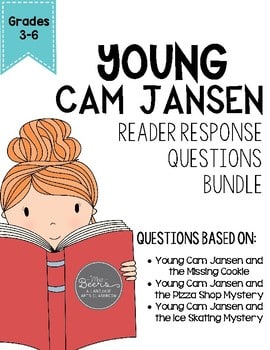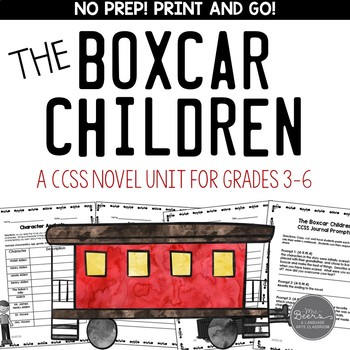 It is a challenging process to move struggling readers in the middle grades, but when gains are made, it is such a thrill! Best of luck in your classrooms, keep moving those mountains!