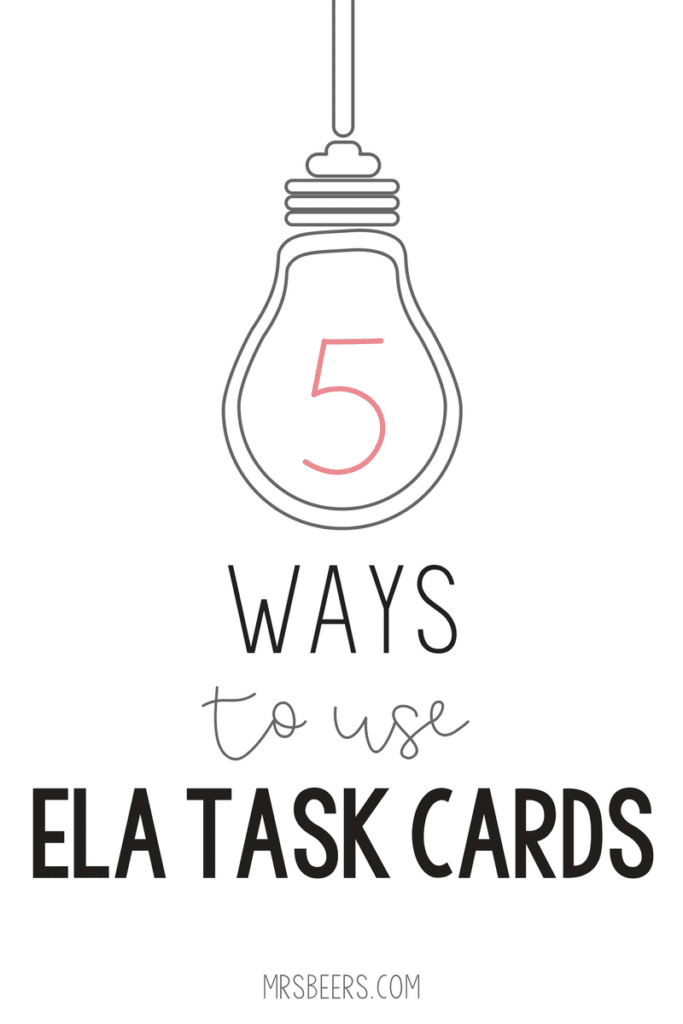 I am obsessed with ways to make learning as fun as possible for students. "If you are bored as the teacher in your classroom, your students probably are too!" This quote from Kayla Delzer from Top Dog Teaching makes me consider my planning for each school week.
So how do you keep things exciting? How do you mix up instruction? How do you work to inspire your students each day so that they can't wait to step into your classroom? When you LOVE what you do, it shows, and your enthusiasm spreads to your students like wildfire.
One learning tool I love to utilize in my classroom to enhance my instruction and student learning is task cards. Task cards, flash cards, learning cards, chit chat cards, etc…they can be implemented in so many ways, and I find that my students LOVE to work with them. It is a break from our novels, and typical assignment-style worksheets. Task cards are smaller in size and can be transported easily to any location in the classroom or learning space.
Here are 5 reasons I love to use task cards in my classroom…
#1: Task cards are another tool to help differentiate instruction.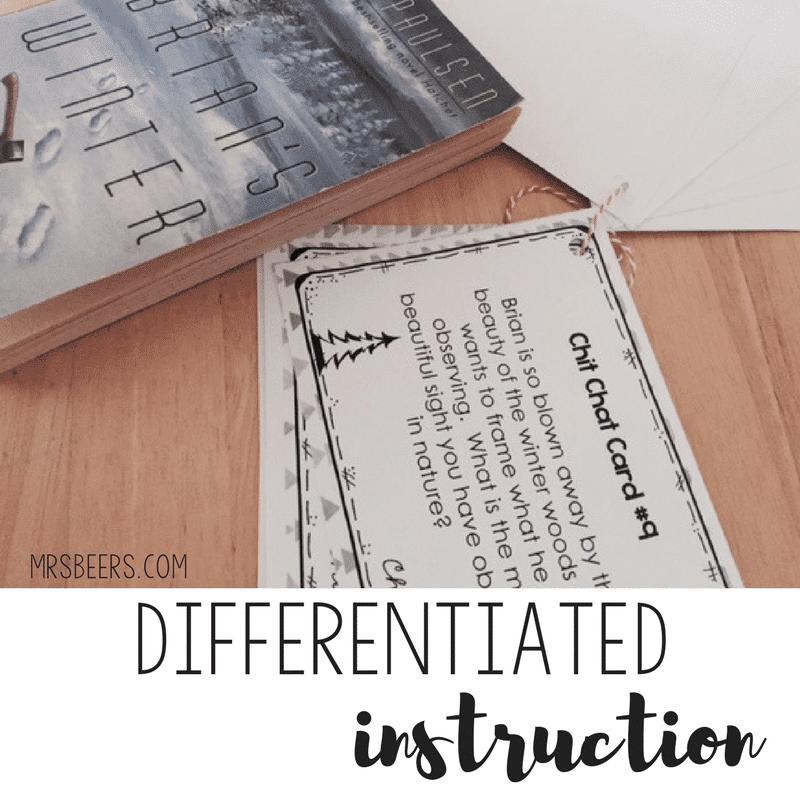 Because my students are at different levels of understanding with concepts and have a variety of needs as student learners, task cards provide me with an additional tool to evaluate student learning, vary student work completion, and use as a method of intervention.
We read lots of books. I use novel units to help guide my instruction and my student learning. However, there are times when students struggle with the novel unit work and need modifications. One really easy way I can adapt my students' work is with reading literature task cards or chit chat cards. I can pull students to the back table, and give them the chance to connect with the text, but in a different format. Perhaps writing responses is overwhelming and I want to change their focus to just responding verbally to check for understanding. Grab this Brian's Winter Chit Chat Card FREEBIE.
#2: Task cards work perfectly for independent practice.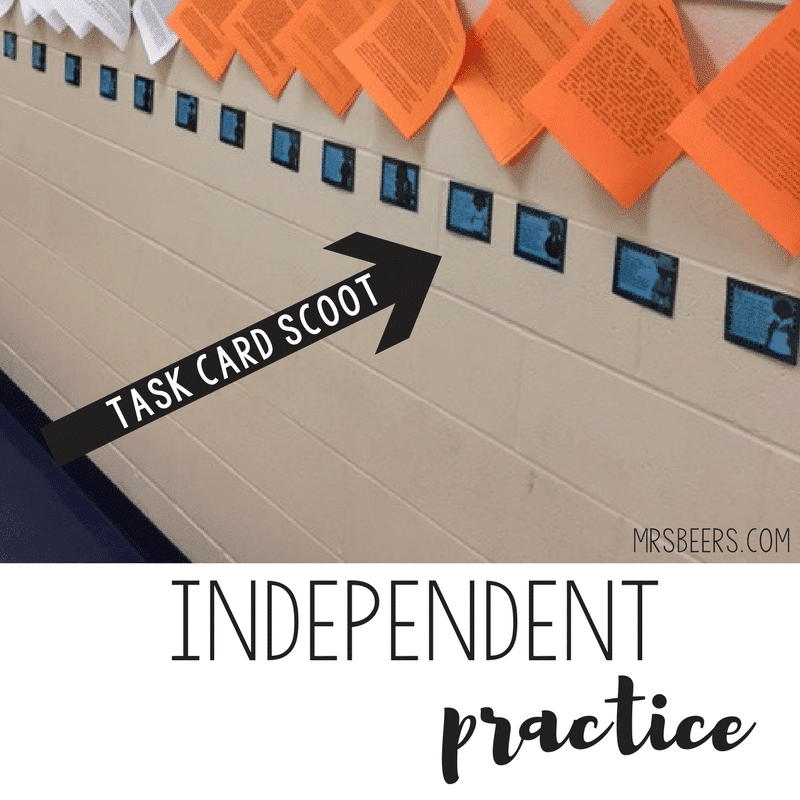 With task cards, I have a portable tool that I can post for students to use independently to review a concept, gain additional practice, or use as a form of enrichment. Students can complete as few or as many as time allows, based on the skill or focus of the task cards.
#3: Task cards are ideal for guiding discussion.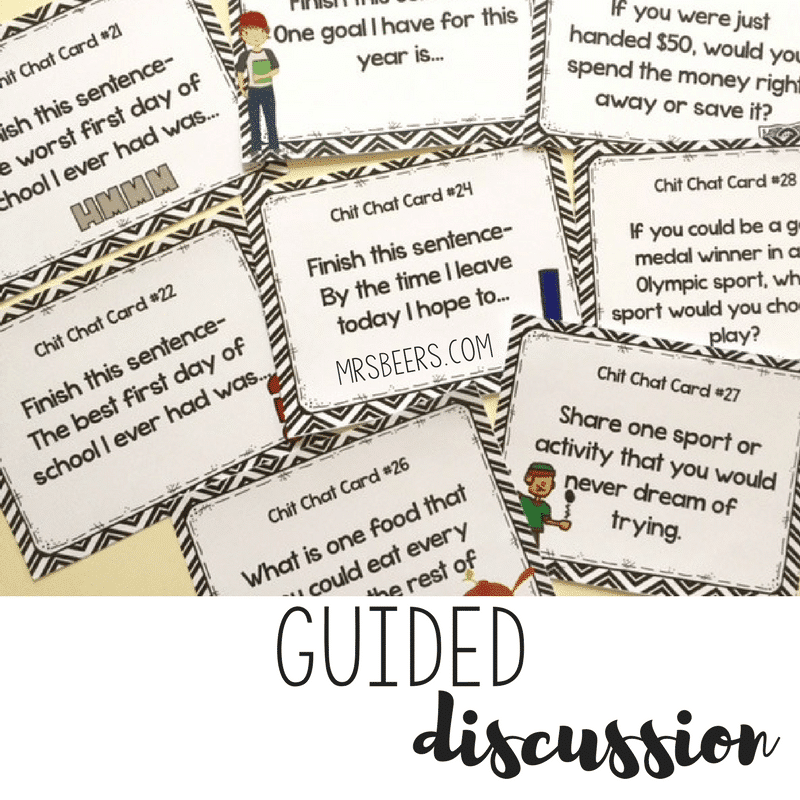 Task Cards don't HAVE to require a writing component. Sometimes I find that I get more information and detail from my students when they aren't required to write information down.
At the beginning of the school year instead of a written student inventory to get to know my students, we use Getting to Know You! Chit Chat Cards. These task cards have questions that guide their discussion without feeling compelled to have to write and then discuss.
It is amazing how much more students will share with their peers and with me when they can simply talk. Task cards that are used to enhance speaking and listening are ideal to engage your enthusiastic learners.
#4: Task cards create opportunities for engaging group work.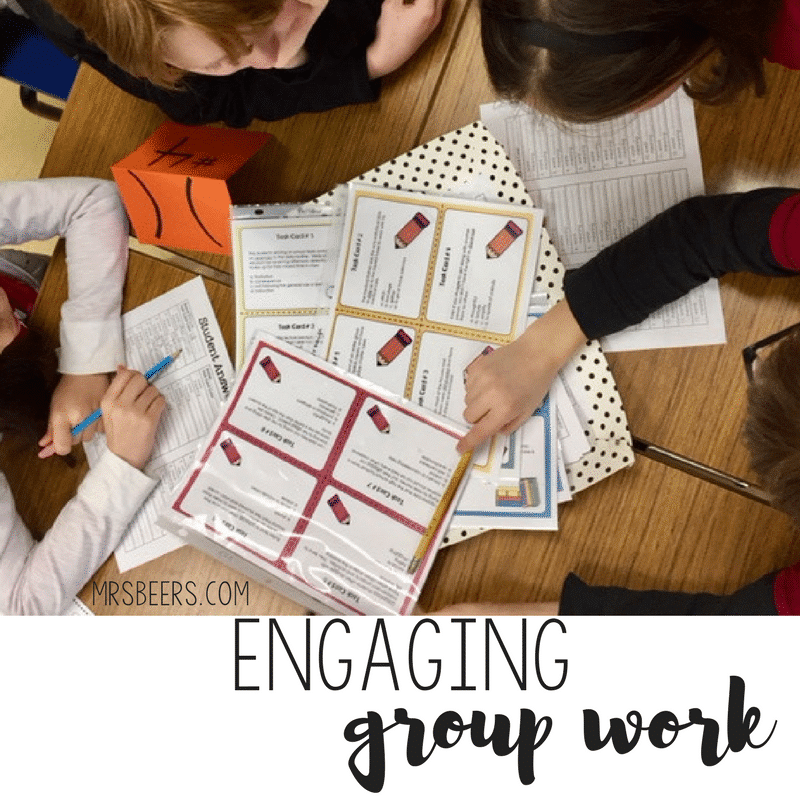 My students love to work with partners and in small groups. Task cards present those opportunities for peer work. In addition, my students need a great deal of work with vocabulary.
Any way I can squeeze it into their learning time is a win for us all. They need work with spelling, word meanings, context clues, etc. While I require my students to write their spelling words and incorporate vocabulary into their writing, the experience of sorting words and using word cards to play word games helps enhance their word work.
You do not need to make task cards that are fancy. Share tools that are engaging that make your students think, and they will be thrilled to participate with one another and do the work.
#5: Task cards make test prep less daunting.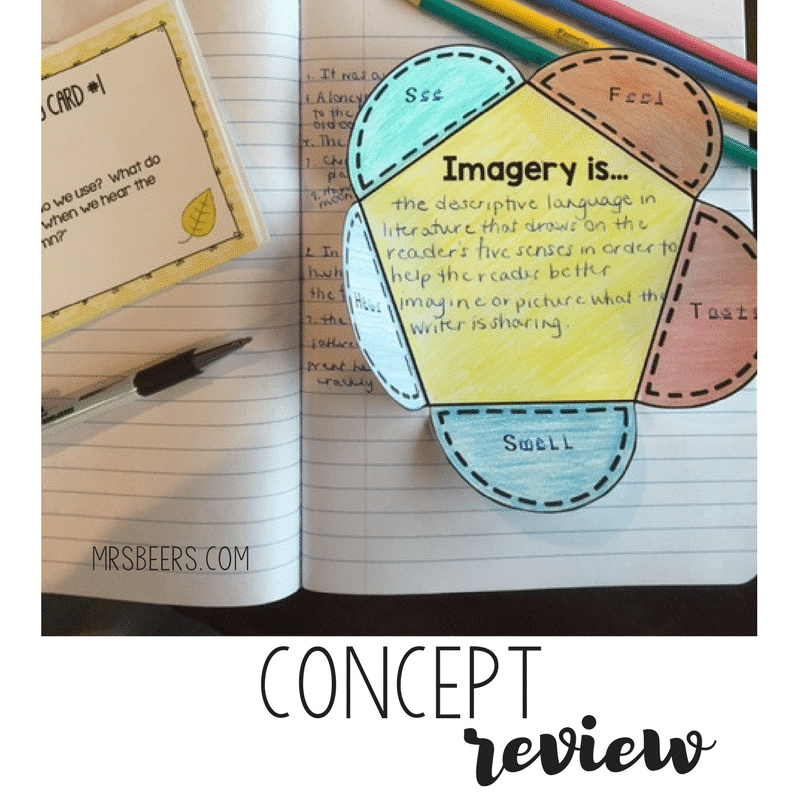 "Test Prep" are two words that I would love to banish. When my students ask when we will start prepping for "THE BIG TEST…" I tell them that we have been preparing since the first day of school.
Everything they learn each day is important toward their future success, so I work to minimize any talk of test prep. We will review concepts that were covered early in the year, but spiraling instruction is essential throughout the course of the year. However, there are times that I want to reinforce a concept with my students that we haven't focused on for a period of time. Task cards in learning stations can be a fun way to review.
It is essential to keep your students excited and engaged in the learning process. While task cards are far from the only way to make that happen, they can be a fun way. These Informational Text and Reading Literature Chit Chat Cards are my "go-to" resources for task card learning…
Give task cards a try with your students. You will be HOOKED!
Happy Teaching!