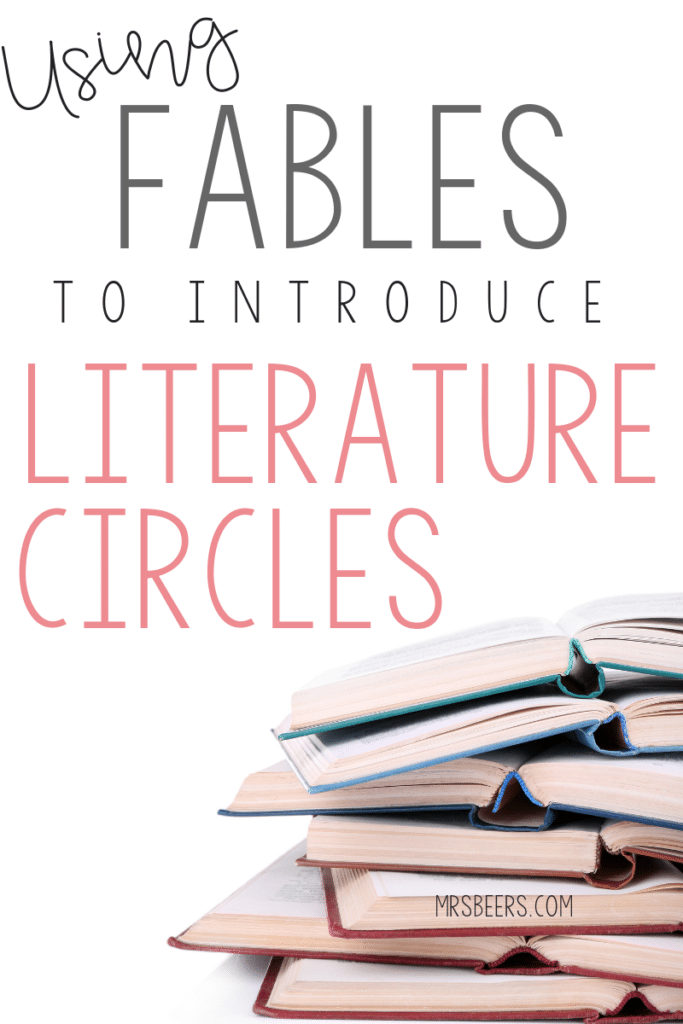 As the school year progresses on, we start digging deeper into our learning and attempt more complex classroom concepts and tasks.  Some of the BIG work we do in the middle school classroom is establishing expectations in literature circles in order to make this invaluable time most thoughtful and productive.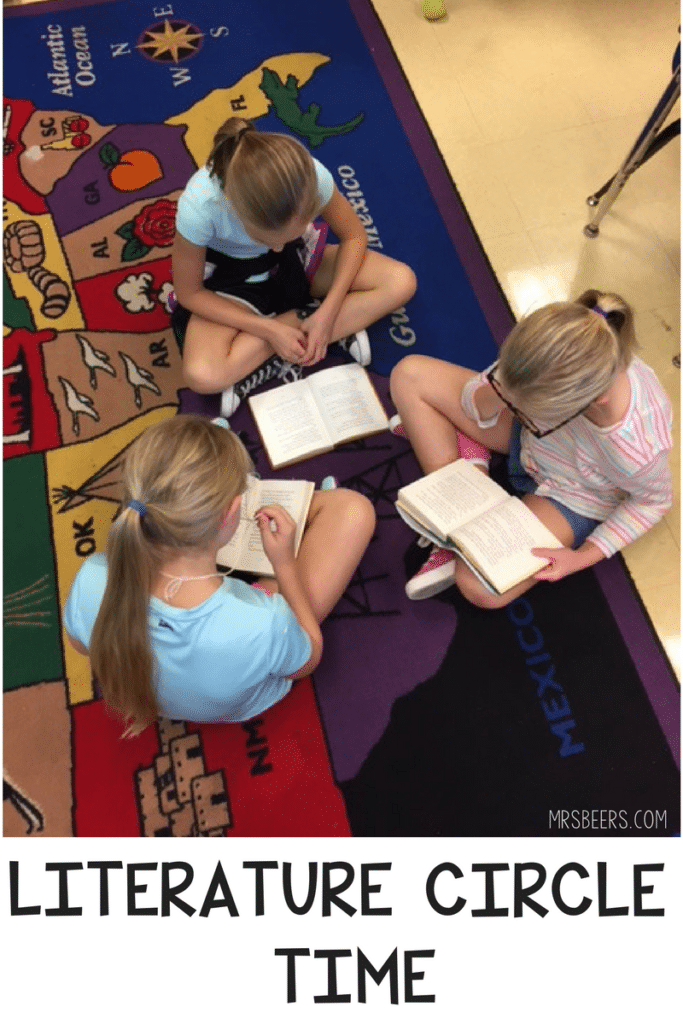 Literature circles take work. It is not possible to place a group of students elbow-elbow and knee-knee, into a small space, and expect them to tackle a text if they haven't learned the etiquette and expectations. The way I love to gear my students up for their work together is through the use of fables. Fables are the perfect short stories that allow for students to explore character, setting, problem, solution, and theme.
During the first weeks of school, I love to read the different fables from the book Fables by Arnold Lobel. During our essential read aloud time, I read a fable aloud, then we talk about the characters, the setting, and the morals that occur throughout the course of the story. I share that we will be seeing these fables again, but in a different context in order to work on our fluency and small group reading work.
To enhance my middle school students' work with fables, and to best prepare them to work with novels in small groups, I have turned 4-different popular fables into small group scripts.
We don't just jump right into our novel work, instead we practice reading aloud, taking turns, and discussing text with our small group using this Arnold Lobel-inspired fable reader's theater script FREEBIE.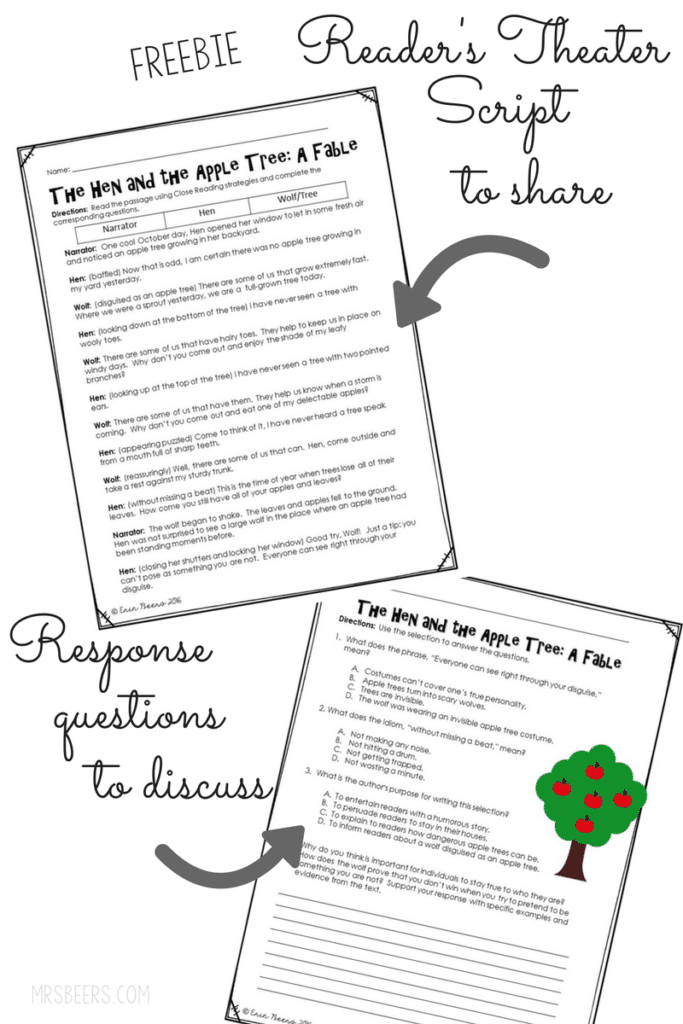 This script has:
three-four character parts
a one-page script
response questions to discuss
Download your free copy at my TPT store!
While I love to use these scripts as preparation for our work in literature circles, you can also use them for fluency practice, close reading, center work, and intervention.
By doing the work and taking the time to teach students how to interact, engage, and collaborate together in their literature circles, the students will reap the reward of having reading time that is on-task, productive, and benefits all group members. Instead of managing groups and their behavior, I can interact with groups that are on-task and working independently because they know the expected behaviors of literature circle time.
Once we have chosen our literature circle books, and groups have been determined based on their reading preferences, we begin our literature circle work together.
All the best as you prepare your students for thoughtful and productive literature circle work.
If you are looking for more fable scripts to enhance your work in the classroom, grab my full Aesop's Fables Reader's Theater pack: