I find 6th grade students are all over the map when it comes to reading. Some love reading and never want to put their books down, some read because they "HAVE to", and others love to share their "HATRED" for reading!
As a teacher who was part of the latter in 6th grade, I keep a short list of all-time favorites in my teacher toolbox. These books are capable of turning even the most apathetic students into engaged readers. Funny enough, my reading-transformation began around this age. I was helping my school librarian stamp check-out dates on library day. Another student borrowed a copy of the The Babysitter's Club series, and the cover caught my eye. It was that one simple moment that transformed me as a reader!  One breakthrough book can build a lifetime love of reading, so every year my goal is to lead my students to find their "BEST BOOK EVER!"
So-onto my list…I must admit that I am a realistic and historical fiction nut! I love knowing that stories have or can actually transpire, so my list of best 6th grade reading books is full of these genres. I am really honest about books with my students because it helps them understand that even though I am a reading teacher, I can struggle with books, too. I often share that except for the Hunger Games series and Among the Hidden, science fiction can be a challenge for me to stick with. Dare I say that I was not a big fan of Harry Potter after the first two novels?!
Below is my list of the 15 best books for 6th graders. As an ELA teacher, these are my tried-and-true tools for unlocking the reader buried within all of my students. You'll notice I have created novel study units for each of these texts due to my strong LOVE for these books!
Best Book #1: Freak the Mighty by Rodman Philbrick
Freak the Mighty is a great back-to-school novel for instructing both the theme of friendship and fiction reading strategies. Your 6th graders will enjoy reading about Maxwell and Kevin's transformation from social outcasts into the unstoppable Freak the Mighty.
Freak the Mighty Novel Study Unit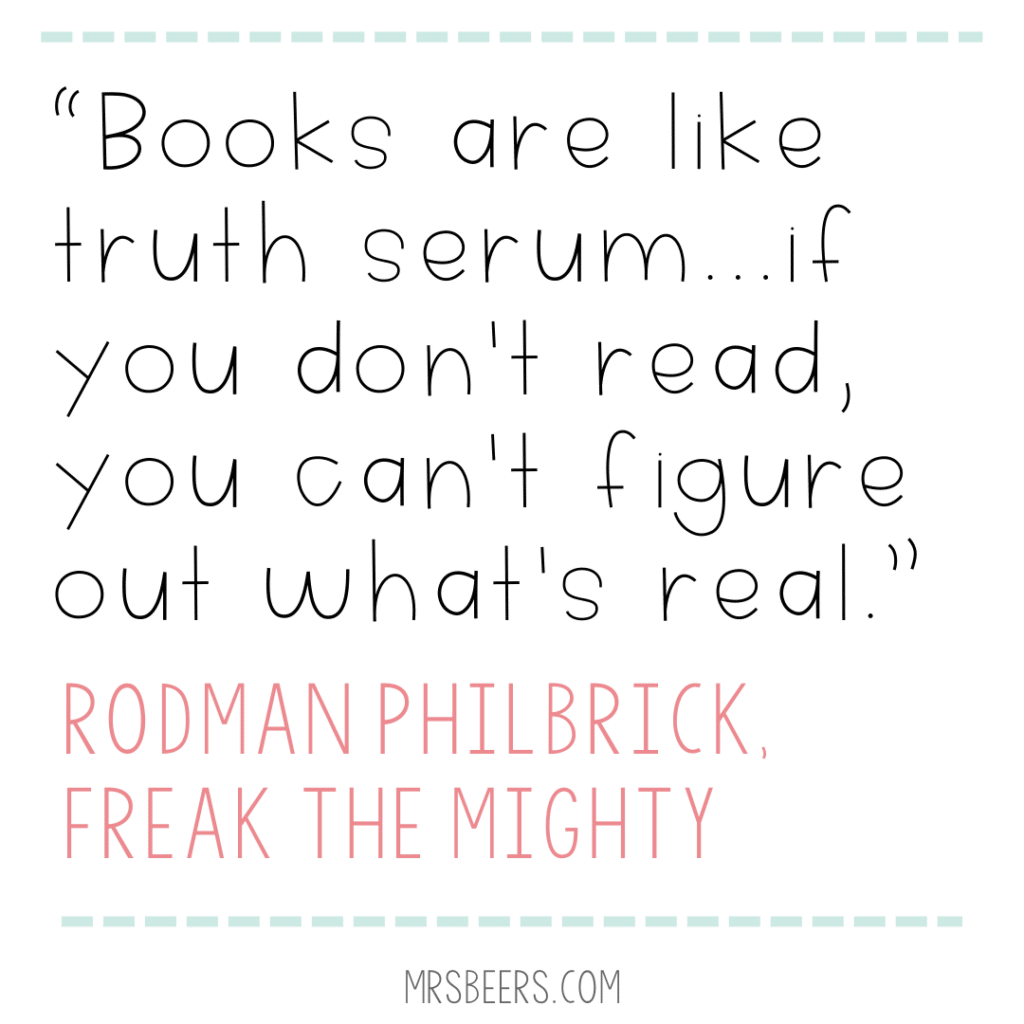 Book #2: Tuck Everlasting by Natalie Babbitt
Tuck Everlasting is a great on-level fit for 6th grade readers, or as reading intervention for 7th and 8th grade. Your students will be on the edge of their seats as Winnie Foster accidently learns the Tuck's family secret of immortality!
Tuck Everlasting Novel Study Unit
Best Book #3: Crash by Jerry Spinelli
My go-to novel for young football players is Crash by Jerry Spinelli. It is the ideal novel to share with in 6th grade since it has humor, witty characters, a relatable setting and plot, and an unexpected finish.
Best Book #4: Esperanza Rising by Pam Munoz Ryan
Esperanza goes from being a wealthy Mexican landowner to an impoverished immigrant laborer. This historical fiction novel centers around the theme or perseverance and your students will be rooting for Esperanza every step of the way!
Esperanza Rising Novel Study Unit
Best Book #5: Bud, Not Buddy by Christopher Paul Curtis
Bud is foster child who dreams of finding his biological father. After spending four years with the Amos family, Bud finally embarks on his quest. Your class will love reading about Bud Caldwell's adventures and rooting for him to get the happy ending he deserves.
Bud, Not Buddy Novel Study Unit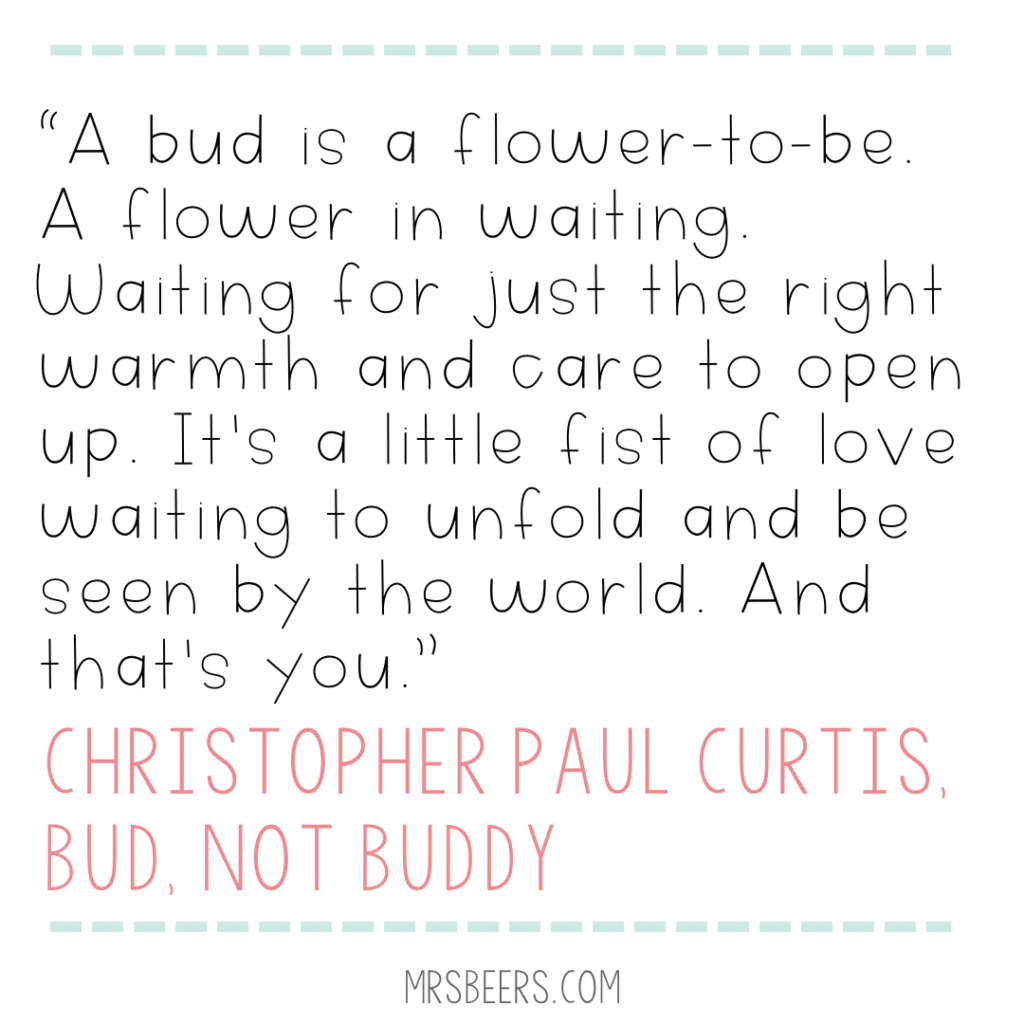 Best Book #6: Stargirl by Jerry Spinelli
Jerry Spinelli writes an exciting and inspiring narrative about the risks of fame and the power of a first true love. Jerry Spinelli novels are Middle school teachers, be assured that this Jerry Spinelli novel is a safe bet.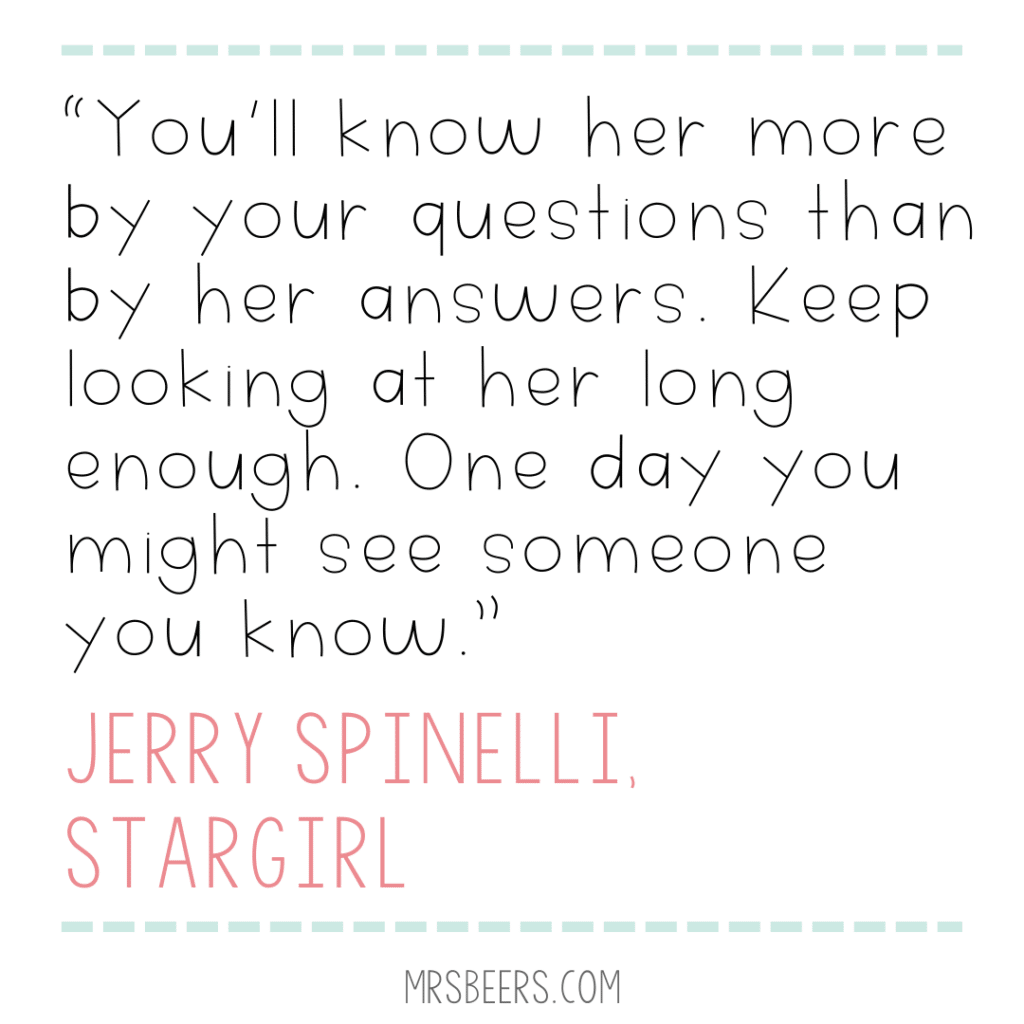 Best Book #7: Among The Hidden
If you are looking for a high-interest science fiction novel, Among the Hidden by Margaret Peterson Haddix is the perfect pick. Your students will be captivated by Luke Garner's dilemmas and adventures as a third child in a society where each family are forbidden to have more than two.
Among The Hidden Novel Study Unit
Best Book #8: Woodsong by Gary Paulsen
Woodsong is a memoir that features Gary Paulsen's journey to the Iditarod Sled Dog Race in Alaska. This engaging, shorter-chapter narrative, takes readers from the time he first gets his dogs to the point where he realizes how little he understood about nature until he traveled over one-thousand miles with them. 6th graders won't be able to put down this collection of his anecdotes from his memoir.
Best Book #9: Hunger Games by Suzanne Collins
I read the Hunger Games with my students every year. This is one book that always sparks engaging discussions with students. There are endless resources available for teachers but I have used Tracee Orman's novel unit for several years now.
Best Book #10: Love That Dog by Sharon Creech
I use Love That Dog as a FUN way to teach poetry and engage my student writers. It is a tried and true novel/poetry unit for National Poetry Month. Very few 6th graders are fans of poetry, but this book will change their perspective and show them how much fun poetry can be.
Love That Dog Novel Study Unit
Best Book #11: The Lottery Rose by Irene Hunt
The story of Georgie Burgess will touch the hearts of your readers. Georgie isolates himself and assumes a tough persona in order to hide the pain of being abused. Once Georgie is given a new home, food to eat, books in his hands, and the affection he has always wanted, your students will be rooting for him and the progress he makes.
Best Book #12: Rules by Cynthia Lord
This heart-warming story of a sister who puts her brother's needs ahead of her own will encourage your 6th graders to consider the feelings of others. This is a great novel to teach the concept of inferring as the actions of Catherine prompt thoughtful reflection and questioning. The book's theme about life's unpredictable turns will lead to some great classroom discussions.
Best Book #13: Wonder
Wonder is quite simply a MUST READ for this age group! This story has certainly grown in popularity since the movie was released, but it's the BOOK that 6th grade teachers love because it offers an array of different teaching angles.
Best Book #14: Smile
Your 6th graders will absolutely DEVOUR this high-interest graphic novel. Raina, the main character, is struggling to adjust to adolescence and nothing ever seems to go her way. It is a great book for reminding us all that sometimes we have to deal with frustrating things in life, but those challenges will make us stronger and able to determine what is important in life.
Best Book #15: Missing May
This short chapter novel is an "easy win" to motivate students who get intimated by longer reads. The story details the challenges of a family coping with the loss of their matriarch. Shared from the perspective of Summer, May's 12-year-old niece, the follows family and friends as they navigate through the grieving process.
More Best Book Lists:
50 Best Books for Middle School Readers
Diverse Books for Middle School
Looking for a fun activity to work into your literature studies? Here is a FREEBIE character analysis resource to use with your students…
Which texts here are on your list of all-time favorite books to share with 6th graders? Hopefully you discovered a few new ideas to explore! Now, race to your library and GRAB these AMAZING works! Your students will thank you!