If you are looking for an engaging Halloween activity to use with middle grade students then check out this Halloween reader's theater script. Depending on the level of your readers, this script can be used for grades 4 through 8. It offers an easy way to incorporate common core standards while also enjoying some Halloween fun!
The Happy Halloween That Almost Wasn't tells a story about the characters of Parkersburg Elementary School and how their Halloween celebration was cancelled, but then reconsidered due to some thoughtful 6th grade brain power!
In addition to the 5-page, 11-character script, students are given 3-reader response questions with prompts to cite evidence from the text. There is also a context clue word work activity and 3 journal prompts to write about. You can utilize this as whole class activity, or break your students into smaller groups and assign them separate spaces to perform concurrently.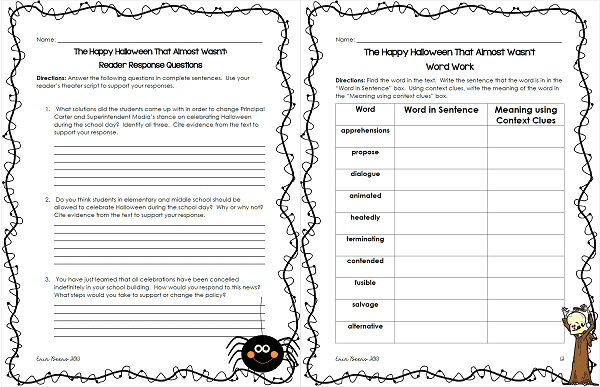 As a bonus, I have included a short close reading passage about pumpkins, which also includes reader response questions and a word work resource that utilizes context clues.
Finally, the pack is complete with a Halloween-Themed Shirt Making How-To Craftivity and a recipe for a "Spooky Snack Sack."
The craftivity came from the story. In the story the characters come up with an alternative for buying and parading around in expensive costumes. They decide that re-purposing old t-shirts and turning them into Halloween-wear is a better alternative.
Using an old pajama shirt, fabric scraps, ribbon, and steam-a-seam, I came up with what I think looks like a fairly recognizable Frankenstein.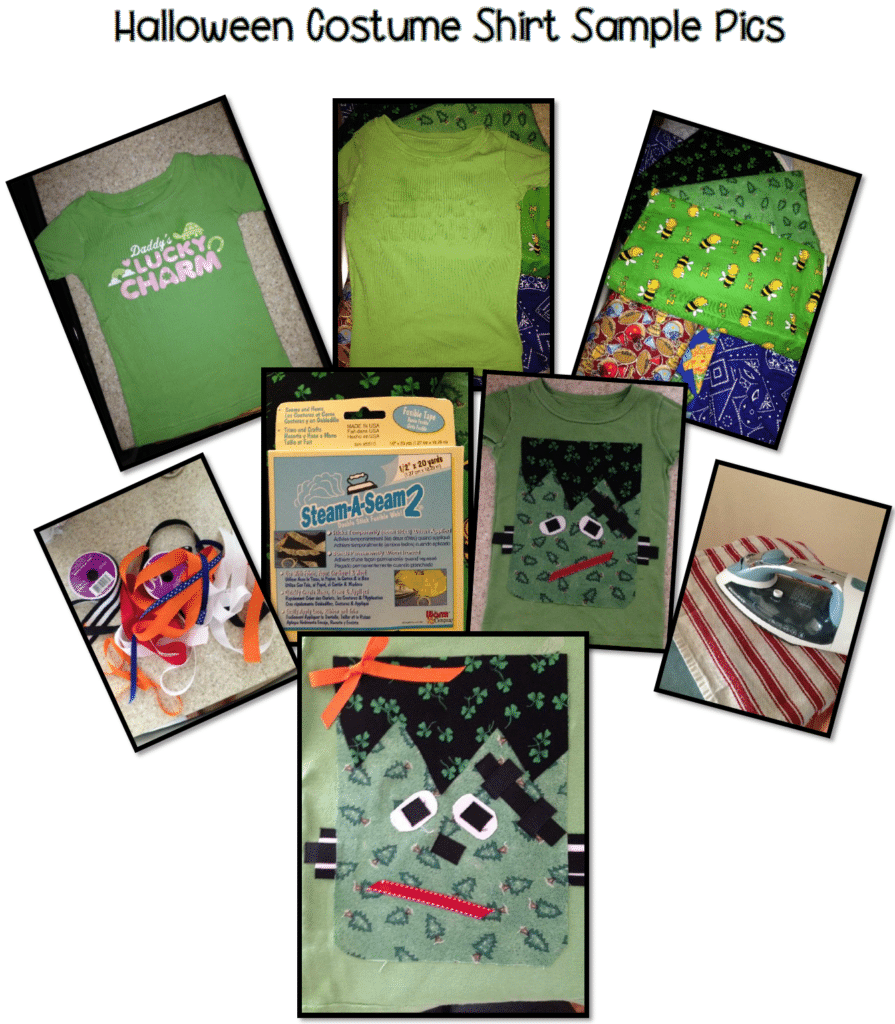 If you are looking for a fun way to celebrate Halloween, while also staying on task, this reader's theater fun pack is the way to go! Your week of instruction will be planned and students will have a blast working on this together.
You can find more of my favorite October activities to use with middle school students in this post: