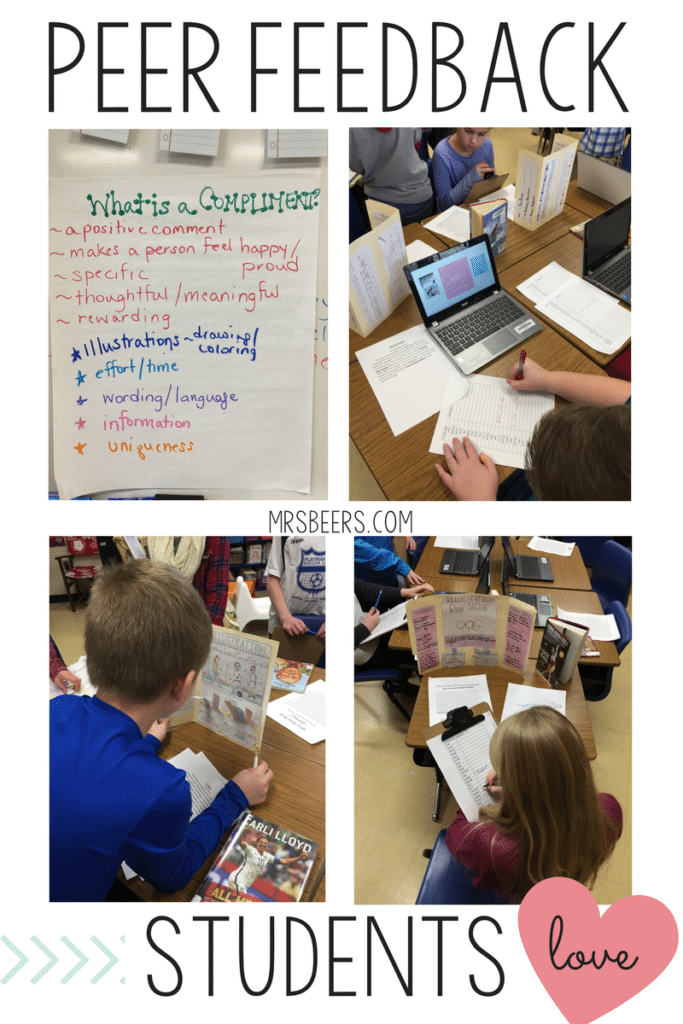 I originally published this post on peer feedback for students a few years ago but the lessons and examples are still applicable today. Providing and receiving feedback not only helps students develop social interaction skills, but it also gives them a fresh perspective on their work as writers and speakers. I hope this post gives you some fresh ideas on incorporating peer reviews into your book projects and student presentation assignments.
This week we tackled everything from the inspirational Ruby Bridges to root words to Greek allusions. It was a week filled with awesome learning that my students absorbed and couldn't seem to get enough of. While it might seem like a big jumble of disconnected concepts and standards, I promise it was thoughtful and meaningful. I think…
My favorite part of the week was Thursday, the day our February book projects were due. I decided to change things up a bit with how students "shared" their projects. Typically half of the students stand at their desk, and I walk around and listen to each of them share about the book they read while the other half walks around and asks questions and listens. It is fun to listen to my students, but it is rushed and good behavior typically demonstrated by my fourth graders, can go by the wayside. So I opted for a different strategy, PEER FEEDBACK!
Before my students set up their lap books and Google Slides presentations, I explained that our project sharing would be different because "brilliance had come to me during spinning class!" Usually it is on a run or in the shower…
After our class meeting, I made a quick anchor chart with student brainstorming. We discussed, "What is a compliment?" Enthusiastically, my students came up with the characteristics of compliments with little to no prompting. Here is the anchor chart we created…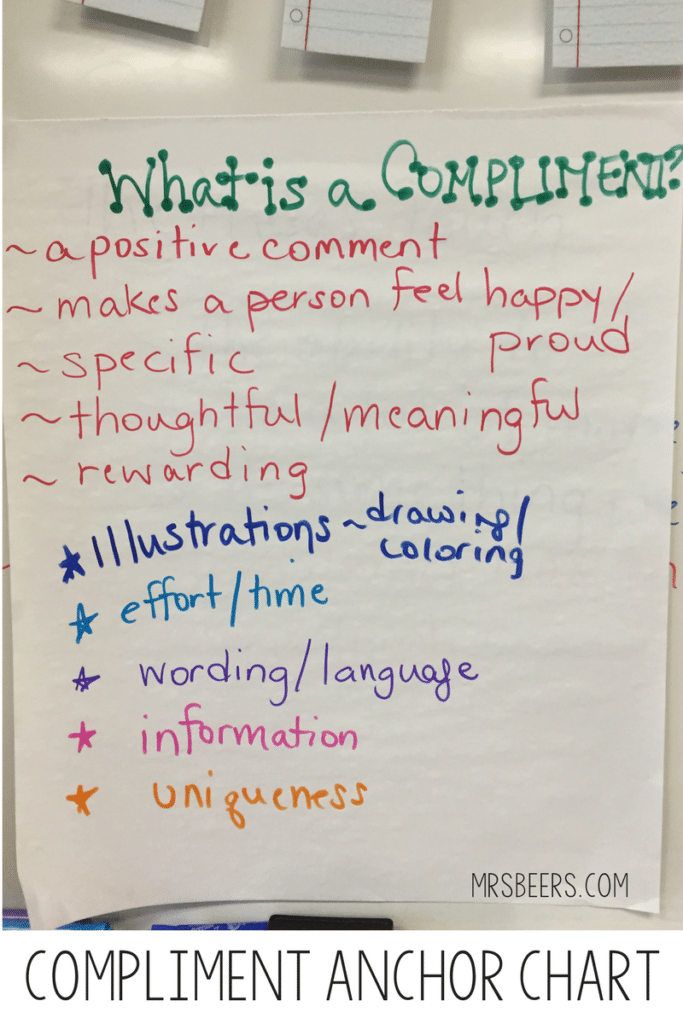 Next, we talked about how it feels to get an authentic compliment and examples of compliments that WOULD and WOULD NOT be thoughtful and meaningful.
The only prep work I had to do was create and copy a class spread sheet with student names with a column for compliments. It doesn't get much easier…
Finally, students grabbed a clipboard, their class list, and got down to work. I have never seen my students take a job more seriously. They read, reflected, and complimented.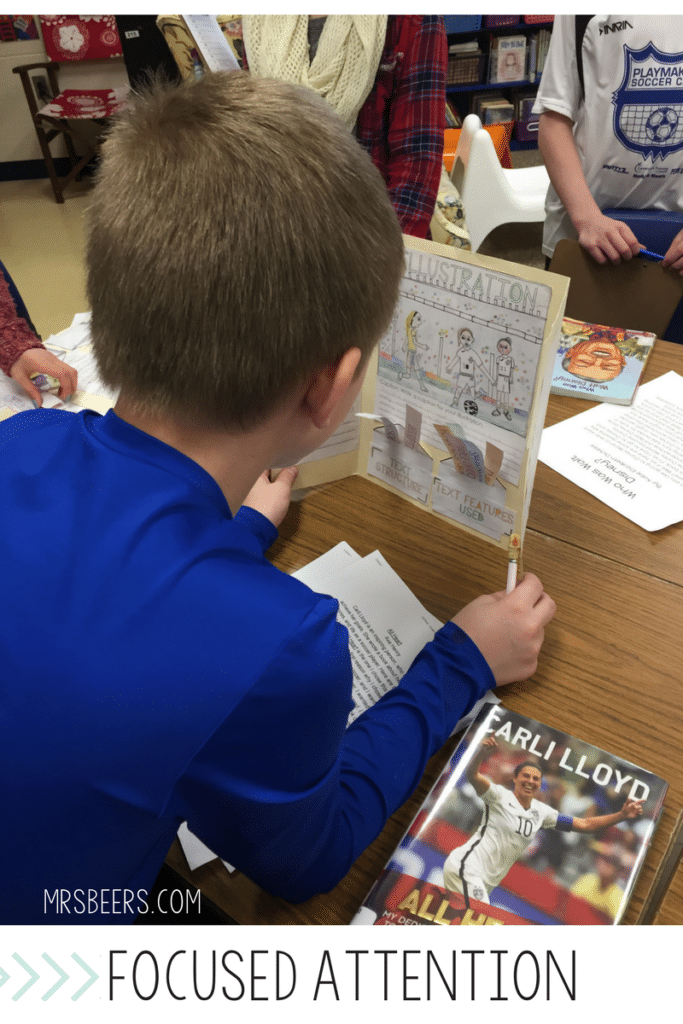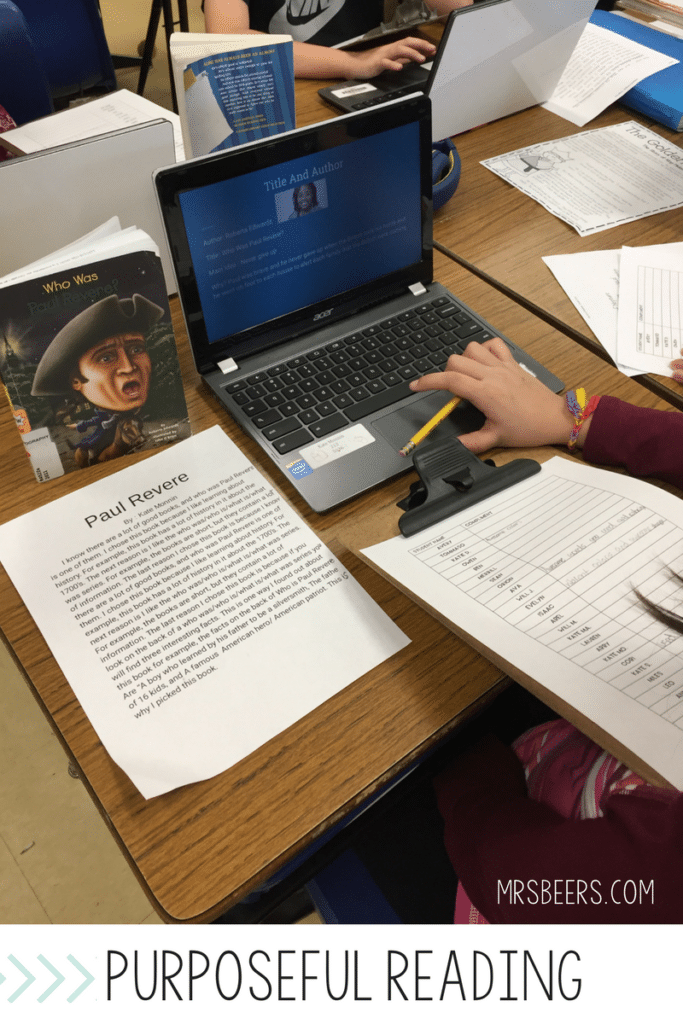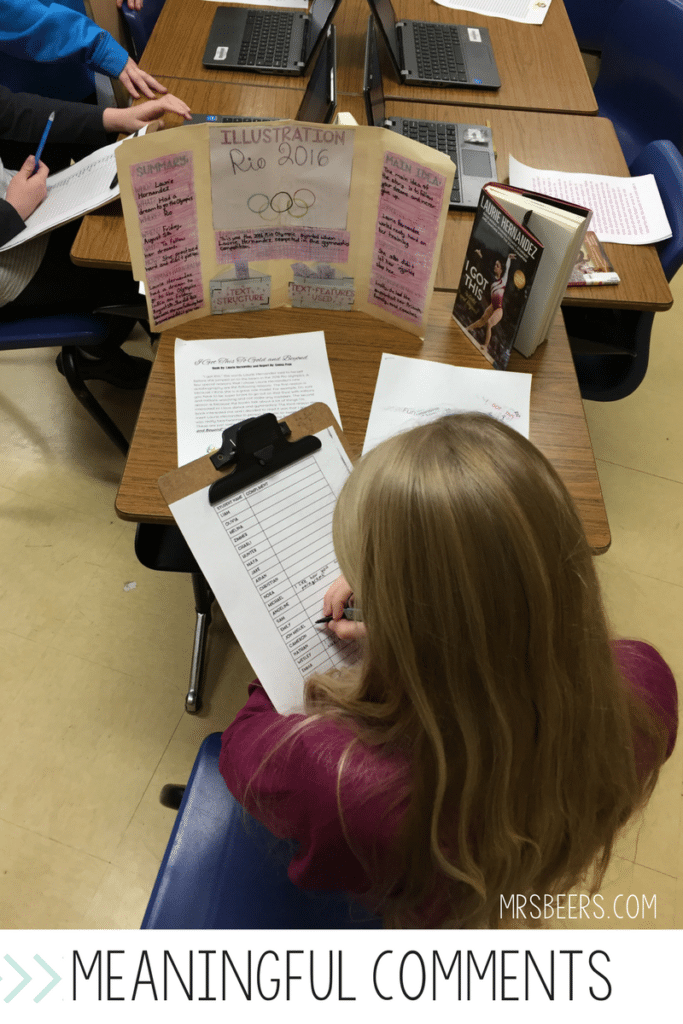 At the end of our presentations, I collected the compliment lists from my students to check their thoughtful remarks. I am so impressed by the authentic praise my students gave to one another.
Tomorrow, each student will be given an envelope with their name on it. When students are finished with their spelling pre-test, they will cut up their compliment lists and distribute their compliments to their peers. Each student will walk away from our book project work with 24-peer compliments.
This was a last minute idea that I will use again and again because it was so effective for my students. Book projects and future presentations will be far more focused and reflective by incorporating this peer feedback strategy.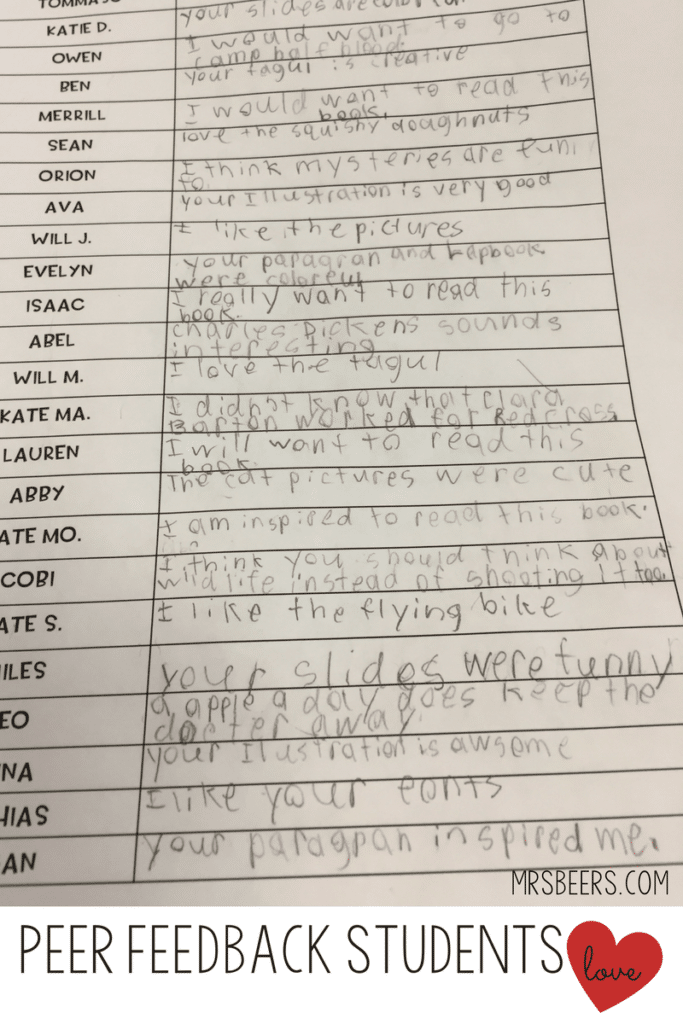 Happy Teaching!