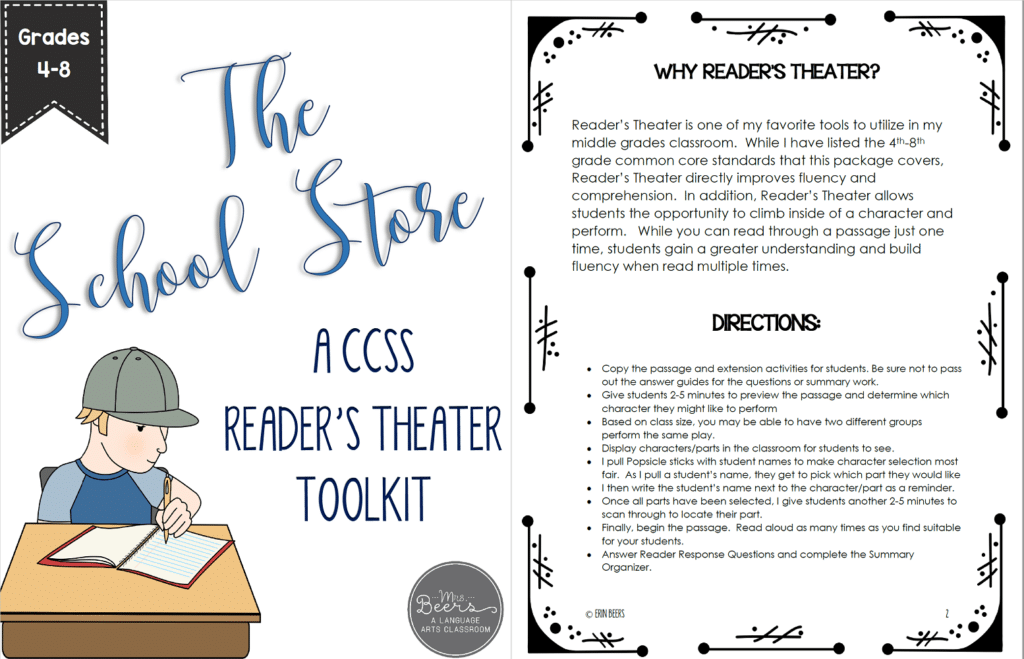 One of my favorite things to do with my 6th grade students is Reader's Theater.  They "hoot" and "whoop" every time they know they have the opportunity to perform.  Something about having the chance to get lost in a character, read aloud, and take on a different persona for a short period of time really excites my students.
I also LOVE TO WRITE! When I'm not working in the classroom, I try to create new scripts and resources for my students.  One of my favorites is this Reader's Theater passage called Speedy Racer. It is a common core focused, high interest, realistic fiction passage that students will LOVE in the middle grades.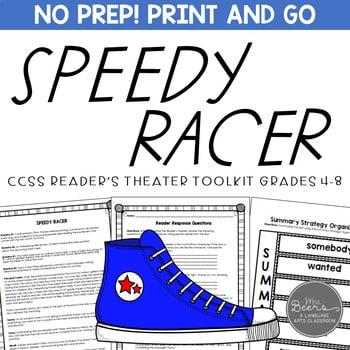 Speedy Racer is a script about a boy who learns the hard way that in order to compete, you must practice and be dedicated.  This 12-character script is one that will have your students thinking about the kind of person they want to be and be friends with.  A must read with your middle grades students. Also included are 5-reader response questions and a summary organizer.  Ideal tools for work on
common core reading literature standards
.
The image at the top of this post is from The School Store script. It is a story about a boy named Christian who purchases items in the school store with questionable "currency" ends. My students have had a lot of fun with this one as they get to infer and discuss how it might end for Christian.
This realistic fiction, common core focused passage with 3-reader response questions and a summary graphic organizer/interactive notebook page is an engaging resource for middle grade levels. You can utilize this reader's theater in one class period or extend the lesson over a week to give students the chance to really enhance their abilities as fluent readers, responders to text, and summarizers!
Reader's theater scripts also work well as a substitute teacher resource. My emergency sub plans always contain a reader's theater passage with specific instructions on how to utilize it with my three different classes.  While the students can get a bit "over-enthusiastic" at times with another adult leading the class, I know that it will keep them focused and engaged, which leads to fewer behavior concerns in my absence.