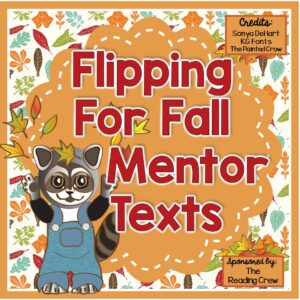 It is hard to believe that the fall season is finally here, nonetheless, October.  Fall sports are in full swing, the school year has fallen into routine, and we are teetering here in Ohio with cool mornings and needing warmer clothes.  With all of this FALL, my friends from The Reading Crew and I want to share some FALL focused lessons, book ideas, and FREEBIES!  One more reason to cheer for this time of year!
The mentor text that I love for this time of year is called The Little Yellow Leaf by Carin Berger.  It is the perfect fall text to share with students to teach or review imagery, as well as the theme "sometimes things are better when you can tackle them with another."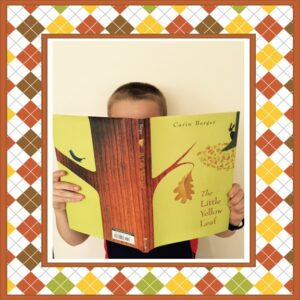 I am always in search of picture books that can serve a multitude of purposes in my ELA classroom. I seek out texts that will enhance student understanding of standards, books that my upper elementary students can connect with, and stories that my students want to read over and over. I love the book The Little Yellow Leaf for all of these reasons. Use this book and imagery minilesson to enhance student understanding of imagery, but be sure to come back and grab this text to discuss theme and discuss what the author wants the reader to take away from this story and how that little yellow leaf just needs to travel off in her own time and by the side of a friend. It is the perfect story to share with anyone that is hesitant about the unknown.
Grab this FREEBIE minilesson here…
I utilize this mentor text FREEBIE to introduce imagery to students in grades 3-4 or to review imagery with students in grades 5-6.  This 10-page resource includes: directions for immediate implementation, imagery notes, an interactive organizer to help students better understand imagery, 12-imagery cards to help students identify imagery, and an answer key.  It can be used as a literacy center activity, in small groups, or through whole class instruction.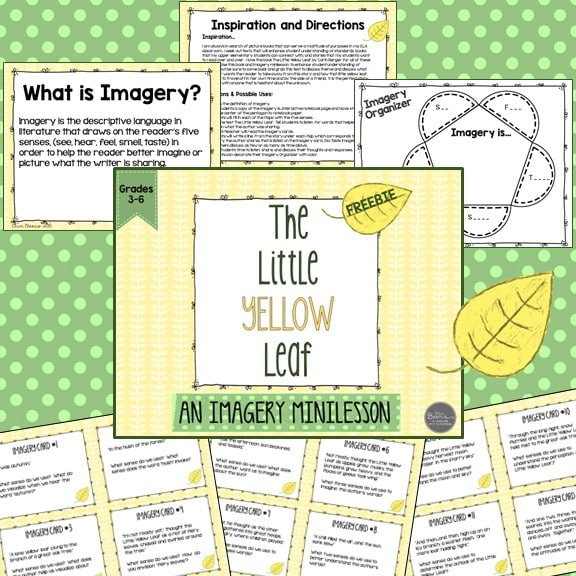 If you'd like to extend your students' work with poetry for the middle/upper elementary grades,  check out this We HEART Poetry BUNDLE!